Gold II Season Finish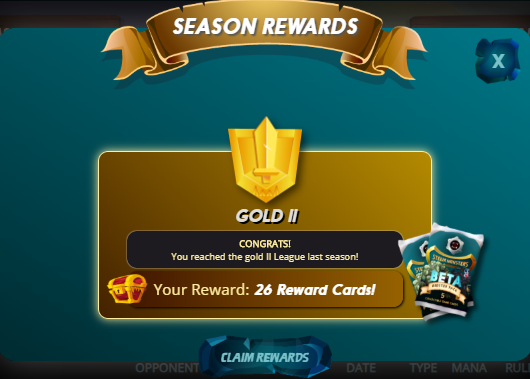 When you play once in a season, only for a few hours, only after claiming the previous Season's rewards...
From Champion III to Diamond III and now to Gold II. Where will the next Season finish? That depends on whether I actually play!

By this metric, I've sold off between $300 and $800 worth of cards in the past two weeks. The lower end estimate seems more accurate to what I have received, although I don't check daily and STEEM price is volatile.
I am now shifting my emphasis to offering my maxed cards out for lease and trying to sell my unmaxed cards.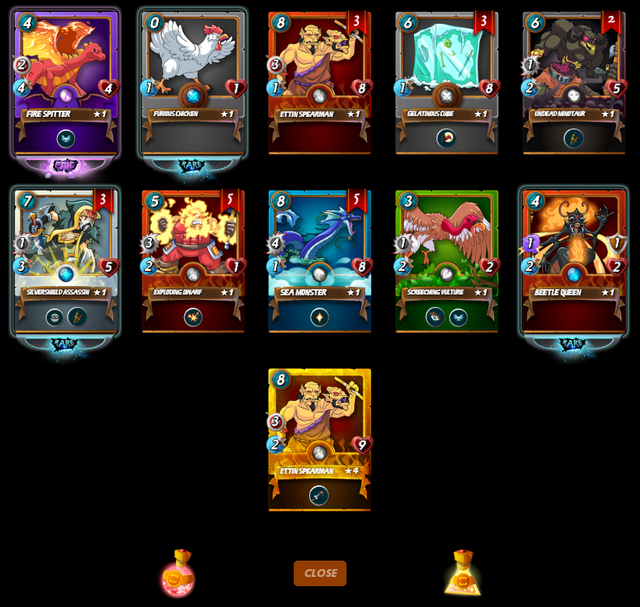 Common Gold, no Legendaries ... seems about right. I need to start playing a lot more if I want to see better results, as more draws equates to more chances for something really good. That probably won't happen this season.

All told, that $2 to $4 is a pretty measly return on the season. You have to actually play if you want to get your money's worth from your collection!
---
Have you tried Geo-mining? Earn crypto for your mobile location data.
https://coin.onelink.me/ePJg/b40cccb5