Daily quest done now time to push for Champions League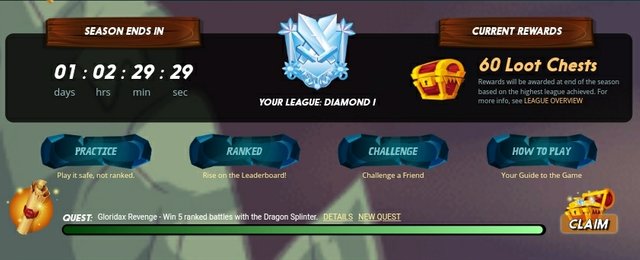 So with just over a day to go in the season I am going to make a real effort to push for Champions league for the first time, I am comfy playing in diamond 1 but that push up to the next tier is bloody murder.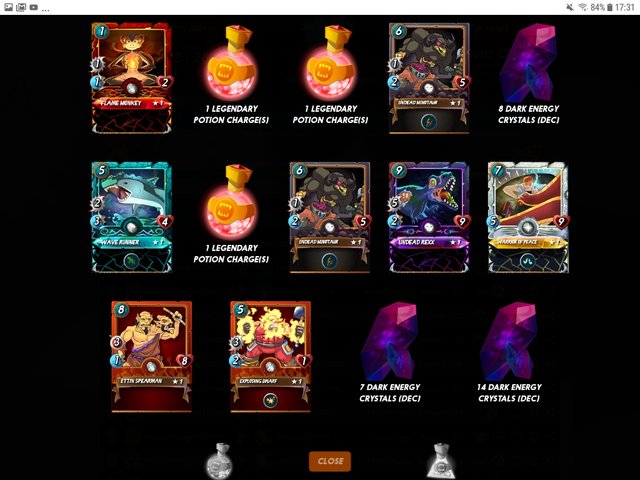 Today's rewards where a bit of a let down and I dream of the days when it was all cards but that is all gone and the financial rewards have slumped but I still believe that prices will soar in the future when the game goes mainstream.
I am also looking forward to seeing these new legendary commoners and new features, i have tried the new mobile app and it is snazzy but I do prefer playing on the website.