Gold Foil, whatever the type... always fun to claim💖💙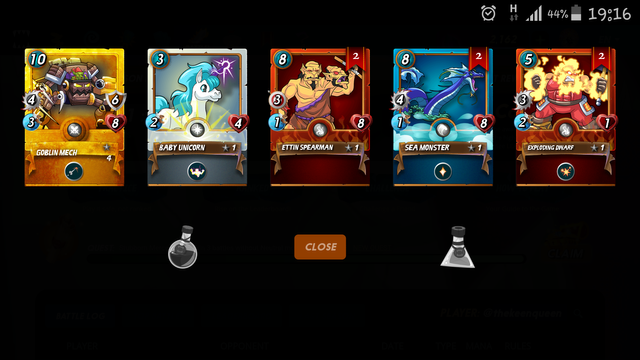 Stubborn Mercineries's quest reward😊
---
Hello Rumblers😉
This is my first gold foil reward for this season from the daily quest😊 I love goblin mech but I seldom use it on Gold League except for some ruleset with 99 mana and no magic monsters allowed. Of course this is not my first golden goblin mech😊 I think I collected more than 5 goblin mech from this account.
I was having stubborn mercenaries quest, and I like it when the water splinter is active.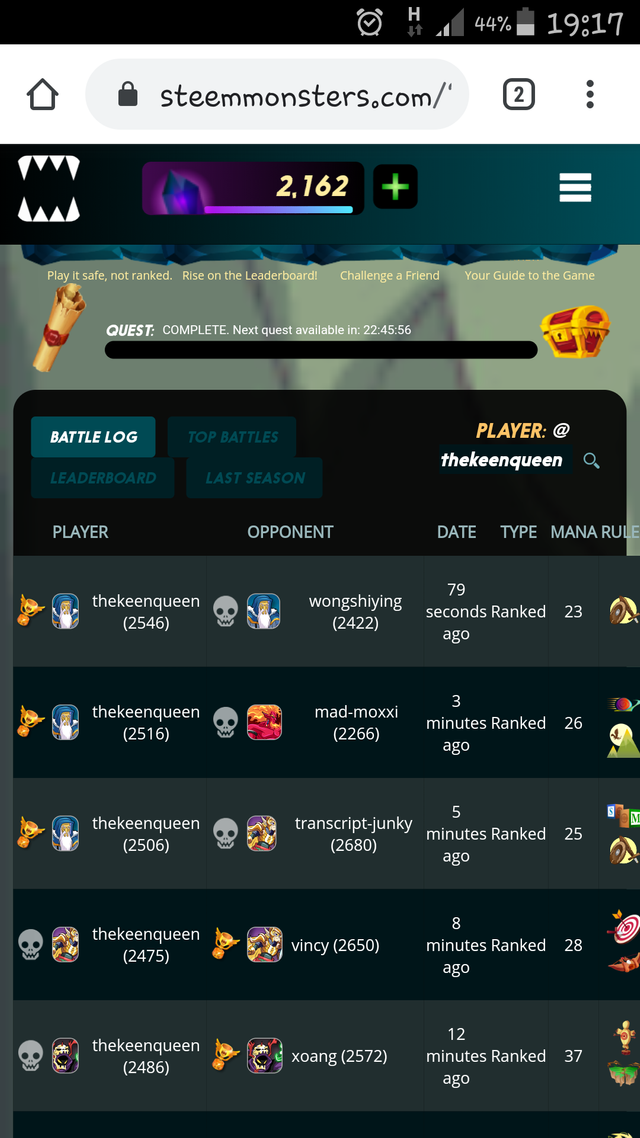 3/5 battles and maintain on Gold 1 for couple more days I hope
---
Yeaahh right.. big deck will give you a better opportunity to win more game beside the experience. What makes me dizzy sometimes was when I have done playing with this account then I login to the starter deck and mess up with the dq😁 I forgot that playing the novice deck is more complicated when you get used to silver deck.
timing is really important if you want to play effectively. Many times I missed out the perfect time to play because I'm busy having fun on bronze and silver league with the lvl 1 decks. Right after completing the quest on this account, I continued to play my main deck @cicisaja.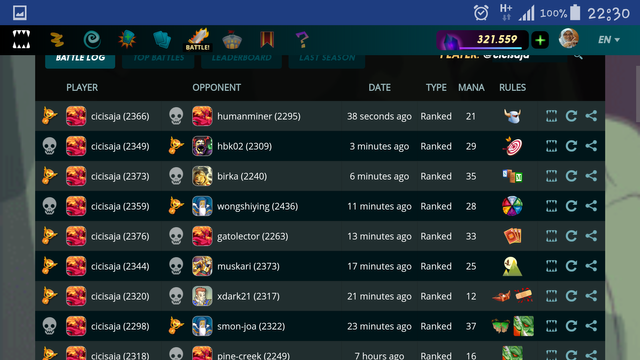 too stubborn to use different splinters while I already knew how my opponent's played
---
Well.. I battled the same opponents with previous account, but I never really try to win everything 😊 it's just the way I play.. everyone could take advantage of my silliness too. I don't mind.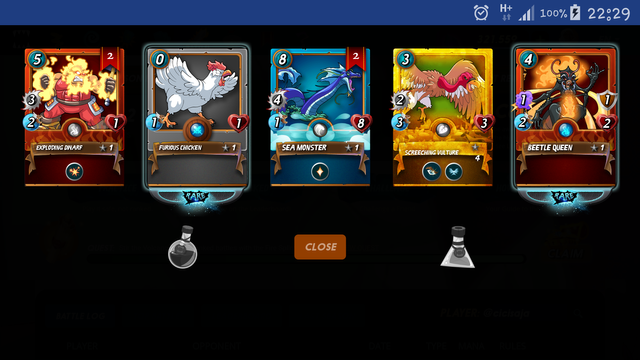 gold screeching vulture will be the most card I delegated to other decks which I manage to be played by the teampossible guild members
---
I think I already have 8 of it from 2 last seasons, from several accounts I played. Still.. I need more and I hope that card will be the first new reward monster maxed. I have a regular level 6 already.. 400 more cards to collect😂.
No matter how many cards I need, I will try my best to get it through the daily quest only😊 I won't buy something that I can get from the game. I seldom meet opponents with significant level untamed monsters, maybe because on gold league there are many poor players like me😂 the untamed is quite pricey and need more cards to level up than the beta or rewards, then with 2k dec..sometimes all you got only 5 cards which its value only 50 dec... totally loss😊
I was spending 20k DEC for 10 untamed packs. no gold foil.. no legendary.. 2 epic, 5 rares and the rest are commons, no break even.. it's totally loss and makes me given up to have a decent deck with untamed too. I'd better collect the reward monsters and keep playing for fun without thinking of making more profit from it.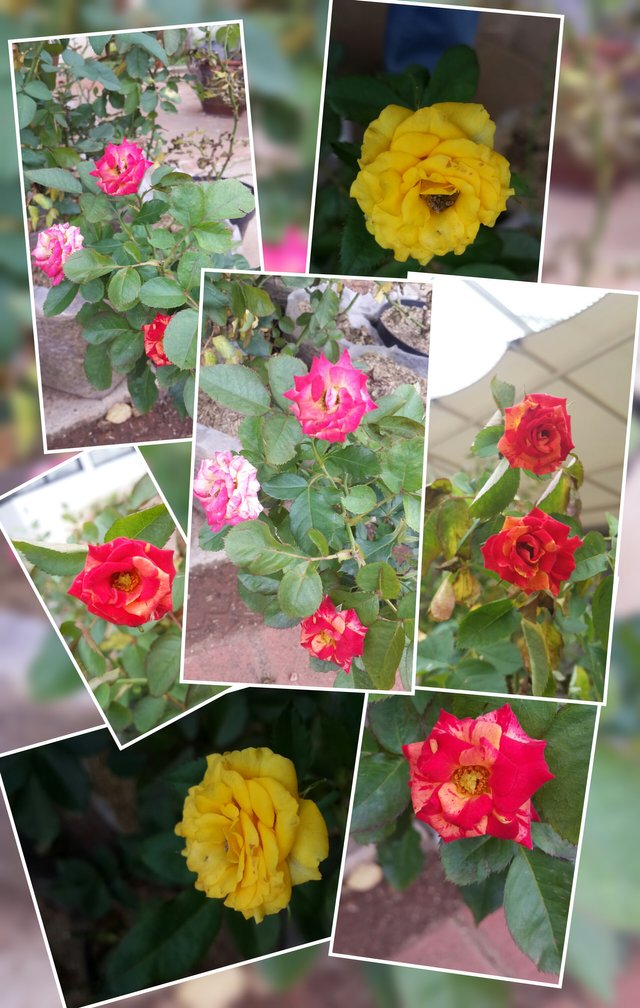 im not spending all my time to play and think about the game😊 I enjoy my dayout without steemit and the monsters too
---
Still.. being around the splinterlands always make me laugh out loud😅 all pictures screenshooted from steemmonsters.com and splinterlands.io except the flowers, it's from the place I visited.
7 more days to go... I hope you claimed the best cards you need😉