Season Rewards and Tough day on splinterlands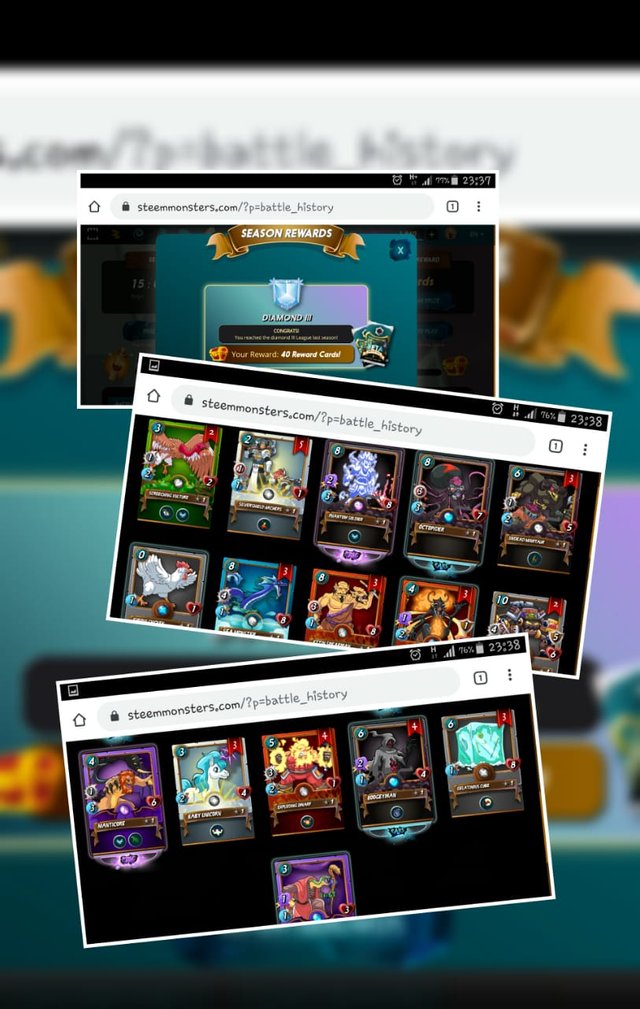 Season 30 rewards, nothing shake
---
Hello everyone 👸
I just completed today's dq with tough struggling to defend the borders. Ending up on diamond 3 last season makes me started on Gold 3 this season. I was having 2 life quests on the first 2 day of the season.
Being so used to play with the water team with other accounts, really makes me a bit confused when I got to defend the border, yeaahh.. it's so nice to join the pirate's attack especially on silver league 😂.
On gold 3, today..there are a lot of lvl 5 and 6 dummies around. Or.. it's just me who isn't a good player 😆 so after long battles (about 20), I finally complete the mission.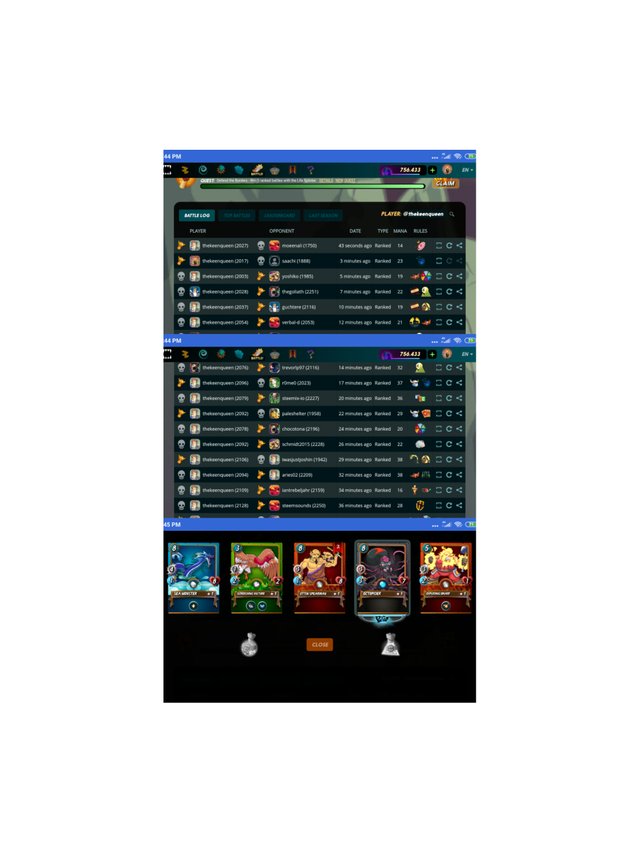 More than 30 minutes just to keep around gold 3
---
I'm not trying to rank up, just doing my dq to claim some cards for fun. That's why I didn't really use the perfect splinter for the rulesets. still, no matter how good your team up, it's not easy to win over high level deck. As long as you have fun, win or lose means nothing.
There's a way to maintain your winning streaks without losing an opportunity to complete the dq too. Just wait for the perfect rulesets with the splinter you have the mission with or stop playing for a while after 2 or 3 winnings
When you have a lot of decks to take care of, or looking for a material to post about the game (like I do, now), sometimes the only option is keep playing and face the long losing streak 😂. Sometimes we will lucky enough to meet lvl 1 opponents or friends who help us with just playing 1 or 2 monsters while the Mana is 38🙃
My silver deck is quite competitive without untamed or amazing legendary monster. I think a silver deck is a bit better than the novice deck if it's a complete one. Many monsters will make the game even amazing with level 5 summoners. You can use lvl 3 legs with it. The head Lord will have thorn, your unicorn will be able to trample and the prismatic energy could avoid the magic reflect too.
Speed is the main thing we should consider before the ability and depends on the rulesets. Still, whatever you have when you don't put attention on who your opponents are..it will be a pain in the arse 😆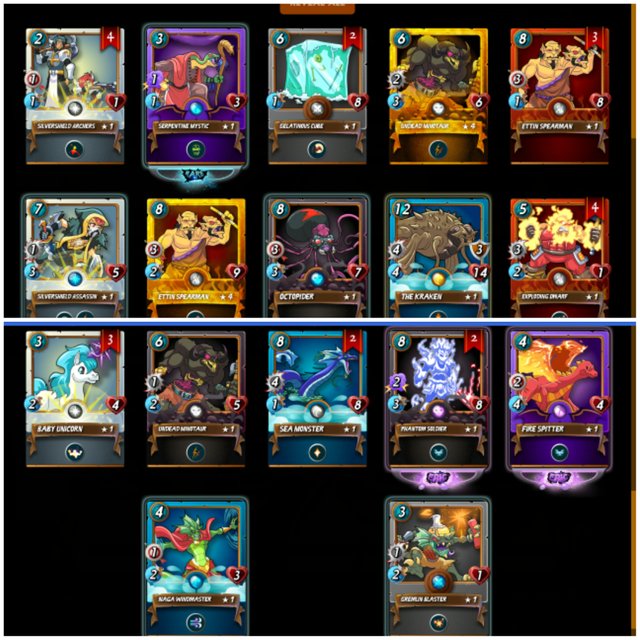 Monsterheaven's season rewards
---
I don't have enough time to create a post on every alts I play, will just wrap it up on 2 or 3 alts only as the proof of having fun😉. Gotta play some more decks and post 2 more posts then I'll call it the day.
Thanks for stopping by and enjoy the game ❤️