NEW CHALLENGE - Make a post about STEEM POWER UP DAY - #SPUD4STEEM
Hello Steemians!
Its time for a NEW writing and creatives challenge! In less than a week, on the 1st of July, there is a contest called #SPUD4STEEM.
In this contest, the community is encouraged to POWER UP STEEM they have in their wallet and to cancel any power-downs they might have. So if you have some post payouts coming your way, or have idle STEEM, we propose saving it and POWER it up on the 1st of July!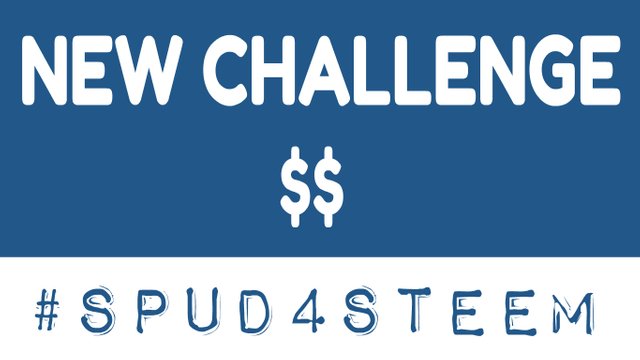 THE CHALLENGE - 2 WAYS TO EARN (actually 3)
For this challenge, you can create any graphics you can think of! Nice post thumbnails, gifs, banners, videos,.. anything the community can use now, or any other Spud on the first of each month. Tag #spud4steem and we will find you!
2. Create a post about #spud4steem
One of the rules is that you have to make a post about #spud4steem prior to the event on the 1st of July. So with this challenge, you are going to get a chance to win 1 of the BIG prizes that members of the community have donated. In your post, you just let the community know that you are going to participate in #spud4steem and power up STEEM that day!
Things you can include are:
What was your biggest power up so far?
How much STEEM POWER would you like to have?
Why is it important to have STEEM POWER?
Who would you want to support if you had 1 million STEEM POWER?
How much STEEM POWER would change your life? The life of your family?
3. Here are the prizes you can win: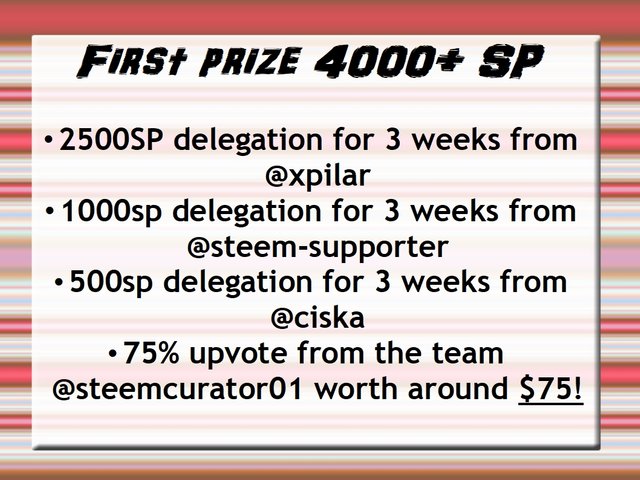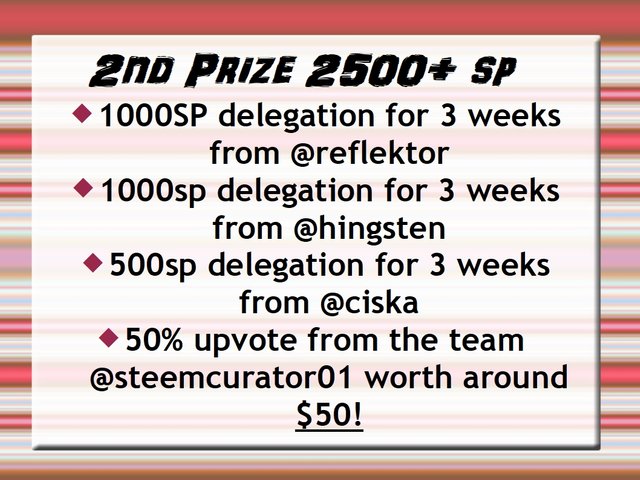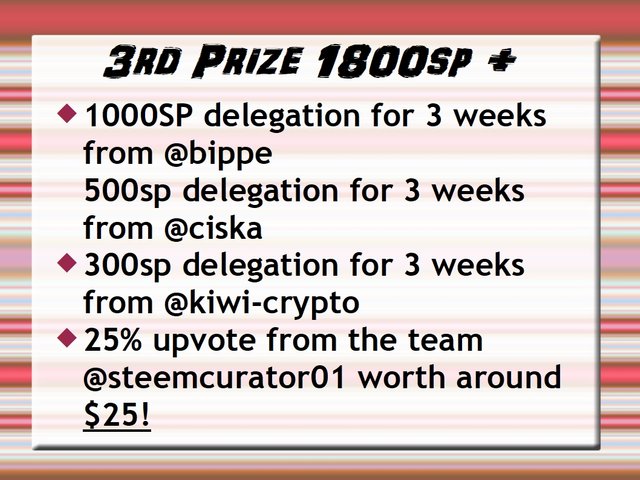 @kiwiscanfly
Some love and appreciation to the sponsors of this event:
@xpilar @reflektor @hingsten @bippe @steemcurator01 @ciska @kiwi-crypto @steem-supporter @stephenkendal
Make a post now about #spud4steem - Power Up ANY amount of STEEM on the 1st of July - Brag about it in a post tagging #spud4steem - EARN & WIN -
We upvote ALL POSTS that are about #spud4steem - AND @steemcurator02 will visit you too!