SPUD IS GREATER THAN FUD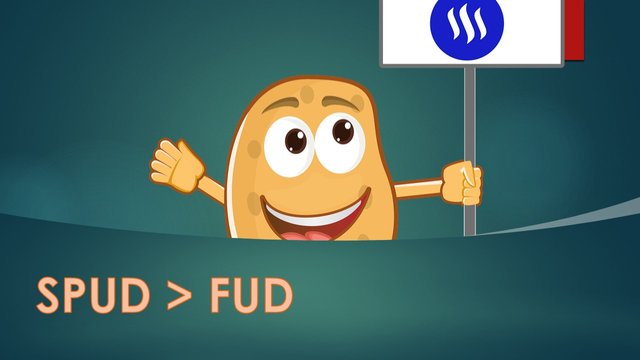 SPUD XI:
It is SPUD XI today: the initiative is organised by @streetstyle on his post here.
Really good opportunity to fight against the FUD and vest some more STEEM into STEEM POWER. I can't compete with @atma.love who I noticed earlier today on the #SPUD tag who has powered up 16k for SPUD! Impressive! It must be close to a record for this initiative?!
I keep the FAITH in the work being done here and keep powering up; I listened to @theycallmedan yesterday on this motivating video, and this has had the compounding impact of encouraging me to find double the STEEM I had in hand and to power up today 171 STEEM. It is light in comparison to last month (+850) but it neatly represents a 1% increase in SP!
If you keep in mind the unique position in which the Steem Blockchain holds as a largely decentralised, Proof of Stake, social media platform, with a new wealthy investor, do your research, elevate yourself from politics and think long term, then powering up your STEEM is an easy decision!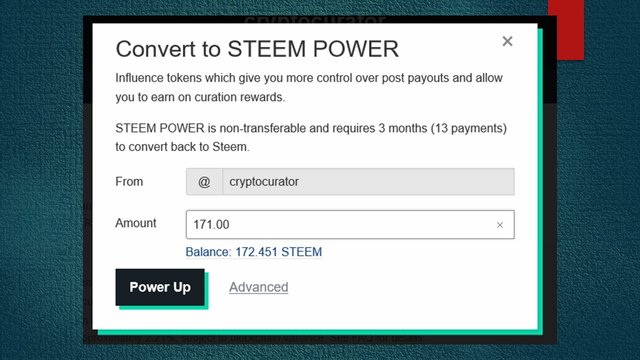 Will you be powering up? Let me know and I'll share my upvotes out to those joining the initiative today.
SPUD XI
There are prizes on offer for all redfish, minnows and dolphins based upon their % of power up. For this Prizes & Rules see @streetstyle.
RECENT TOPICAL POSTS