"Slave", "Bloodied", "Captivity" - Three Women Have Filed Complaints Claiming they were Assaulted by Imran Awan
Several Women Have Contacted Law Enforcement Describing Abuse at the Hands of Imran Awan.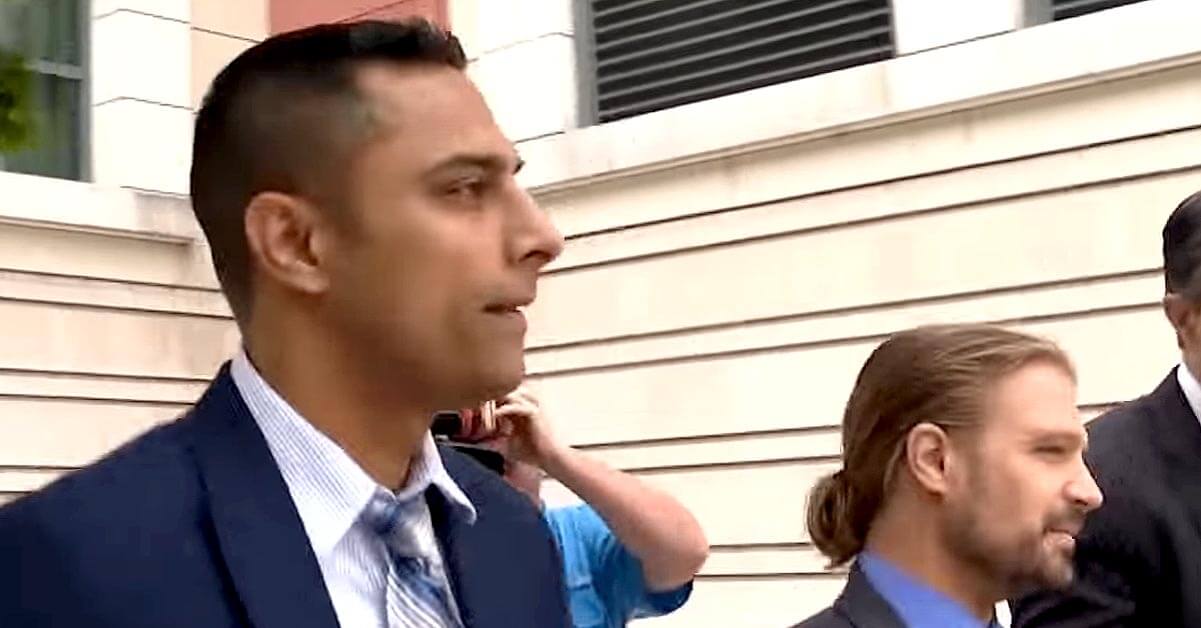 The story surrounding the indicted former IT staffer of Debbie Wasserman Schultz keeps expanding. Imran Awan is now being accused of physically abusing several women who have now come forward with the claims.
Officers found one of the women bloodied and she told them she "just wanted to leave," while the second said she felt like a "slave," according to Fairfax County Police reports obtained by The Daily Caller News Foundation Investigative Group. A third woman claimed she was being kept "in captivity."
All three of the women who have made complaints to police are Muslim. It has been previously reported that one of the women accused Imran of keeping her in captivity, Samina Gilani, Imran's step-mother. Her claims are substantiated in a police report from early 2017, where Imran threated that he had the power to have people "kidnapped".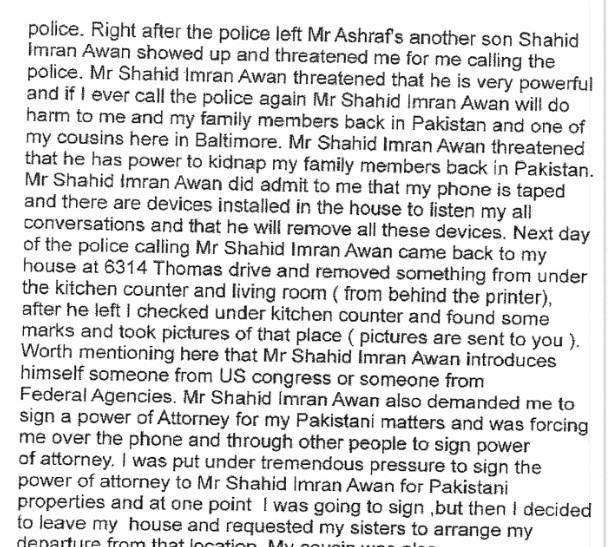 Source Americo v. Abid Awan
https://www.documentcloud.org/documents/3899239-Americo-Complaint.html
The police filing also clearly states that Imran was monitoring Gilani with devices in the home and likely also had her phone hacked. Gilani claims that she was under enormous pressure from Imran and Abid to sign insurance papers relating to family inheritance she was legally entitled to from Muhammad Shah (believed to be Imran's father). The Awans were able to keep Gilani in a state of partial captivity keeping her under surveillance and taking advantage of the fact that Gilani did not speak English.
The two other women apparently had relationships with Awan outside of his marriage to Hina Alvi.
Neither of the other two women who complained are married to Awan, though both were apparently in relationships with him. Awan's wife, Hina Alvi, worked as an IT aide for dozens of members of Congress including Wasserman Schultz. The two women who called the police both lived in the same Alexandria, Va., complex but in different apartments for which Imran paid.
A crying Salam Chaudry called police in December 2015 to the Manitoba Apartment complex for a "domestic dispute," according to a Fairfax County police report.
The officer wrote that he "asked Ms. Salam why she was crying and calling police. Ms. Salam insisted nothing happened but that she wanted to leave. I went and spoke to Mr. Awan who quickly advised that he wanted to speak with a lawyer."
"I asked him about the small amount of dried blood that appeared to be on his left hand," the officer wrote. "He stated that it was from when his 'roommate' was getting the phone from him … After he left, I stayed and spoke with Ms. Salam about getting a protective order."
Police responded to a similar domestic disturbance involving a third woman who appears to have also been abused by Mr. Awan.
Samara Siddique told authorities in a July 18, 2016, police report that "her boyfriend treat her bad and keep her there like a slave … [she] wants him out of her life. Ms. Siddique wanted info on how to obtain a restraining order against him." The July 18 incident was the third time in less than a year police had responded to altercations between Siddique and Awan, once finding "small cut[s] on stomach and arm."
Reporter Luke Rosiak, of The Daily Caller, has released a timeline of the abuse in his latest piece.

2015
October 16th 2015 - Sumaira Siddique calls police to Manitoba Drive; they observe "cut on stomach and arm"

November 16th 2015 - Telephone threats (Imran Awan/Sumaira Siddique)

December 7th 2015 - Arrest warrant served on unknown person at Lachine Lane apartment

December 27th 2015 - Salam Chaudry calls police to Manitoba Drive; they find dried blood on her
2016
July 18th 2016 Sumaira Siddique calls police to Lachine Lane and tells them Imran "treat her bad and keep her there like a slave"

November 18th 2016 - Imran stops paying rent on Sumaira's apartment, leaving her to be evicted
2017
January 5th 2017 - Samina Gilani calls the police on her stepchildren

February 2nd 2017 - They are banned from the Congressional network after Capitol Police discover a secret server
Things are beginning to spiral out of control for the Awan brothers as more and more evidence comes to light. The Awan legal defense team, in the ongoing bank fraud case, is yet to make a statement on the revelations of domestic abuse. Mr. Awan's high-powered lawyers, including long time Clinton accolade Mr. Gowen, have attempted to portray Imran as loving father who's fallen on hard financial times. They falsely argued that Mr. Awan has been forced to become an Uber driver in order to support himself and should have his 50 mile area limitations, imposed on him by the court, relaxed. There are no records of Imran Awan working for Uber.
If he did work for Uber, how in the world could he afford Clinton lawyers, and support his family?
Mounting Evidence

Recently, a second tenant of Imran's who rented a home for 9 months at the Sprayer St. address, one of the Awans' many properties, came forward to describe her frequent interactions with Mr. Awan. Laurel stated that Awan came by her home frequently to pick up mail and to do 'repairs' while also keeping 2 sheds on the property off limits to the family renting the home. The tenant described her dealings with Imran as very passive aggressive and she also was pressured by Imran to sign a multi year lease at the Sprayer address in Springfield, Va. Furthermore, she began to suspect that her phone and laptop may have been hacked and she also stated that she believes she may have been the victim of identity theft.
Andre Taggart, a former US Marine, was the first tenant to speak publicly about his dealings with Imran Awan and the discovery of computer equipment in the Hawkshead Dr. home in Lorton, Va.
Identity Theft

The revelations from Laurel at the Sprayer address have prompted citizen investigators to focus more intently on the renters and previous tenants of all of Imran Awan's properties in Virginia. Laurel remembers receiving registered mail for a former tenant at Sprayer and she also discovered several different iterations of her name relating to the property online.
The crowd sourced investigation has turned up a multitude of names and aliases tied to the properties and are attempting to determine whether a number of identity thefts may have been ongoing. Some are theorizing that Imran is not only using aliases for the homes and the home loans but that he may be using the multiple aliases as 'fake' congressional IT staffers in congress.
Spokeo.com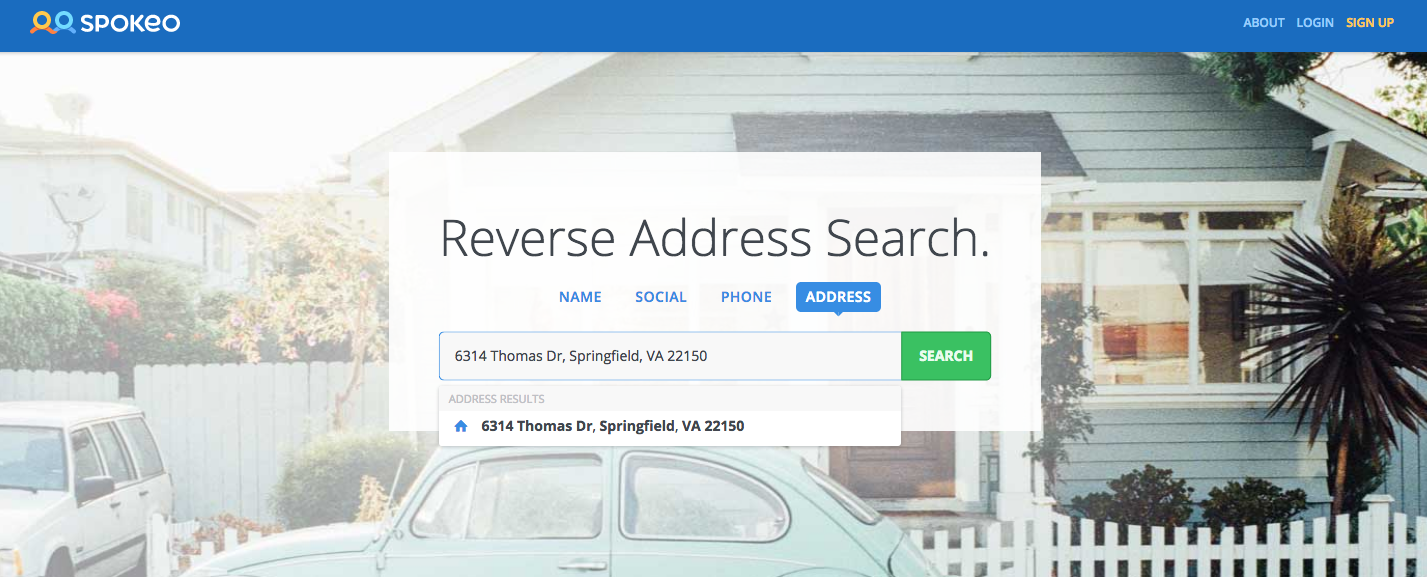 Using Spokeo.com, users are able to do reverse address searches to determine the current and former occupants of homes across America.
I have visited the site myself several times and found multiple names associated with the properties of Imran Awan. Furthermore, the website produced a number of aliases related to Imran Awan. If you register with the site and enter credit card information you can gain access to a profile of Imran Awan's aliases. [Of course, I didn't sign up, we are talking about ISI and CIA agents here].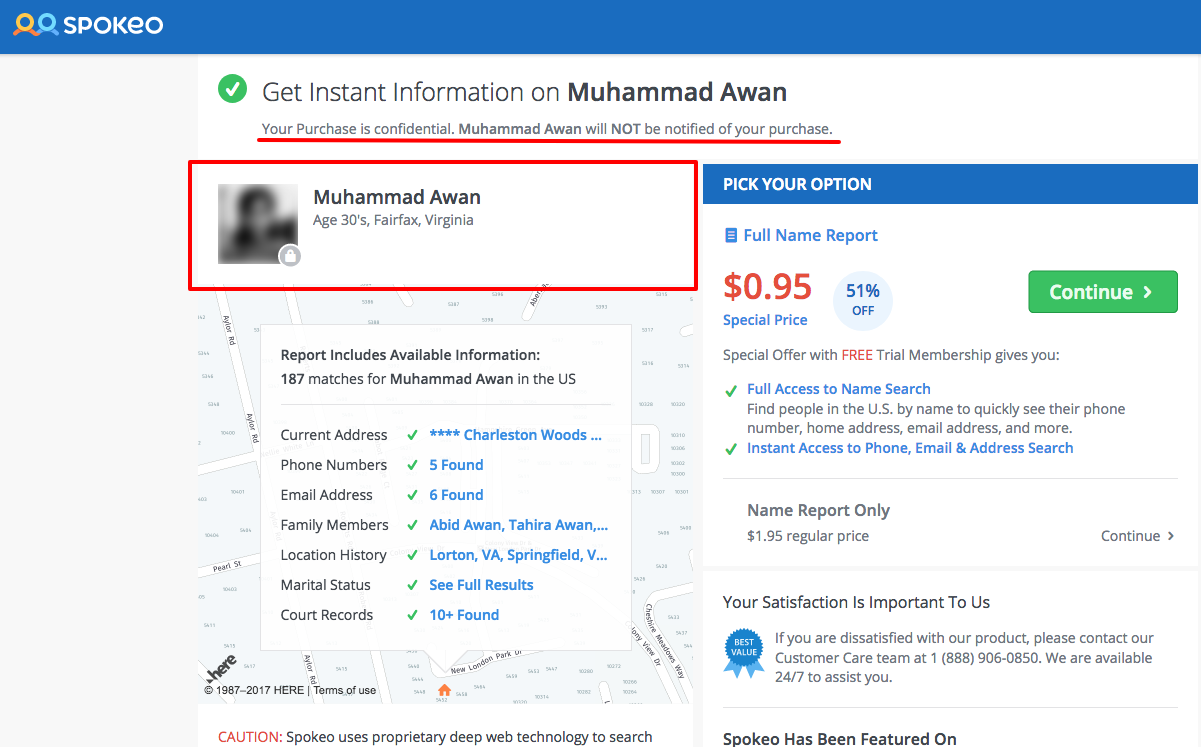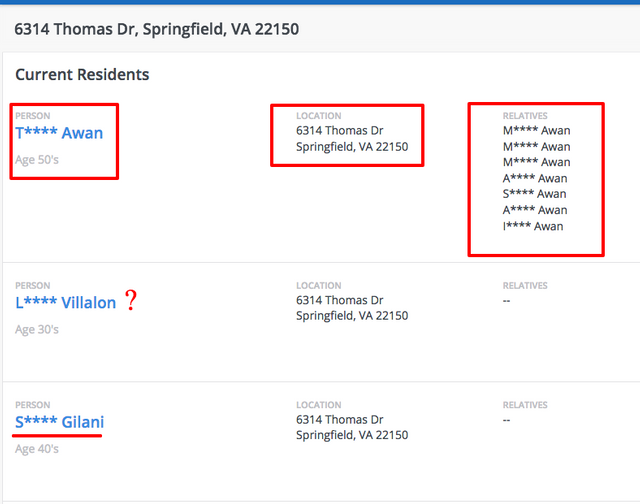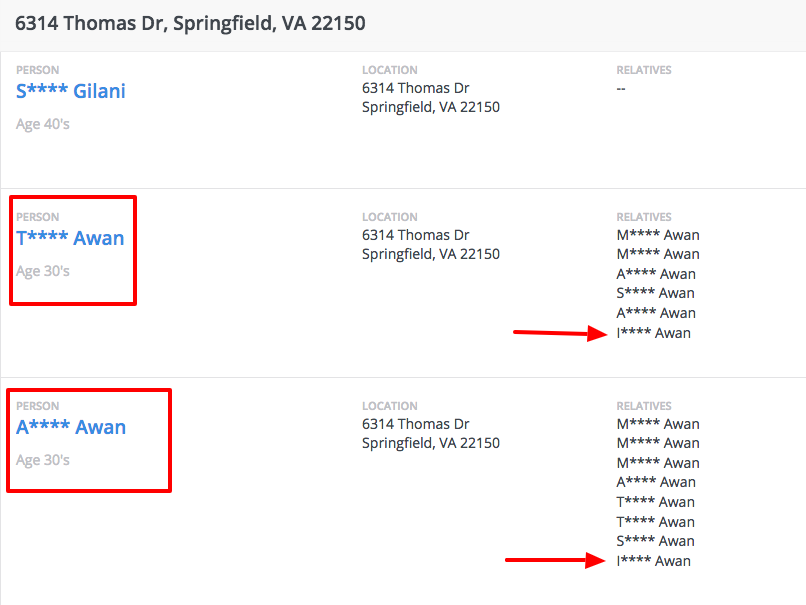 The Washington Post

These new developments come on the heals of a WaPo piece designed to label and cast the citizen investigation as 'right-wing conspiracy theories' as well as portray Imran as a victim of Islamophobia and racism. Revelations that Imran Awan is a serial abuser of women just blew that strategy out of the water.
This is yet more evidence that the case of Imran Awan goes far beyond simple bank fraud and that there's much more to the story than TPTB would care to divulge to the public.
---
Note: I have several pieces in the works about this case but new developments are now coming fast and furious. Rest assured, that there will be much more to come in the following days.
Image: Rickwells.US
---