Roulette & Slot Games That Are Connected To Steem Blockchain
---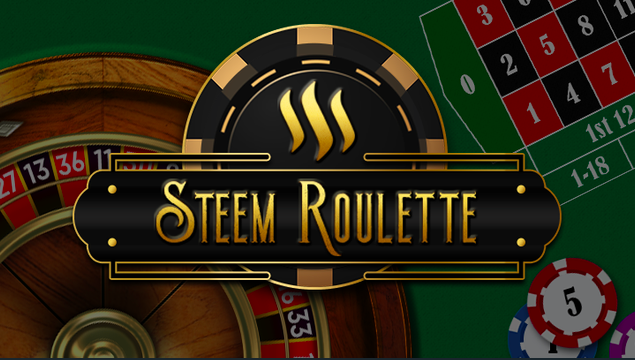 ---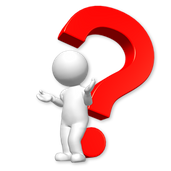 Are you a Pro casino player? Or just some guy who wanted to have some fun and just want some past time? Do you want to play Roulette & Slot game at the comfort of your home? Are you an avid fan of Steem and wanted to wage more? Well, there is a certain site where you can play and even wage more Steem, depending on your luck. This site below suits you!
---
---
SteemSlotGames is the first ever developed new platform for slot games that is patterned on Steem Blockchain. To play the game on this site you will be asked to use Steem token.
---

---
This site has two different games for now.
---
The ROULETTE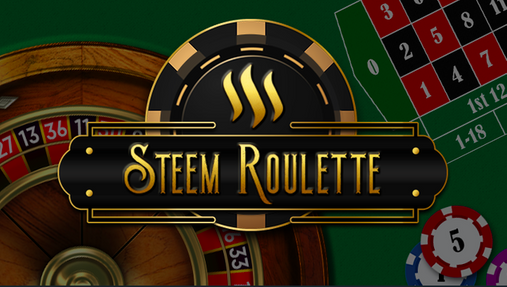 ---
Watch the video below to see how I play Roulette.
---
The SLOTS
Which has two different categories
---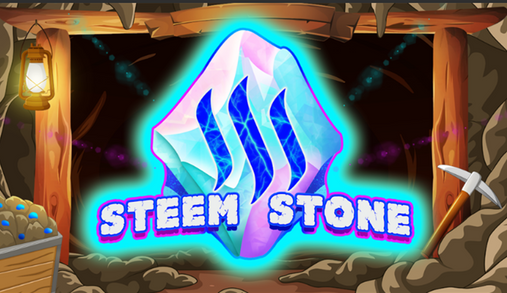 ---
Watch the video below to see how I play Steemstone Slot game.
---

---
What is Steem by the way?
---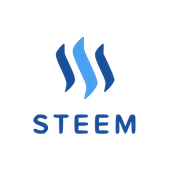 Steem is a cryptocurrency that has been created thru several joint ideas, combining social media and cryptocurrency to form a new kind of platform. Earn Steem-cryptocurrency by creating a content and sharing them to the Steemit community. The rate of your earnings depends on the quality of your content through upvotes of the readers. Steemit is the main platform where you can earn Steem. Steemit is another social-media interface built on Steem Blockchain and is like the other platforms that catered contents such as Reddit and Medium.
---
How secure is my account on STEEMSLOTGAMES?
---
Your SteemSlotGames is linked to Steemconnect. It is a secure and safe access to the Steem ecosystem. You can connect to services without divulging your passwords. In Steemconnect, you are able to check your activity and manage your wallet. Your SteemSlotGames gives its 100% security by being connected to Steemconnect making your keys encrypted.
---
Want to create an account? Follow these simple steps on youtube
---

---
Do you know that by referring your friends or anyone, you can earn some Steem?
---
Step 1. Click Referrals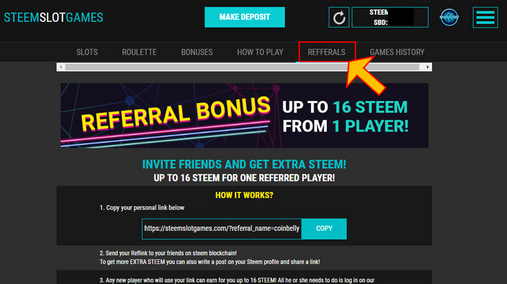 ---
Step 2. Copy your referral link and post it on your blog or any social media sites to gain more referrals. The more you invite the more you earn Steem.
---
---
Click here and Follow Steem Slot Games on Steemit
---
Wanna try your luck? Visit this site Steem Slot Games . Hoping that you will consider me (coinbelly) as your referrer. Thanks in advance!