Lumaze...
Christmas 2018 I went to an AWESOME indoor light display called Enchant. It was held in Seattle's Safeco Field (today renamed T-Mobile Park), and was absolutely breathtaking. This year we went to a lame rip off called Lumaze.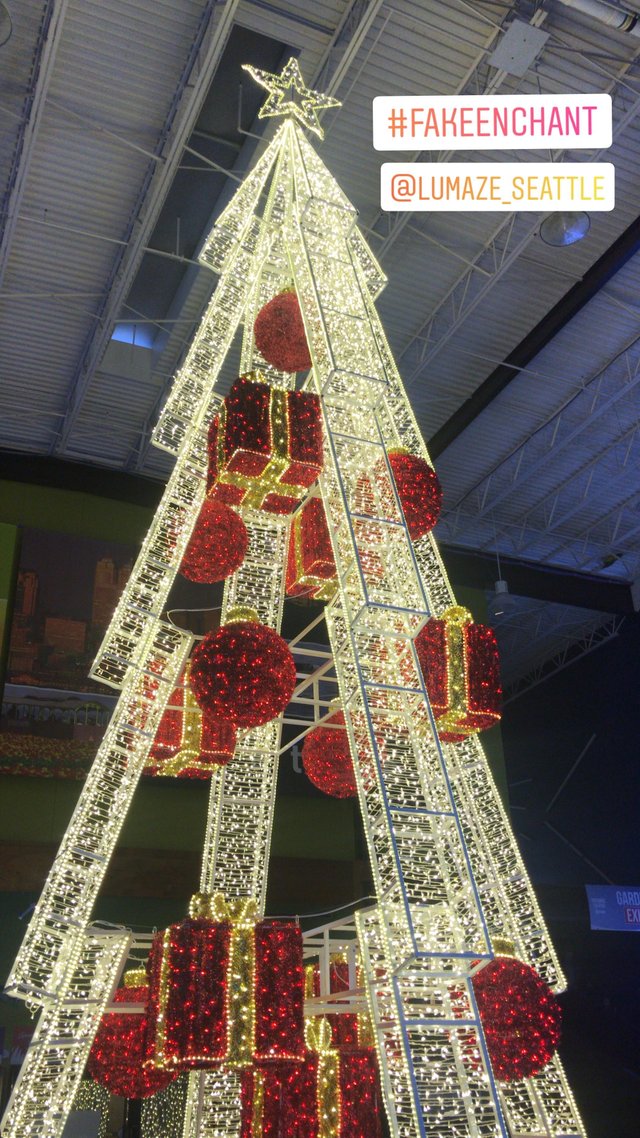 It looks OK, but...
Going to Lumaze verses Enchant was a conspiracy organized by my friends with small children. Lumaze was half the price of Enchant. Fine... 😑 Plus, it was filled with kid friendly play areas (aka ground zero for every possible winter cold).
Like these bouncing unicorns!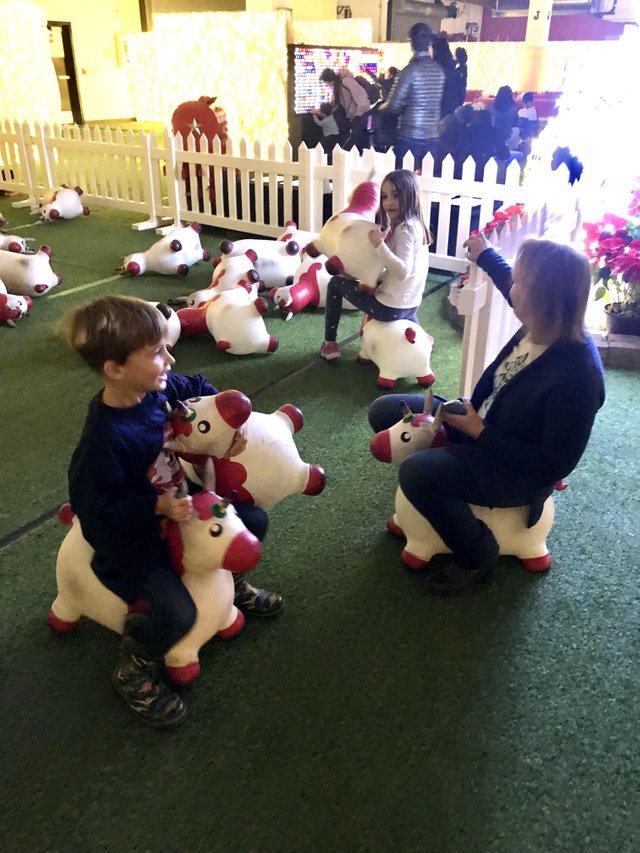 Kids and their mama about to unicorn race.
One nice thing about Lumaze, it was set up indoors at Seattle's cruise ship terminal. During the wet, blustery night, indoors was excellent. The location of the lights also meant cheaper parking! A bonus in Seattle.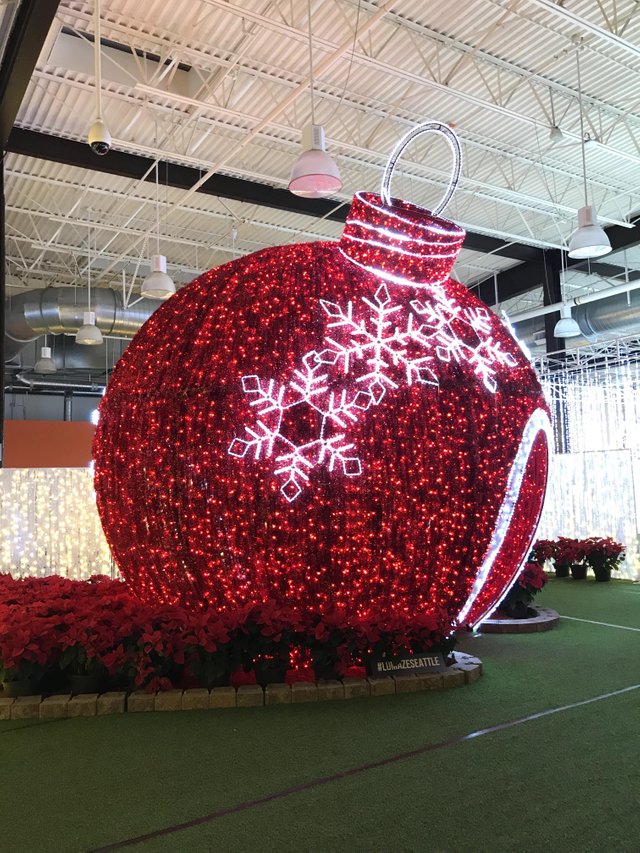 OK, some of the lights were cool. 😊
Eleven folks were in our Lumaze group. The crew included me, my husband, my high school buddies Ned and Guy, Ned's wife, his two kids and his sister and my sorority sister (in town from DC), her husband and their young son. Having the crew back together is always a great time.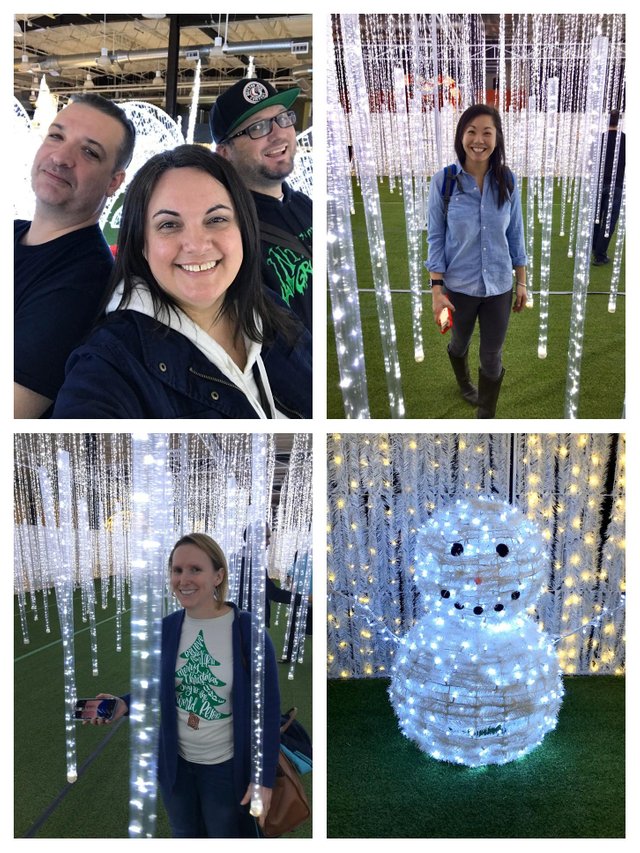 Frolicking amongst the illuminations.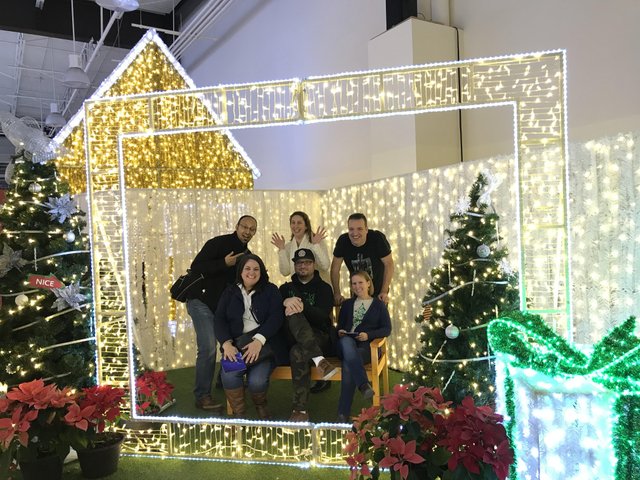 In some ways the night was "picture perfect". 🤣😂
The event had several activities for kids and adults. There was the light maze and a scavenger hunt to find elves. You already saw the bouncing unicorns. There was also a train for the kids to ride and a small playground. For the adults, the event had a stage with bands next to a small bar. Additionally, they had a small Christmas Market and meals were available thanks to various food trucks.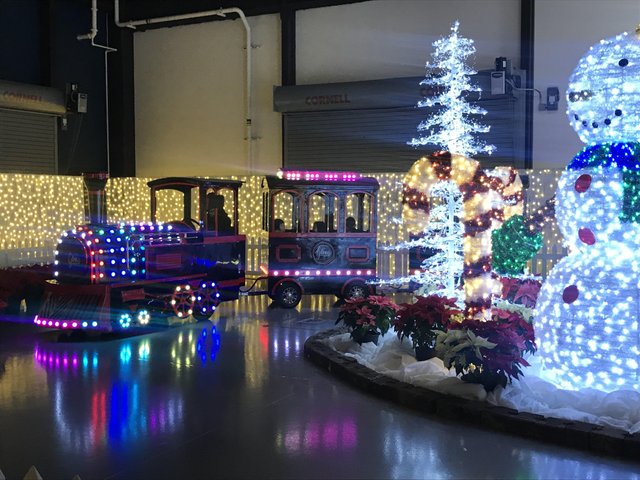 The train.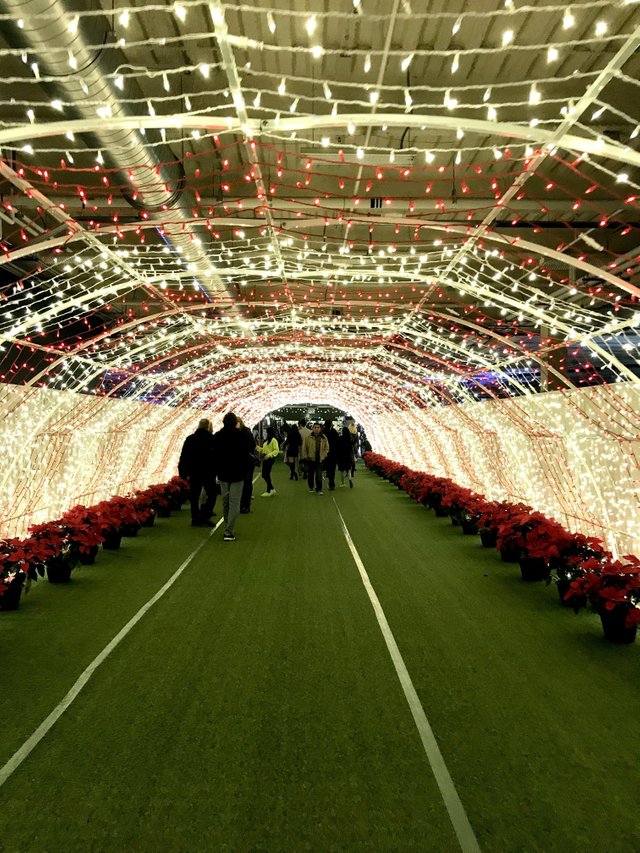 Walking toward the Christmas market.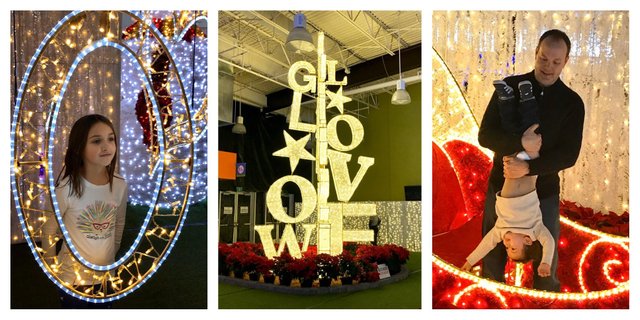 Despite Lumaze being less than "lumazing", it was still a fun night out with some of my best and oldest friends. It is cool that some of us have been together since being kids, and now our spouses and children get to be friends too. 😍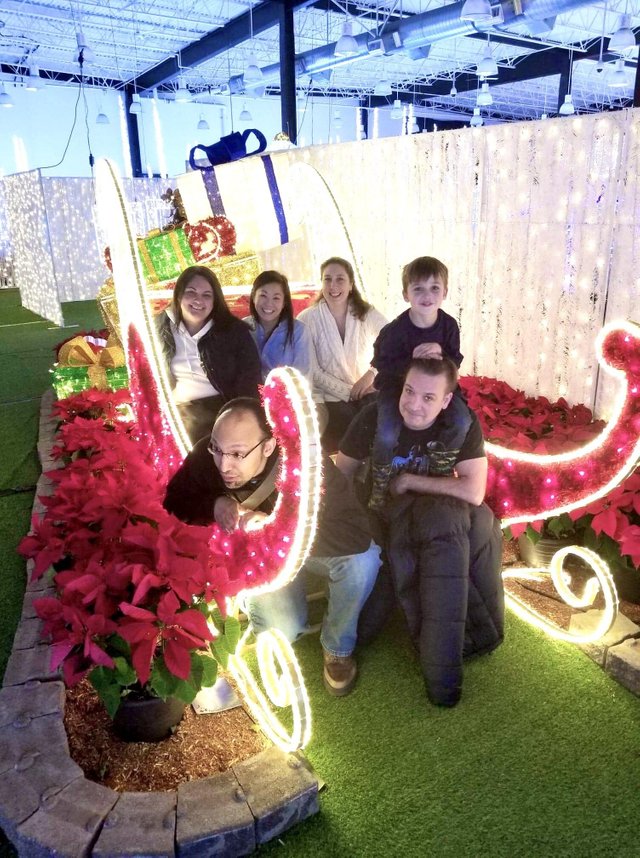 Some of the crew.
Until next year, Merry Christmas! 😉 🎄
---