You got to love a charity tombola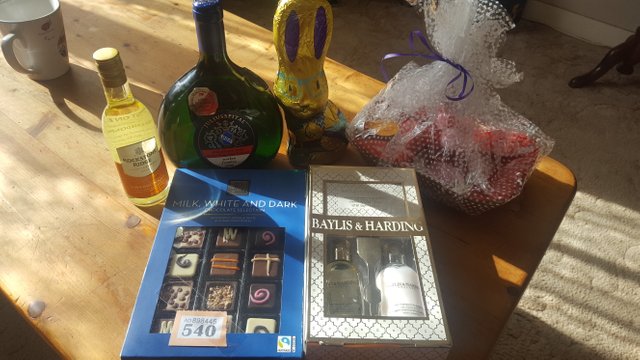 So i went to an indoor flea market today and while i could not find anything to buy i did spend £5 on the tombola which helped raise money for the Cat protection league, on the first pound i spent i won a chocolate bunny rabbit and while i relaxed with a coffee contemplating what to do for the rest of the day.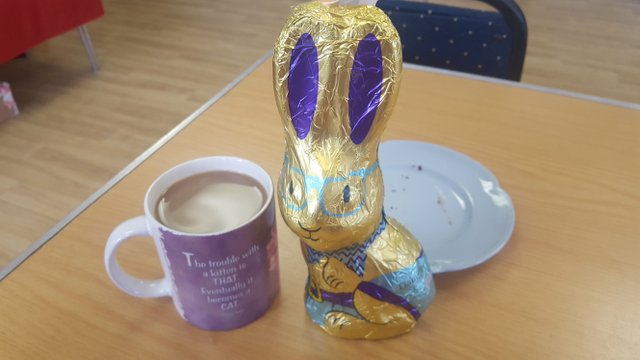 The bunny rabbit really makes me smile as it has glasses, the other items i won included a box of chocolates which i look forward to eating over the next week. There was a basket with candles and bath fizzers which i will give my mate and there was also two bottles of wine, the first was a German white wine which does look good and i am currently chilling that down and i will have this afternoon with some cheese and crackers and there was also a small bottle of Chardonay but this will break the ABC rules of wine drinking.
Anything But Chardonay
I will probably mix this with some soda and have it as a white wine spritza.
Overall the winnings from the tombola where good and i got my moneys worth but at the end of the day animal charities do require funding and i hope they sell all there tickets.