DIGITAL GOLD: THE GOLDEN ASSET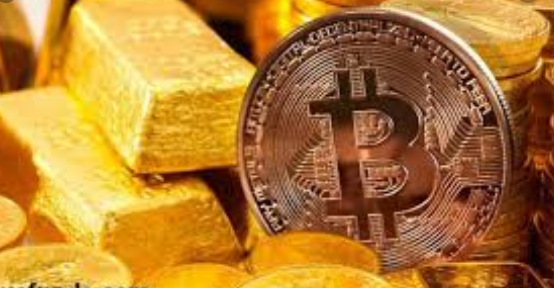 The world is really changing as the traditional banks and the digital monetary system struggle for customers, banks need to answer system calls, and central banks will have to formulate policies for a new money in the near future.
Various forms of digital currencies appear in consumers' wallets and also attract close attention of users. But what type of payment can it be classified? Is digital monetary system important and do they really bring benefits and what will happen to the banking sector, where money is traditionally created, and what will also be the reaction of central banks?
For instance, cryptocurrency, like cash, is classified as a medium of payment of an object nature: when using them, it is enough to check for the authenticity without transmitting any additional information. In contrast, debit cards and all electronic means of payment, like WeChat Pay and East African M-Pesa, work by transferring claims to assets that are stored elsewhere. This implies that the calculation process itself also needs a well developed infrastructure.
Must we still keep our funds in banks? Choosing where to store your savings is an important step. Someone may prefer to keep money at home. One of the best places to store money is also through bank deposit.
Not every deposits gives an opportunity to withdraw money ahead of schedule without loss of interest.
Now we can clearly confirm that not all gold that glitters in this way I want to tell you about an alternative and more modern ways of saving and earning money in a cool passive way and you can compare the bank deposit with something new. Frankly, I mean stable coins. I will like us to take a good look at Digital Gold which is a stable coin.
Digital Gold is a blockchain-based project that digitize gold and create a platform that can store and make payments with gold. This can be done through the GOLD token based on the ERC-20 Ethereum. GOLD token is estimated at 1 gram of 99.99% FINE gold. Anytime one buys a specified token, its equivalent gold will be stored securely in the company's vault, which means that you conversely own gold. It also implies that you will make indirect transactions using gold. At the same time, one can also own gold without going through any stress.
Stable coins can also act as the intermediary between the digital currencies and fiat. The fate of stable coins looks always promising. In many parts of the world, not only there is a massive adoption of digital currencies is recognized, but also a very decentralized nature and high volatility. The solution for mass adoption largely lies in the power of stable coins. Since stable coins are able to eliminate all forms of fluctuations on the crypto market. In addition, they are also standards for digital resources and blockchain innovation. The Digital Gold team provides for all users.
Again, due to the fact that the GOLD token is also associated with the value of real gold. It is also a good stable coin. Users of this coin will benefit from this factor. Stablecoin is a modern class of cryptocurrencies that should provide a stable price and preserve asset. In the case of Digital Gold, the GOLD token is real gold in the company's reserves. This also minimizes market volatility.
It is vital to note that if digital resources are effective and pervasive. All these gold assets are guaranteed by reak gold. Good reliability, despite the general volatility in the market.
More details can be found on the official website: https://gold.storage

IMPORTANT FEATURES OF DIGITAL GOLD
Most important and noteworthy is the high liquidity of Digital Gold, it is a well known fact that gold has a high degree of credibility and this can also be said of GOLD tokens. One can sell or buy freely and instantly without any time limits, a full service 24/7. Hence, liquidity is available on demand, and rates are also close to current prices in the gold market. One can make sales or transactions in the Marketplace and Cryptex as an exchange.
There is also protection of privacy since there is not need to disclose an identity, one can easily invest in the GOLD token. The only requirement is a compatible wallet to process the transaction. There is the opportunity to invest in gold in a digital form, while protecting potential and reliable personal details.
Users can also protect their assets from the general fluctuations on the crypto market. GOLD tokens are not subjected to cryptocurrency volatility. The rise is generally slow, but you have a reliable investment, so it is more suitable for medium and long-term investments. On the other hand, GOLD retain their true value due to the constant increase in price that goes with the rate of real gold This is a good step in protecting cryptocurrency volumes by investing in a GOLD token.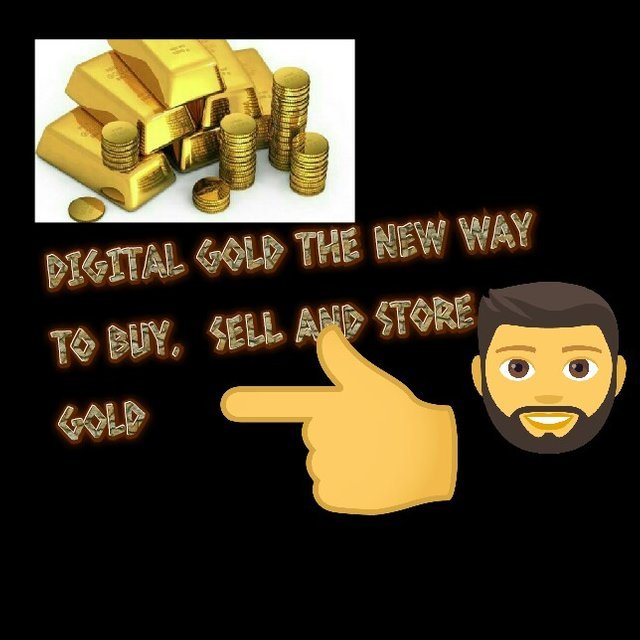 Conclusion
Gold token can really be useful since it is also a stable coin. Each gold equivalent of the generated tokens will be safely stored in the company's vault, hence there is maximum guarantee at all times. When it comes to stability, Digital Gold is a great way to invest for the future considering the longevity of gold.
For more insight about the project visit:
Website: https://gold.storage/
Whitepaper: https://gold.storage/wp.pdf
ANN Thread: https://bitcointalk.org/index.php?topic=5161544
Telegram: https://t.me/digitalgoldcoin
Medium: https://medium.com/@digitalgoldcoin
Twitter: https://twitter.com/gold_erc20
Reddit: https://www.reddit.com/r/golderc20
PROOF OF AUTHORSHIP
Bitcointalk profile : https://bitcointalk.org/index.php?action=profile;u=2522304