Digital Gold — The new gem in stable coins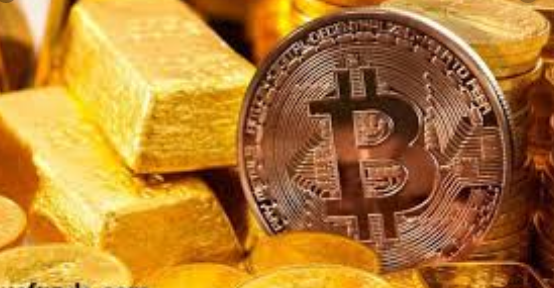 As humans, we all have bad days regardless of how successful we may be in any field of endeavour we may find ourselves in.
People work, receive a salary, in principle to afford a decent living and also buy household appliances. Once awhile, people allow themselves to go to places of relaxation.
It is obvious that almost everyone wish to have a steady income, if not for a salary, to be at least greatly independent, not to feel any sense of insecurity such as loss of job or wait for pension with horror. People wish to be on the safer side but what if there is not enough time for additional work. Health is important despite the constant chase for wealth. In all this, we must not lose sight that one of the secrets to riches is savings after working for income.
After deciding to invest with your funds, the important question that comes to mind is what and where?
Have you thought of Gold? Digital Gold?
This is a platform that helps the process of buying or selling gold tokens easier and more efficient. Making use of the Digital Gold Marketplace platform, when users are interested in the trading of gold tokens, they are only required to fill out a simple form on the website, and when they are done filling out the form, the system will automatically launch a smart contract, after all transactions are executed, new Gold tokens will be generated automatically. The function of the Marketplace platform is to facilitate the process involved in each transaction for instant buying or selling of gold tokens without having to perform any stressful task.
GOLD is a digital asset backed by physical gold, that is bought each time a token is issued and stored in a safe depository in Singapore. GOLD is a safe, convenient and fast solution that is designed for a number of purpose: from investments and portfolio diversification to secure transactions and gifts to friends and family.
Easy make payments in GOLD with absolutely no transaction fees. This implies that you can make as much payments as you like whenever you want at no charge. GOLD can easily be used for all daily transactions. Service charges are relatively lower to storing gold at a depository or bank, with no stress or bureaucracy. The charge for stockpiling is a small percent of GOLD holding charged daily on the GOLD balance.

FEATURES OF GOLD TOKEN
Customers can send and transfer the Golden Token without worrying about any transfer fee.
GOLD token allows users to buy natural gold plating, which can also be used to protect against market volatility or changes.
Gold Token can also be easily understood.
All physical gold can be insured by the world's largest insurance insurer, Chubb Insurance.
Again, GOLD Token provides high liquidity, as the token issuing company DIGITAL GOLD LTD acts as a supplier of liquidity, while users can also buy a huge amount of tokens through the Digital Gold trading platform.
Choosing a standard Digital Gold Asset has been made easy through https://gold.storage
Before one can get started with digital gold, there is the need to appreciate the value of gold storage to enjoy future prospects, for example, in the next 10 years, one can plan to go with your family to another country or buy properties. One of the simplest way is to keep assets in digital gold, as price can increase at any point in time. It is good to have a goal like the example cited above. It is clear that buying digital gold more as we invest in GOLD.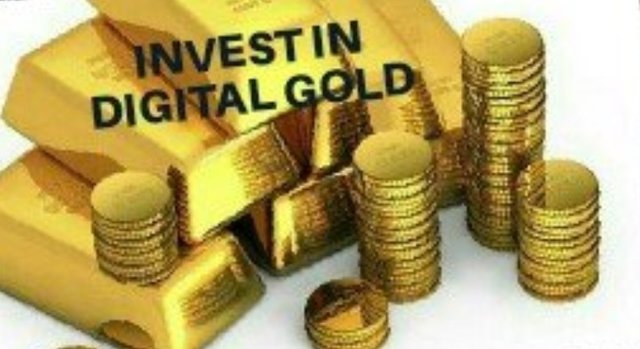 There are plans by the developers to introduce a wallet for storing tokens on mobile platforms. This will launch an additional smart contract for investors, to globally localize the web platform and mobile platform, and now the platform is been translated into all major languages, it is also planned to finish up with new partnership agreements with several investors.
The team also have plans for various changes in terms of increasing the company's market share — these are additional exchanges, investment structures and further growth of the company.
The company's business model has protection from the problems that other companies face. The value of the token is also related to the value of gold. Digital Gold provides liquidity in the markets, while receiving additional liquidity from the income generated from the purchase or sale of tokens.
Digital Gold is a very stable and an active developing project that produce constant income from its activities on the exchange.
CONCLUSION
It is a well know fact that cryptocurrency is very vulnerable and hence we need an alternative other than a fiat currency, and, of relative stable coin, this is a gold asset that was used thousands of years ago. In addition, the Gold Tokens issued provide an alternative to investing in gold assets without having to bring physical gold each time we make a transaction. I have used the marketplace platform several times and am very pleased to see that their platform is working perfectly.
For more information about Digital Gold, please visit:
Website : https://gold.storage
Whitepaper : https://gold.storage/wp.pdf
BTT ANN: https://bitcointalk.org/index.php?topic=5161544
Telegram : https://t.me/digitalgoldcoin
Twitter : https://twitter.com/gold_erc20
Medium: https://medium.com/@digitalgoldcoin
Reddit: https://www.reddit.com/r/golderc20
PROOF OF AUTHORSHIP
Bitcointalk profile : https://bitcointalk.org/index.php?action=profile;u=2522304