A BLOOD RED SKY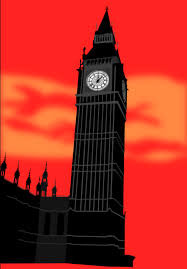 SOURCE:google
The sun had gone down and its set on the west end had painted the sky with a clear-sighted vermilion.
Zuma was within a splitting distance from home when he felt a growing sense to, with all possible haste, write something on his school note.
He had skipped the coaching for the day and used the daily enrollment fee to eat cheeseburger.
He got to his knees off the road way and pulled out his note from his bag to change the date of the previous lesson, to wisely cover his dead work. That was his best!
Hidden to Zuma that his brother was viewing his drama right from a crest in the next street though the vision was vague.
The night came and everything was hunky dory!
"I saw you bending on the road close to the coconut tree, writing something inside your note" His brother enquired.
Shockingly, Zuma almost missed a heartbeat.
Though everyone was all-fired tired and enjoying their spare moment but were all curious to know what Zuma did on his way home under the red blood sky.
He confusedly replied under his breathe like a monk, what nobody really understood.
And everything became comedy.