A STITCH IN TIME SAVES NINE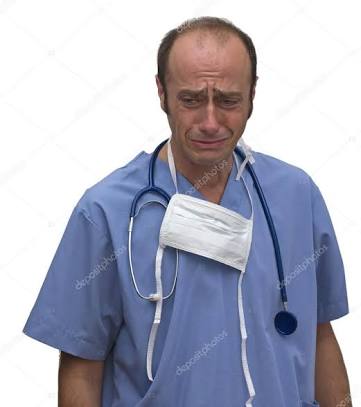 Image Source: google
...He was inside his office while the newly recruited nurse rushed in without knocking, it's an emergency Doctor Henry; the nurse shouted and hurried out with immediate effect.
Henry so got used to his job to the extent that he took the word "emergency" as no big deal, what a lazy doctor he had become! He stayed back to finish the episode drama he was watching right on the television screen in his office. I should be done in thirteen minutes time, he said to himself.
When he was done, he was coming down the stairs majestically and he saw his house maid standing by. Before asking any question, the housemaid shouted that his wife is in the emergency room.
Hurrying towards the emergency room, the nurse came out and told the doctor that the woman is dead without knowing it was Doctor Henry's wife.
No helping hand because it was a night duty, the first aid injection that would have helped the woman was unavailable not knowing Doctor Henry had a pack of it left in his office.
That was how one bad sown seed(procastination) of Doctor Henry grew to an unwanted weed. He lost his pregnant wife.