Always be positive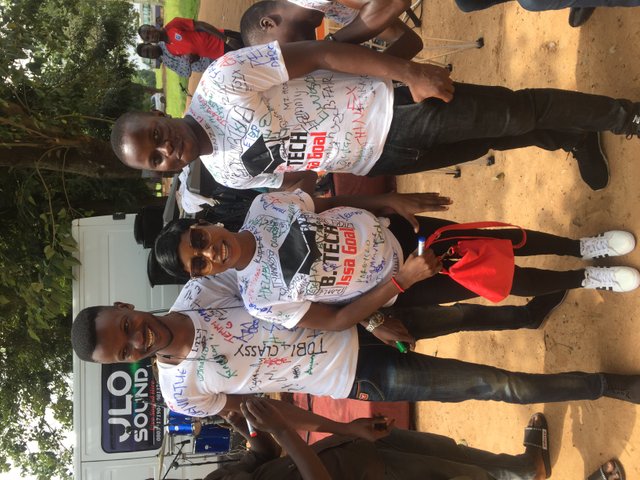 As much as I wouldn't want to get involved in this fallacy flying around, I have no choice but to speak...
Friends, the purported story of fee increment is totally false as there isn't any memo as such from the school management...
For your conviction, please take a good look at that sheet of paper.
The registrar doesn't write to the vice Chancellor to intimate or issue an order..

Lautech doesn't increase fees for present students, it only affects incoming ( which they have already done with the present set).

The supposed letter has no correct file registration...

There is no letter initiated from the council, Senate that doesn't carry a "Cc" I doubt if that has...

The Senate council isn't having it's 133rd sitting...

If there was an increment or there was suppose to be an increment , why is it dated 5th July? And just released on 20th???... Just a week to exams???...
Well, I think I will have to stop here... Please let's handle the issue with assertiveness...
Thank you...
Vote for @surpassinggoogle as witness, simply visit https://steemit.com/~witnesses and type in "steemgigs" into the first search box for witnesses.
If you want @surpassinggoogle to make witness voting decisions on your behalf, simply visit https://steemit.com/~witnesses and type in "surpassinggoogle" in the second box for proxy.
Join the Steemgigs Community on discord: https://discord.gg/CGuPyyT