Glory to God
All Glory belong to Jesus for making this day a glorious one.
Dad and mum deserve some Accolades too. They are too good for me. Vessel and Lady Evangelist Aderounmu.
Where should i start from? AESA 17, AESA CLASS 19(CLASS OF GOD) ,AESA 20 and AESA 21. LIBERAL MOVEMENT LAUTECH(Best school of thought), LIBERAL CLASS 19. SCHOOL of SCIENCE Pade connect. SAAC connect.
IBADAN AND OGBOMOSHO CONNECT
I wouldn't want to mention names buh permit me to mention few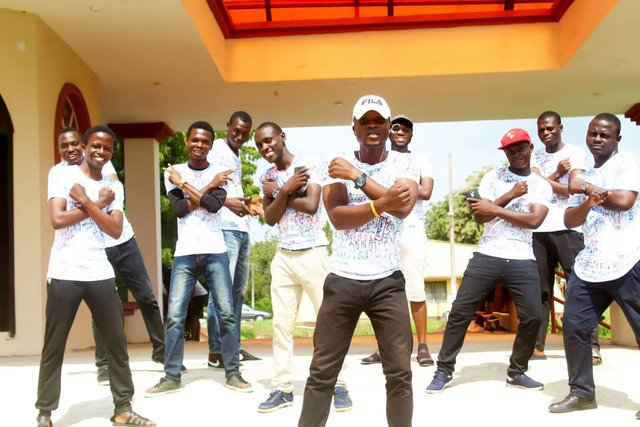 The ATTORNEY General LIBERAL MOVEMENT of today RT. HON AG HORLA NAWTY, Chancellor Water, Chancellor ROLEXY, Coordinator Burlaji,School mother Chancellor IRONLADY. HML FAITHYDAMMY, Dolarzsguy,number 1 wisher Boluwatifemi(cnt love you less dear)Evangelist Adeleke Timileyin, Raphael(Room mate) and Comfort(Aburo of life).. And lot more you are all well Recognised.,,, You are all Great and wonderful being.
Truly I believe ENIYAN LASHO MII
As a man of God, for you guys have done me good today with your wishes and celebration, May Heaven reward you in multiple folds in Jesus name 🔥
THANKS SO MUCH FRIENDS
Vote for @surpassinggoogle as witness, simply visit https://steemit.com/~witnesses and type in "steemgigs" into the first search box for witnesses.
If you want @surpassinggoogle to make witness voting decisions on your behalf, simply visit https://steemit.com/~witnesses and type in "surpassinggoogle" in the second box for proxy.
Join the Steemgigs Community on discord: https://discord.gg/CGuPyyT