Life is full of experience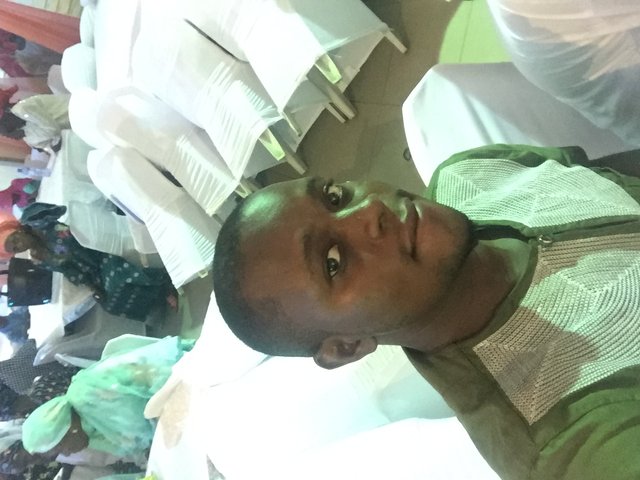 Beloved, today is Thursday 090818, can i share a few gleanings with you on the studies (of the restored prodigal as he obtained the ring at his return) specifically on the "RING", which is joy in the Holy Spirit.
Friends, a little light into the account of Joseph in Egypt further revealed the incredible transformation that comes with genuine restoration of a life that was once condemned as a criminal to guilt, shame and snare of all sorts of shortcomings.
There was no need to prime or psyche Joseph up, for him to know and rejoice that he was no more: 1. a convict, 2. a prisoner and 3. a slave, when the ring of Pharaoh landed in his hand!
It is wonderful that whatever the 'elder brother Potiphar/or his wife /Butler' might feel/say about him, after he received THE RING, did not matter anymore, because of the LIFE, POWER and JOY that flows from the ring on his hand, and because of the person that gave him the ring! He was anointed above his fellows, and it was not a four-year-term anointing; it was endless!
Though Joseph left Pharaoh in the palace, to go over the land, but not without taking Pharaoh's presence and assurance with him! He went everywhere with the assuring ring! He spoke, no more as Joseph, but as Joseph-Pharaoh!
Though he remembered he was Joseph, the slave, the convict and the prisoner; interestingly, his name, his face and his stature did not change that day, but his dress and shoes changed and Pharaoh's ring on his hand changed his status and his personality! What else!
From that moment, he is no more Joseph, the prisoner, but now Joseph, the lord!
No matter what his memory and feelings may tell him, which, many times, would be contrary to who he is, just to dampen his morale and keep him in the prison, though pardoned, released and promoted; the ring remained on his hand to constantly bore witness with his spirit that he is the lord over Egypt! What an endless joy!
Beloved, there is a need for you to see the Holy Spirit beyond the issue of speaking in tongues. He is the Token of God's commitment to you. He is the constant reminder of your new status in Christ. He beareth witness with our spirits that we are the children of God!
Your memory may take you backward but the Spirit of Joy takes you forward. You are to see, who you are, in the context of who you shall be, when Christ comes back! But right now, we are God's children, not God-condemned criminals! Hallelujah!
May this gleaning reassure you that great if the joy of salvation and the assurance of your redemption! Shalom!
Vote for @surpassinggoogle as witness, simply visit https://steemit.com/~witnesses and type in "steemgigs" into the first search box for witnesses.
If you want @surpassinggoogle to make witness voting decisions on your behalf, simply visit https://steemit.com/~witnesses and type in "surpassinggoogle" in the second box for proxy.
Join the Steemgigs Community on discord: https://discord.gg/CGuPyyT