The Dublinmaker, annual event for makers in Ireland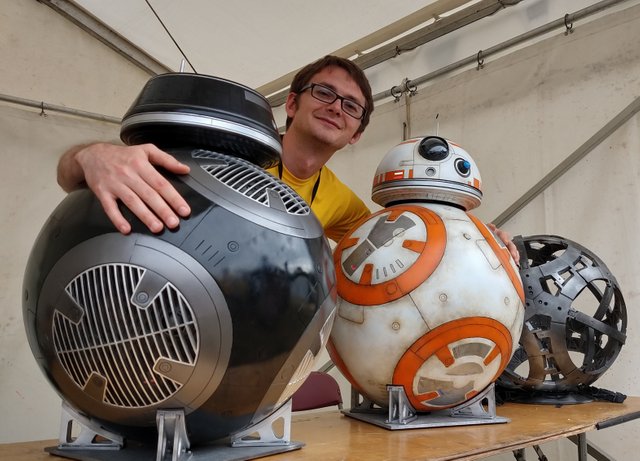 The Dublinmaker, annual event for makers, tech enthusiasts, crafters, educators, tinkerers, hobbyists, engineers, artists, science clubs ended on Saturday. It was a one-day event, part of Festival of Curiosity in Merrion Square Park, where families can see all sort of inventions. It was the 7th year and the fifth time I exhibited my work there. It is always great to leave my cave and see how people react to my work. I always try to surprise and raise my personal bar with each project I bring with me. I grew my collection of full-scale droids, with another BB unit. During the event, I started printing my next one, MO from movie Wall-E I am planning to make him animated with use of multiple servo motors and Arduino boards. I would like to own Wall-E too, but he is too large for my limited space in the apartment. I also bought BB8 remote controlled toy and will be converting it to tiny blue BB droid from the computer game. That's the plan for next year, but it can change of course. I also need to save some cash for more servos and materials, it would be really awesome if the Steem price went up and help me fund this project. So far it sucked my funds when I invested in Steem Power just before crypto market crash.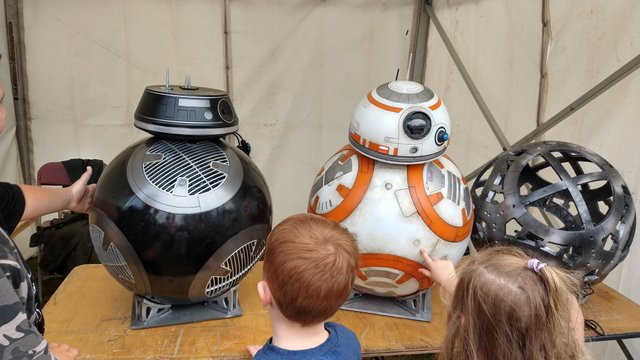 Here are some photos from the event. The weather was stable so people could enjoy a festive atmosphere, music and food sold in a few booths. Hundreds of children and their parents had lots of laughs seeing the robots in action. They were touching and hugging them, and saying goodbye, just like to the real person. It was so much fun to watch. Very happy I could bring this characters from movie screen to life. Now need to polish the BB9E from all fingertips, sugar and traces of ice-cream and have him ready for next year.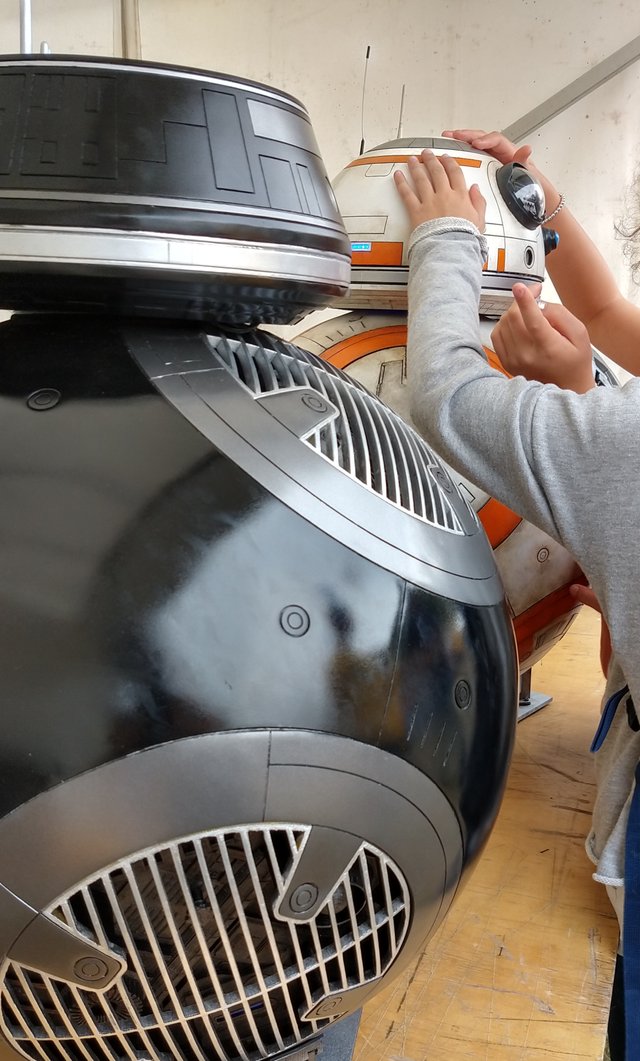 I brought them to the event using car sharing service Gocar, very handy for situations like that when I don't have my own. I would not need car at all if they would put more stations in my area, if you guys read this, please add more outside of city centre, You know I gave you lot of business recently ;)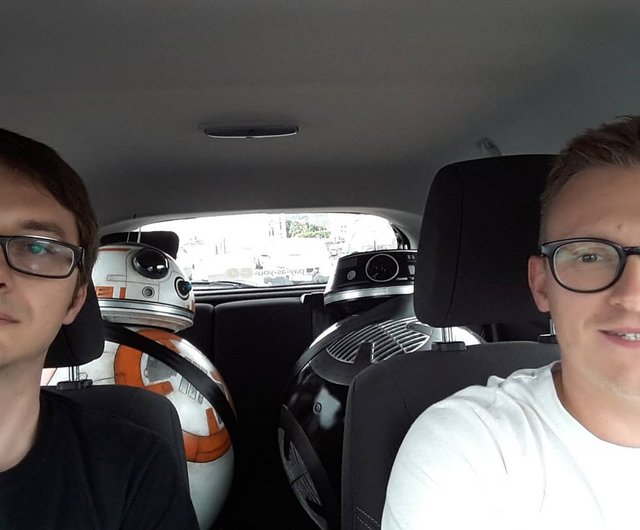 I met few usual visitors, some of them even bought the 3d printer after my recommendations last year. I am always planting the idea of owning the machine or requesting one as a gift for Christmas. I think it is the best toy parents can buy. It would change lives of the crafty person, teach the new programs and skills. There should be more machines around, there are no excuses for not owning one.
If you like what I make, help me with your upvotes reach a bigger audience. All funds this post will collect will help me fund the next project for next year event. Thanks for your attention and support.