Worldwide Cypher Jam - WHEN THE GOING GETS TOUGH, THE TOUGH GETS GOING!! (PLEASE READ) 白蚁.
I love doing this, and I will do everything to try and make it work,
BUT .....
There has been some big changes to how the steemit ecosystem functions. Unfortunately this has trickled down to us 'real people' on the Cypher Jam and the steemit music community as a whole. We could spend along time discussing if this is right or not, but this is a waste of time, as it is a reality. Please see this post by @therealwolf as he can explain it far better than I ever could.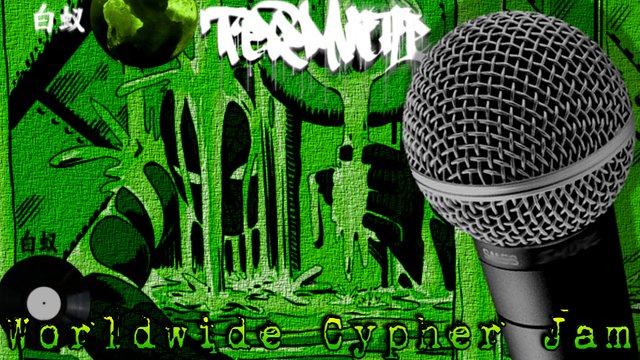 I could, in theory, give away the funds I have earned so far as prizes, but on top of giving my music that I spend many hours making, I am not prepared to do this!!! I am not a 'big fish'. Bottom line is, as of very recently, there is now no vote/prize from dsound. I have bumped up this round a bit with bots, but this is still a tiny prize and causes me to run at a loss ... and pays those who already have the monopoly. Fuck that!!
So, it seems we have a choice ...
Hold off for a bit until we can maybe find some kind of funding.
Move the whole operation to Whaleshares or another site.
Have a prize that is not currency /no prize (all I really have to give is my music).
Jack it all in and take up killing instead.

I am not here to be sentimental. I am here to use this technology as it presents itself and make it function to benifit us all, and that means evolving and adapting.
Please tell me your thoughts and ideas!!
This is your Worldwide Cypher Jam, your existence, and together, we are very strong!!
... Lets f**kin' jam!!!!!!!!!!
Peace.