Tracking upvoters made easy
  Dear Steemian Fellows!  
               I was exploring and I learned how to see my top up voters with steemvp.com . Maker of this useful tool is @roelandp its really helpful to see who is supporting and who is not.  
                         I am obliged to http://steemvp.com/ because up until now I have been thinking who deserves my up vote and who is trying to build relationship with me . With the data from this tool I check my up voters and give them my up votes , support and started focusing on them more. 
                         Thank you to @ausbitbank for being my #1 up voter in the last 30 days in terms of reward payouts and each of the following for voting on every single post! Thank you 
         Being thankful is a great gesture so i thank every single up voter thanks for every single click you did to up vote i can never pay back that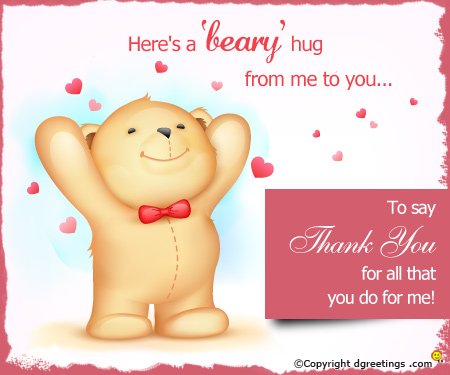 My top 24 voters with regard to SBD pay outs are :  
  1. @ausbitbank   
 3. @eeks    
5. @teamsteem    
6. @pharesim     
7. @fyrstikken     
8. @hr1     
9. @sweetsssj     
10. @hanshotfirst    
11. @ezzy     
12. @steemtruth     
13. @moon32walker     
14. @firepower     
15. @jaki01    
 16. @gardenlady   
 17. @itchykitten    
 18. @gringalicious    
20 @aggroed  
22 @ace108  
23 @opheliafu  
24 @dimimp  
25 @personz  
    You can find down voters too and it is helpful because down voters snatch award from your blogs and help distribute in deserving people so thank you all my down voters. Because you help me maintain quality of my contents 
Here is the List of some of my up voters  :  

@abcdoctor                                         3                                      $ 0.00     
@ace108                                                1                                      $1.16                                                 
@adam.angel                                        1                                     $ 0.01     
@adeelsami                                           3                                    $ 0.01   
@aggroed                                              9                                    $ 1.29    
@akrid                                                    1                                    $ 0.00     
@alao                                                      1                                    $ 0.18    
@albertvhons                                        8                                   $ 0.01     
@alexxx123                                            1                                   $ 0.00  
@aliahsan                                              5                                   $ 0.03  
@always1success                                  1                                   $ 0.18  
 @amazingfects                                     1                                   $ 0.02     
@amazonpricecheck                            1                                   $ 0.01 
@amvanaken                                        1                                    $ 0.00  
 @arbitrarykitten                                 1                                    $ 0.00   
@artmoney                                           1                                     $ 0.03  
@artofwisdom                                      1                                    $ 0.00   
@askdeano                                            1                                    $ 0.00  
@ausbitbank                                        2                                     $ 73.36    
@ausbitbot                                           1                                     $ 0.01    
@automaton                                        1                                     $ 0.01   
@awesomianist                                   1                                    $ 0.00  
@ayeshanor                                         5                                    $ 0.03   
@azracer2000                                     1                                   $ 0.00   
@balajis                                                2                                   $ 0.01     
@banjo                                                 13                                  $ 0.19   
@bardhylsllamniku                           1                                    $ 0.00     
@bawsedaily                                       1                                    $ 0.00     
@beautifuldevil                                  1                                    $ 0.00    
@bedroomshaman                            1                                   $ 0.00    
@beng05                                             4                                   $ 0.01    
@benjamin.still                                  3                                  $ 0.09    
@benjojo                                             2                                   $ 0.74     
@bereginja-steem                             1                                   $ 0.02    
@bigtakosensei                                 1                                    $ 0.00    
@bola                                                  5                                  $ 0.25    
@bottymcbotface                             1                                 $ 0.00     
@boy                                                   1                                 $ 0.02     
@bree1042                                        1                                  $ 0.06    
@brianjuice                                       1                                 $ 0.00    
@bronxb17                                         1                                 $ 0.00    
@bue                                                   1                                  $ 0.43    
@bue-witness                                    1                                  $ 0.03    
@bugavi                                              1                                  $ 0.11    
@bunabit                                            1                                  $ 0.00    
@canadian-coconut                         1                                  $ 16.16   
@danielsaori                                     5                                   $ 0.49    
@decimus                                          1                                    $ 0.64     
@eeks                                                 1                                    $ 15.42     
@ehiboss                                           6                                    $ 0.03    
@ejemai                                             1                                    $ 0.00    
@elizahfhaye                                    1                                     $ 0.00    
@elliotjgardner                               1                                     $ 0.00   
@teamsteem                                    1                                     $7.63
 @ilyastarar                                     13                                    $ 0.15
 @homeartpictures                         1                                     $ 1.23
 @sweetsssj                                      1                                      $ 2.94
 @teamsteem                                   1                                       $ 7.6
 @pharesim                                      2                                     $ 5.4
 @fyrstikken                                     3                                     $ 5.3
You should check these people out because they are so supportive and if they are giving me up votes they are definitely interested in you too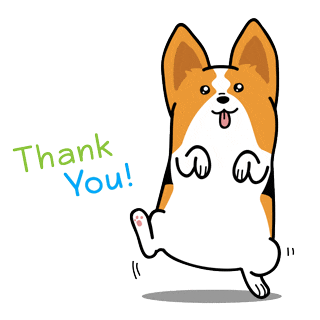 If you find it helpful  do up vote,  resteem and follow ! Thanks for droping by