Launching SteemBet! - the Next-generation Steem-based Gaming Platform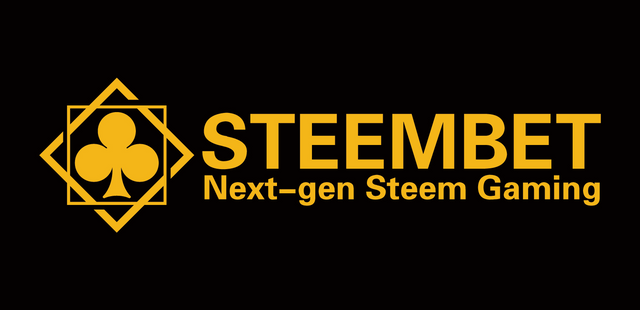 Dear Steem community,
10 days ago, we announced SteemBet, the next-generation Steem-based gaming platform. Since then we have received amazing feedback from the community! Thank you!
Today we are excited to announce that SteemBet is finally open for you to play! Here is our website: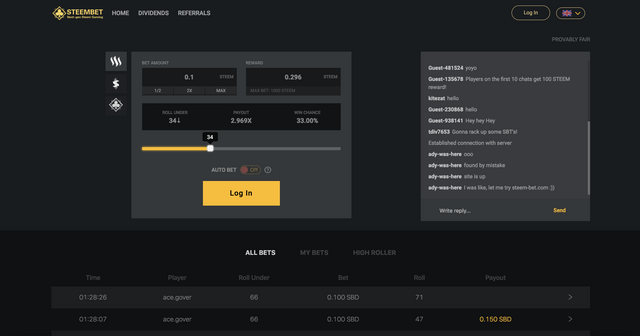 How to play
Our first game is dicing, and playing dicing is very easy, all you have to do is to choose how much you want to bet, and pick a number! The higher the number, the more likely you can win, and the less reward you can get.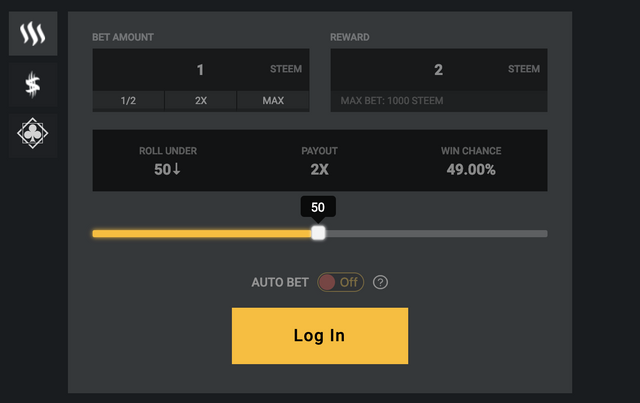 Before you play, install Keychain on Chrome
Keychain is a great tool that can allow you to transfer STEEM or SBD in the browser. It's already used by SteemMonsters, so it's trustworthy. After you click on login, you can see: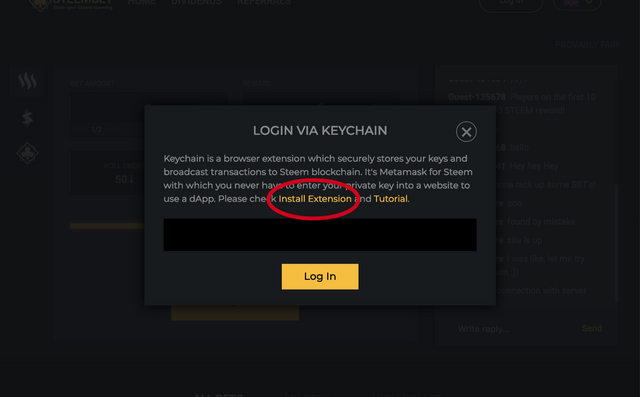 Click on "Install Extension", and install Keychain.
After install, you will see this in your browser:

Click on it, and copy your username and active key:
Then click import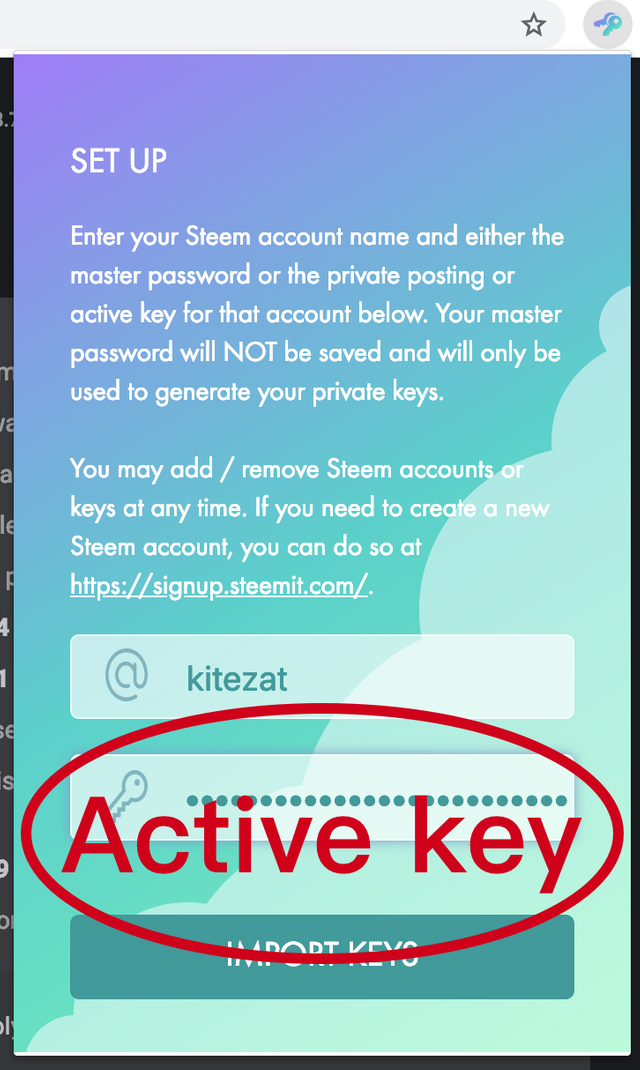 You can see: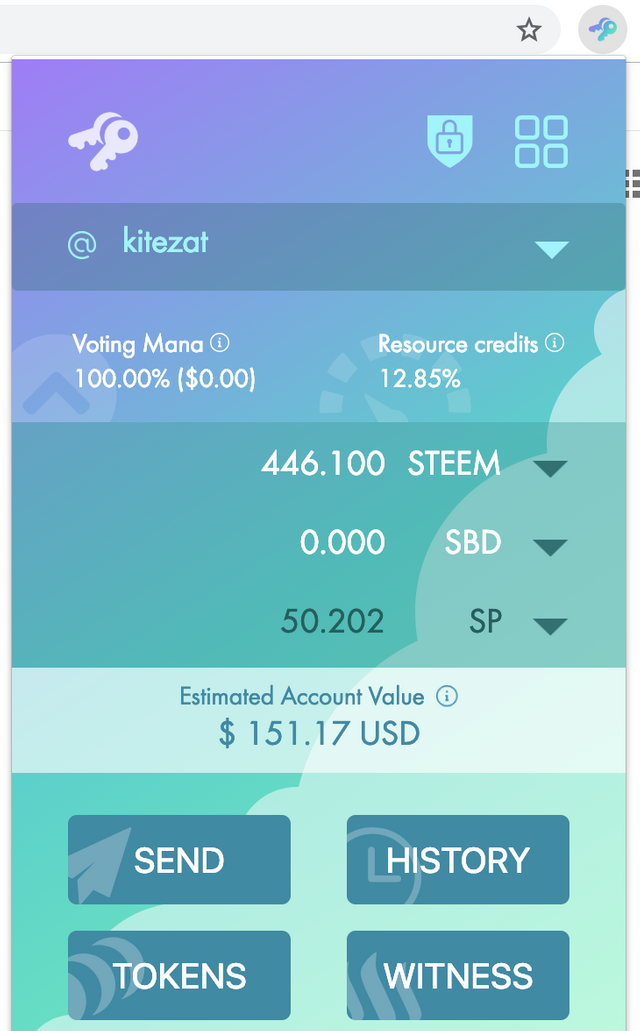 Now you're ready to bet!
Go back to steem-bet.com, type your username and click login: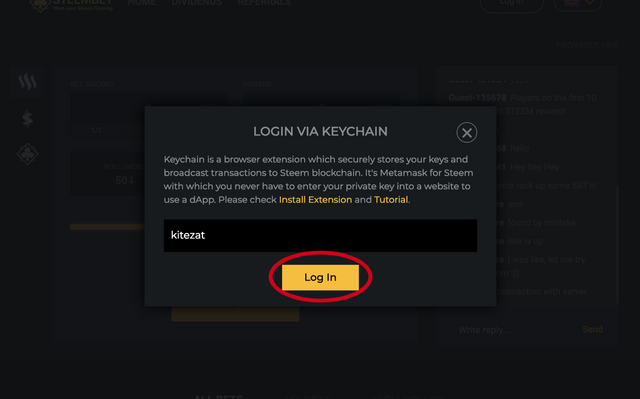 Now you can play!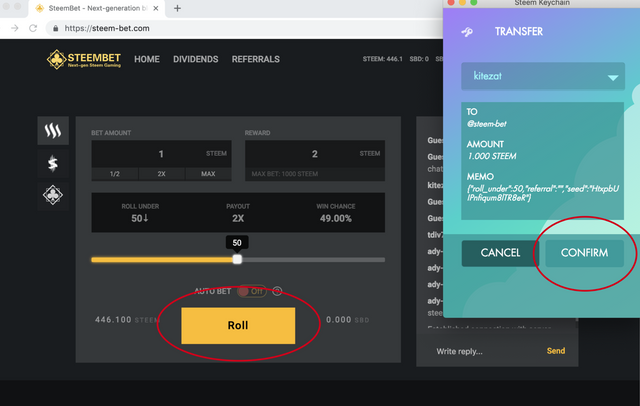 Earn SBT while playing SteemBet
Your SBT token balance can be found at the top of the website:

And every 1 STEEM you roll, we will reward you 50 SBT! When you roll SBD, we will reward SBT based on the equivalent STEEM amount. For example, when 1 STEEM = 0.3 SBD, rolling 1 SBD can reward you 166.667 SBT. SBT is 3 decimals.
Resteem this post to earn 10 SBT
SteemBet is at pubic testing phase
Since we just launched, we would like to help us out by playing it and tell us any bugs you find! You can reach out to us in our Discord server.
Stay tuned for our update!