MSCGA: Steem.Chat (R)evolution.
This post is about MSCGA:
Mutative Scale Chaos Genetic Algorithm
Making Steem.Chat Great Again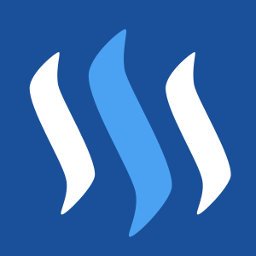 It's likely it has been a while since you thought about Steem.Chat. We want to change that!
We want to tell you about all of the behind the scenes things happening around Steem.Chat, and to remind you about services and channels that you may not have visited in a while. There's years of history and new friends being made daily, so if you're looking for another way to learn and meet the community, stop in and say hi. Steem.Chat is a labour of love that's improving daily, thanks to the tireless work of @gtg, our resident wizard. There's no way to underline the amount of work he puts in to keep the wheels turning and to bring ideas for Steem.Chat to life, so when you get the chance, please make sure you thank Gandalf! In this post, we're going to go over all of the recent improvements we've implemented, and give you an overview of what it's all about in case you haven't checked it out yet. We've got big plans for the future and are excited to keep things moving… if you have some too, this is a great chance to share them with us! Steem.Chat was made for everyone.
Rocket.Chat
Steem.Chat is powered by Rocket.Chat - an open source, slack-like slack-wanna-be web chat platform.
It's a member of Utopian's VIPO Club, with over 22k stars in their main GitHub repository.
Numbers
Steem.Chat itself currently has:
84884 activated users
712 channels
477 private groups
OAuth via SteemConnect
A long awaited feature.
Possible, but we still don't have it.
We tested Steem integration in March 2018 with the @fabien team. But although we can do basic integration easily, we would then have to sacrifice a few other cool features. That's why we are trying to make a hybrid approach. In order to do so, we still have to wait for certain features to be implemented by the Rocket.Chat team.
Steem.Chat 1.0.x
We are not going to stay idle while waiting for those new features.
The most recent major chat upgrade (1.0.x) has brought us closer to achieving this goal.
We have a plan B, which is a feature called Federation.
Once it is stable, we can try to make a hybrid with two instances to circumvent the remaining issues.
The most important channels
The #general channel is a place where every new Steem.Chat user lands after a successful signup and login.
Our tireless moderators, @apsu and @suesa. are doing their utmost to keep this place free from abuse and assist newbies.
#help is where you can get help (or help others) with Steem-related issues.
Please keep in mind that it's not a Steemit Inc support channel. It's a place where Steemians help Steemians.
Shout out to @timcliff for his heroic work!
It is forbidden to promote your post on the #general channel.
For general post promotion, we have a separate (yeah, you guessed it right) #postpromotion channel.
Other channels, if not explicitly stated, are NOT meant for post promotion.
One of those channels where one time promotion is not only allowed but also encouraged.
Of course, as long as you are actually introducing yourself.
A place where newcomers can promote their introduction posts without being flooded by other random links.
Once you are no longer a newcomer, you can curate others and encourage them to enjoy the Steem platform.
Only personal introductions are allowed, i.e. you can introduce yourself, not a service, not a bot, not a coin, not an ICO. Yourself. A person.
Come, say hello, write a few words about yourself, meet other newbies or old bored Steemians.
Other channels: cleaning, reviving, creating
Some channels are related to projects that are no longer active.
Some communities moved from their Steem.Chat channels to Telegram, Slack or Discord.
We are going to clean this place up: remove old, inactive and obsolete channels, revive and create new channels for the communities that are currently active.
Bridges
We are in the process of creating two-ways bridges to Discord servers for various communities.
If you have a community that could benefit from such bridge, feel free to contact us.
If you want to check how it works, take a look at the #MspWaves-Audience channel on Steem.Chat or the corresponding channel on the Discord server.
New channels
You can have a channel for your own community, whether it's targeted for a local language community #SpanishGeneral, or something much more specific like @firepower's #steemchat-contest
Is your community big enough?
Do you want to have a native Steem.Chat channel (preferred) or a bridge to Discord?
Are you already active on #general or any other Steem.Chat channel?
Are there moderators that are willing to help you moderate the channel?
Reviving
If you know a Steem.Chat channel that already exist and is worth reviving and you want to take a part in that process, please let us know.
Removing degraded link dump channels.
We are going to remove channels that were left without care and without moderation and thus turned into random link dumping bins.
Promotion channels are not bad, but for them to make sense, there must be also some audience that is interested in actually looking at the posts linked there.
Of course there are some channels such as #polish-promotion linked to active communities that are doing fine and will be left intact.
"If you don't know how to behave, behave decently."
All income from this post will be used for ongoing support of the Steem.Chat service.