Introducing The Canna Collective Token (CANNA) To Steem-Engine.com!
Canna-Collective Token: A Voting and Delegation Service On The Steem Blockchain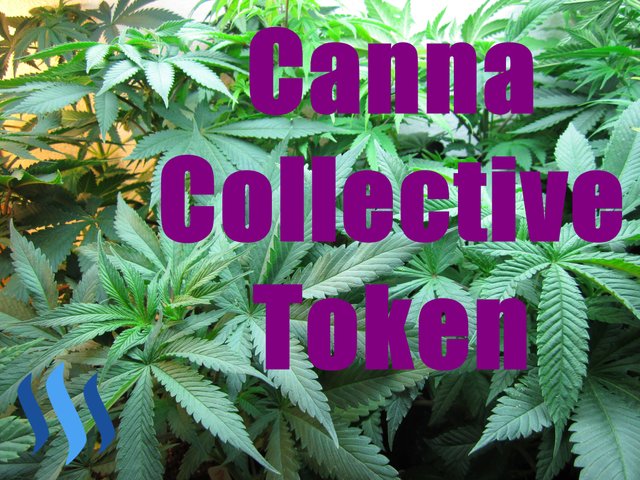 Project Mission
The cannabis community is thriving there is no doubt about that. The industry is constantly evolving and this means a steady stream of new information and ideas. In order to help support and promote members of this rapidly growing field @Canna-Curate is launching the Canna-Collective Token.
Token Function
Our token, known as CANNA, will be supported by the Steem-engine platform and the Steem blockchain. It will trade directly for STEEM tokens on the exchange where you will be able to hold them for a sizable up-vote from our service. Each token will be backed by SP that is vested in the account.
Delegate To Canna-Collective For Payouts
In addition, the Canna-Collective account will offer delegation services, where you delegate to us in return for liquid STEEM/SBD payouts generated and distributed weekly. This will represent a separate but equally important part of the project as it will help fund the purchase of tokens for additional STEEM Power. 10% of the weekly payout will be allocated to the Canna-collective token pool, which will be used for various purposes to ensure the longevity of the project and shall consist of a basket of currencies.
Curation Trail
A third a final service we offer will be a curation trail whereby users receive a daily vote upon following the trail at 100% VP. This will be performed through a vote-for-vote service that adds users to the account's fanbase at a pre-determined VP, dependent on total STEEM Power contributed. There will be a minimum of 500 SP required to partake in this function and you must hold at least 100 CANNA tokens.
Token Supply
The total supply of CANNA will be 100,000 tokens and each token will be backed by STEEM Power in the @canna-collective account. The token distribution is broken into eleven stages that gradually increase in sale price over each stage. The tokens are available for sale on https://steem-engine.com and trade directly for STEEM. (Click Here)
DISCLAIMER: This Canna-Collective Token White Paper v1 is for information purposes only. Canna-Collective/Canna-Curate does not guarantee the accuracy of or the conclusions reached in this white paper, and this white paper is provided "as is". Canna-Collective does not make and expressly disclaims all representations and warranties, express, implied, statutory or otherwise, whatsoever, including, but not limited to: (i) warranties of merchantability, fitness for a particular purpose, suitability, usage, title or noninfringement; (ii) that the contents of this white paper are free from error; and (iii) that such contents will not infringe third-party rights. Canna-Collective and its affiliates shall have no liability for damages of any kind arising out of the use, reference to, or reliance on this white paper or any of the content contained herein, even if advised of the possibility of such damages. In no event will Canna-Collective or its affiliates be liable to any person or entity for any damages, losses, liabilities, costs or expenses of any kind, whether direct or indirect, consequential, compensatory, incidental, actual, exemplary, punitive or special for the use of, reference to, or reliance on this white paper or any of the content contained herein, including, without limitation, any loss of business, revenues, profits, data, use, goodwill or other intangible losses.