Wow, just about every single STEEM-ENGINE coin turned out to be a scam!
It this the future for all HIVE-Engine tokens too?
This really worries me when I buy any HIVE-Engine token now! Will this be the fait of POP, HIVE-Engine's latest rising star token?? Are they just going to give up and move again too, when they find something better? That is the track record from these token creators so far. One community talent club moved to hive and didn't even credit me the coins, so no way I'm gonna buy their coin over there. I learned my lesson. There are still are a few coins that are worth DUST left on Steem-engine, like APPICS, but for the majority of coins there, I see no bidders.
Will STEEM be next to exit scam one day and go to 0 in the end, what do you think? Will ever single alt coin join this fait too? Prolly....
I think somehow, the answer is an astounding YES! WoW!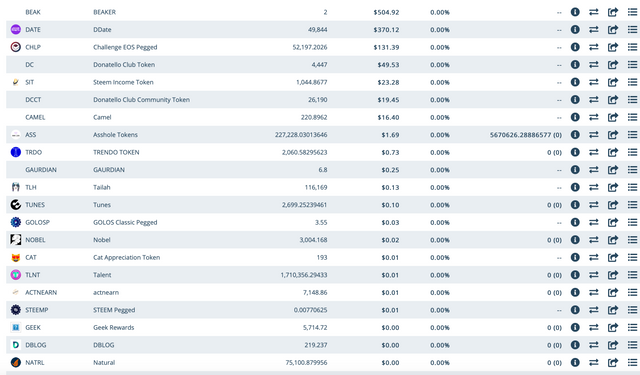 BEWARE - all these tokens just became worthless in the end, this is what always happens to centralized systems!