Release Pessimistic Statement, Italian Journalist: Beware, Vale!
The Italian journalist, Maurizio Bruscolini, gave a warning to the Movistar Yamaha MotoGP rider, Valentino Rossi.
---
![image](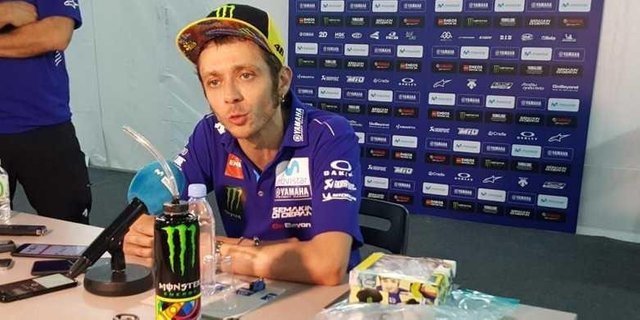 )
---
According Bruscolini, Rossi should not issue a pessimistic statement pessimistic.
Advice Bruscolini started when Rossi told the media that he did not find a solution to the Yamaha M1 problem, especially in electronic devices.
The MotoGP journalist judged that so far the media have written about good things about Rossi.
The desperation that had escaped from the mouth of Rossi feared could make a journalist who has been writing good things about him to be embarrassed or angry.
"Sorry Valentino Rossi, but there is something inappropriate if you now say that 'no solution'," said Bruscolini quoted BolaSport.com from Tuttomotoriweb.
"Be careful when making this statement, you can embarrass journalists who have been friendly to you, maybe they can get angry at you," said Bruscolini again.
Rossi got less good results in two days of preseason tests MotoGP 2018 which took place at Buriram Circuit, Thailand, this weekend.
In fact, development of Yamaha M1 2018 motor entrusted to him, rather than Maverick Vinales.
Bruscolini cautioned the rider nicknamed The Doctor was not to do something that can make the status of a legend in him slightly smudged.
"Rossi, you are a great rider, this is clear, but be careful.For some moments, you act as if you want to destroy the status of the legend they (reporters) embed to you," said Bruscolini.
---
***
@steem-post
**
---