Stoner Send Praise to Valentino Rossi
Bologna - The living legend of MotoGP, Casey Stoner, gives his praise to Valentino Rossi. Former rivals in MotoGP is considered Stoner still feasible to menggeber motorcycle and compete with the young drivers.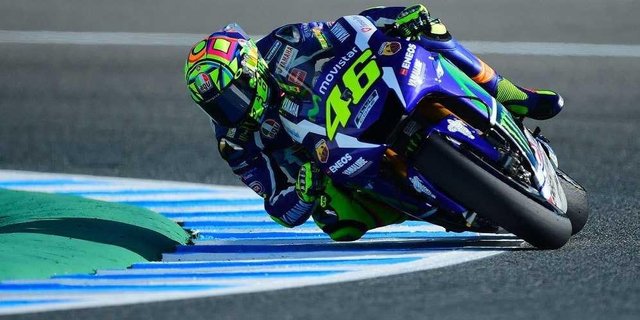 Although Rossi this month will fulfill the age of the 39 years, but Stoner rate it is not an obstacle. Stoner even compares the VR46 with the legendary rider Mick Doohan who has a brilliant achievement in old age.
Doohan is the new rider winning the 500 cc class world champion at the age of 29 in 1994. Even in the aging age, Doohan managed to appear consistent with out as world champion five times in a row to 33 years in 1998.
"Not really (surprised to see Rossi racing at the age of 38 years). You have Mick Doohan who started winning titles very late in his career. Then he continues to keep the victory in the middle age of 30 years, "said Stoner as reported by Motorsport on Thursday (8/2/2018).
"You see people who become Ironman or some of the strongest people in the world, generally they are 35 and 40 years old when they are in the best condition. To say that there is an age group where you should be, is a stupid thing, "he added.
"If Valentino is still happy to race and competitive, there is no reason to retire. He is still one of the best options for a team in the factory and what he brings to the championship is huge, "