The Most Violent Race, Valentino Rossi Aja Segan
Extreme motor racing occurs only on Isle Of man TT.
---
![image](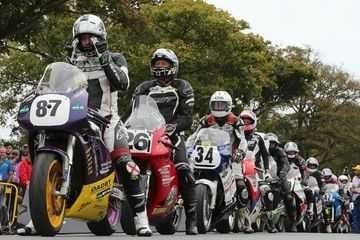 )
---
Isle Of Man Racing TT is famous as the most dangerous race in the world.
This racing event usually takes place in late May and early June of each year.
Isle of Man TT is very extreme because it is held on public streets.
Race tracks are used passing city streets, countryside and hills.
Motorcycle racing is very dangerous because the rider through a variety of corners and tracks are sometimes flanked by fences, stone walls and buildings.
Isle of Man TT is really very challenging adrenaline racer because the driver sped up to approach the top speed of 321 km / hour.
Racer caliber Valentino Rossi also admitted the ferocity of this track.
In 2009, he had tested the track.
By Parwata, Tuesday, February 13, 2018 | 06:30 WIB
Quoted from MCN.com, he just participated in a parade around the Circuit Snaefell Mountain Course.
Not as a participant, he had been offered to participate in this championship but refused.
"This race is very dangerous and there is no place to make mistakes here," said Rossi.
In the Year 2016 four drivers killed in the Isle of Man TT. '
Isle of Man TT is a motorcycle racing competition held since 1907.
Since then, recorded 255 drivers died at the event.
---
***
@steem-post
**
---