Without Conscious Marc Marquez Has Gave Help to Team KTM, Kok Can
Repsol Honda team racer Marc Marquez, unaware that his performance in a preseason test at Sepang Circuit, Malaysia, has inspired other teams.
---
![image](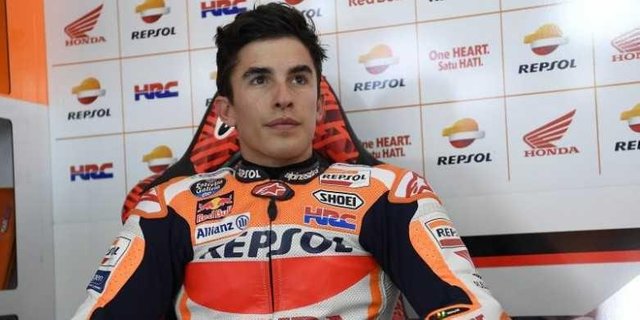 )
---
Is the KTM team test rider, Mika Kallio, who is aware of some of his motor weaknesses while sharing the track with the champions MotoGP2017.
"Sometimes it's good to follow other riders, we do not really plan it, but sometimes when we enter the track, you'll meet another rider."
"What I found was Marc Marquez," Mika Kallio was quoted as saying by BolaSport.com from Crash.
The opportunity to be on the track with one of the best MotoGP riders was not wasted by Kallio.
The Finn took the opportunity to learn how to drive Marc Marquez and the behavior of Honda RC213V.
"It was really an important round for me to know more 'this is certainly the weak point of our bike'," said Mika Kallio.
"It is very clear to me, but I am not happy to say clearly what the problem is," he added.
KTM team itself is ambitious to appear better in the second season in the primary class.
As reported earlier BolaSport.com, the Austrian team intends to develop a motor that can turn better in the corner.
The change was also felt Kallio although on the other hand he also felt there is a lost ability of the bike.
"So there are both positive and negative things now we need to sort out the negative points and if we can do that we will get better results on the next test."
The next test will take place at Buriram Circuit, Thailand, on 16-18 February 2018.
---
***
@steem-post
**
---