#stewardsofgondor - Is it time to pay it forward? + Weekly stats update
Cutting straight to the chase this week to ask - Have any Stewards thought about delegating some of their Steem Power to accounts they have seen doing excellent work in the community?
Now, most of us 'only' have a few thousand of our own Steem Power, but at the same time we've been given between 5000 and 30000 and so perhaps all of us have a little to pass on?
**It may be that some of you are already doing this - let me know if so! **
In addition to the likes of @minnowsupport, @utopian-io, your girlfriend, husband, etc, I thought it might be cool to have some 'junior stewards' in our ranks too.
What do you think?
I'm going to take another look around this week, having recently given a little out to an account steadily making her way up to the Steemit slider mark of 500 SP.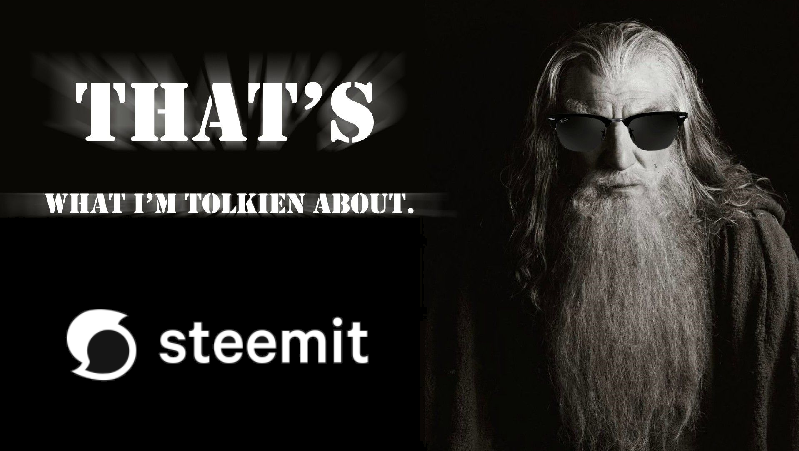 source
---
If you are not aware, @fulltimegeek, aka Lord of the Steems has delegated almost all of his Steem Power to the accounts in the list below.
If you have received an up-vote from myself, or anyone else on this list over the past few weeks, then you have @fulltimegeek to thank for vastly larger vote you have been gifted.
If you wish to know 'why?' someone would loan out ~~ million dollars~~ (whoops last weeks' text!) TWO million dollars worth of Steem Power, you can find out here.
To the numbers we go!

source


Well actually, I should explain the columns first:
Steward: Steem Username
Posts: Number of Top level posts in the past 7 days
Cmts: Number of comments made in the past 7 days
Cmt_len: Total character length of all comments (excluding posts)
Wit_v: Number of Witnesses voted for
Vts: Total number of votes made in the past 7 days
Uni_v: Total number of votes made to different authors in the past 7 days
Self_v: Number of self-votes made in the past 7 days
Down_v: Number of down-votes made in the past 7 days
*(@crimsonclad witness proxy @followbtcnews)
The table can be copy/pasted into excel for sorting and further analysis
If you think you are missing part of the table, use Chrome or let me know and I will add a screenshot
Data extracted from @arcange's SteemSQL DB at 9:30 am CET - 27th December 2017
---
This week, the Stewards have written a total of 7042 comments and cast 22509 up-votes.
Last week these totals were 7312 and 24373 respectively.
Again, the Christmas period and new year activities may account for the slightly lower interaction numbers - lets see if we can move these up again this next week!
Star Stewards

source
@cecicastor, out on their own with over 500 comments and @taskmaster4450 with over 115,000 characters in his 277 comments in the past 7 days - hail keyboards!
@cecicastor, @stackin, @coolguy123, @howtostartablog, and @hitmeasap, all handing out over 1000 votes this past week - up-vote legends!
@coolguy123 - Master steward of goodwill to all (again!) with over 900 unique Steemians reached with his votes - spread em'!
---
So Stewards, how do you think you've done this week?
The price of Steem is up about 300% (un-bloody-believable!) since the last post and our vote value is growing by the day.
This means that voting more frequently and with a lower weight can still give a worthwhile boost to those new accounts.
---
Stewards of Stewards?
As I mentioned earlier, I'm keen on this paying it forward SP thing.
If we can cast 22509 votes in a week, imagine if we all delegated to 5 accounts and they did the same?
120,000+ votes in a week stemming from @fulltimegeek's Steem Power delegations!
---
Once again, thank you @fulltimegeek for this amazing gift to the community, we cannot thank you enough!
Steem on Stewards, happy 2018!
Asher