Yo...
Just wanted to write a quick post as I haven't had the chance to do so in some time with everything going on. I gotta be honest I was really excited for Steem with communities coming out and the EIP being enforced more and more and seeing all the curation happening. I was also for a split second excited for the acquisition even though I did have prejudices against Sun because I know the perception he has from the rest of the crypto community outside Steem and I wanted to give him the benefit of the doubt. I don't want to get too into all of that right now as I don't want to make the post about him.
This has all been very demotivating to say the least. I've tried my best to work hard for Steem and seeing it in this risk zone right now is not a good feeling but it's important to keep going. Apologize for the sloppy curation the past couple days, for a few days I wasn't even curating at all while all of this was going on but I'm going to try get back to it a bit more as it's unfair to the regular content creators who aren't as aware of everything going on with Steem right now even though it may be hard to miss.
I am very proud of everyone coming together, showing the strengths of DPOS and fighting back vs stake that is being used for voting that shouldn't be. The unity that is being created here and personal issues set aside to work together for the greater good is a great feeling and it ensures me that whatever happens Steem will live on, maybe not the exact chain, maybe not on the exact exchanges but a majority of users will be united and continue the vision of Steem one way or another and that gives me hope for a better future.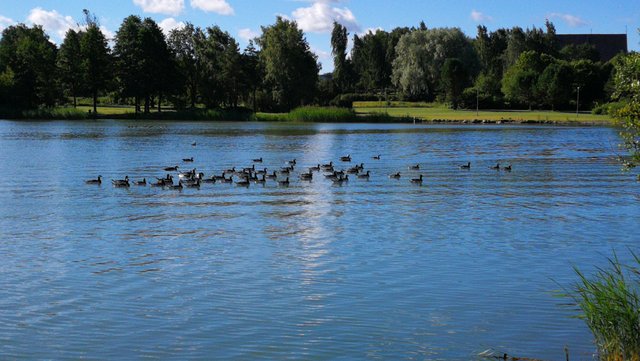 Decentralization and blockchain always meant to me to remove middlemen and centralized entities and I believe Steem has been suffering from the latter for a very long time. I am sorry the hard working employees of Steemit had to face the consequences but I hope there will be new solutions for them so they can continue working and see this vision come true one day. This is a true test for what we believe in and I hope that united we will overcome it and come out of it stronger than ever before and show the rest of the crypto space that we had it in us all along even though many thought Steem was dead because our marketcap may not be as big as others. They don't understand how Steem works, the amount of lives it touches every day and helps even if that means at the cost of the value of the token. Not hard to understand now that they don't considering even someone buying a majority of stake doesn't, but they will eventually. It's hard for us who spend our daily lives here to realize how difficult it is to dive into the rabbit hole and find out everything there is to Steem but we will keep growing and showing more and more users what they've been missing out on day by day.
OCD will continue curation tomorrow and revamp the compilation post a bit to showcase the best posts we've curated from different communities and also posts outside of communities. It's important to keep going, whatever happens will happen. The power of blockchains will always make it possible for us to continue existing in one way or another and that gives me hope. Let's see how it goes.
Thank you to everyone and everyone returning to use your votes to vote for our governance. We're one of the best distributed coins out there and it really shows in numbers now on our consensus witnesses compared to the fake ones.