THE PREDICTION DISCUSSION COMMUNITY - GAPS PROJECT
You've probably been longing for a proof of work algorithm. A system that rewards you based on how much work you put in, not how much riches you placed in. This particular POW is what everyone can do. Except you don't enjoy discussion or you don't fancy the blockchain, then you might not benefit from this. Once again, it's something everyone will come to agree with and enjoy.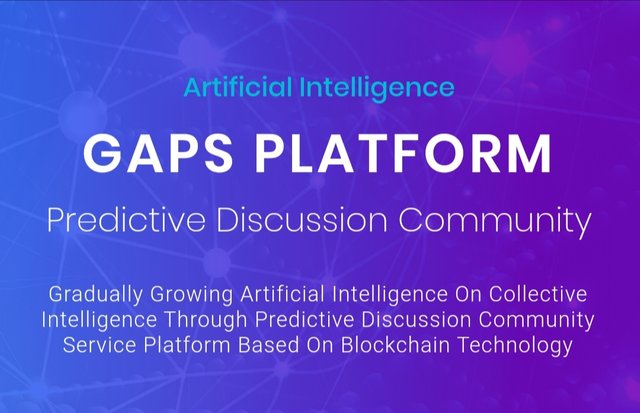 screenshot by me
The GAPS project is focused on problem solving. What problem are they solving? And how would it be solved via the blockchain? These are questions you will get to understand here. They came to realize that there are valid information in a group discussion. You can be arguing with your partner, friend or colleague and the information you reveal might be true. Who have the loudest voice or who got more supporters ends up winning the argument. Everything later ends there and everyone returns to their normal day to day activities. Note, the problem of argument might not be solved. The noise just reduced for another day. What if there's a system that rewards who is right and record the result after verifying it? Here, the problem is solved and the real answer is known.
This system isn't just about declaring the winner. The winner gets a significant amount of token too. GAPS project rewards individuals that participates in a debate or argument about things that can be predicted or have answers to. Imagine discussing politics with a friend and predicting who might be the next president of the United States while staying your reason. If this comes to pass and several of your predictions came to pass, then the system will be able to create a super computer with artificial intelligence. That's the long term goal and you just contributed to it.
You can read through the website here to confirm all I've been saying. In it, you will find several interviews they've made and the functions they've attended to create awareness.
The project animation is another wonderful thing you should watch out for. The service will be launched in March, 2020 and you can watch the prototype now. The white paper is also available on the website with loads of other information to get you started and informed. There will be Dapps of it on major chains, so be well assured you can still enjoy this on your favorite blockchain.
As we all know, there's joy knowing your coin can be exchanged and accepted. The GAPS token can be exchanged with BTC in BitForex and USDT in Latoken exchange. There is also Probit for Koreans to get in board.
Their token distribution plan? Here you have it. The system is 100% decentralized and the transparency in it makes it completely genuine.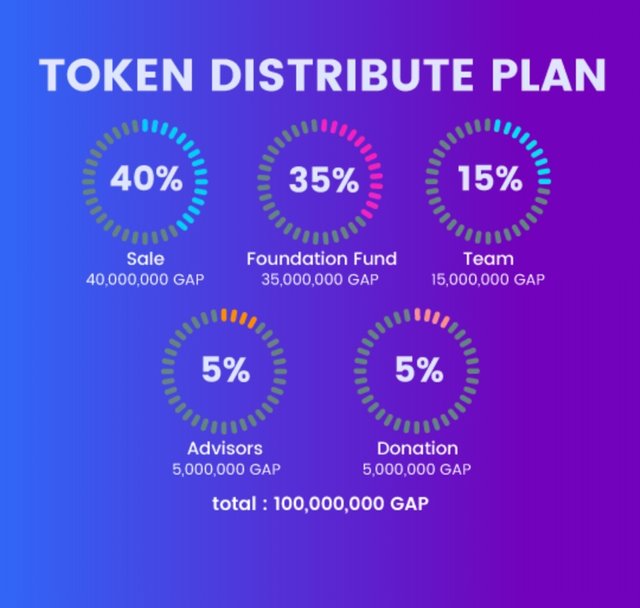 screenshot by me
The project has a well structured plan you will also find in the white paper and website. Just few minutes of your time will keep you well informed. You want a new project on the blockchain with a great focus, dream and vision, then join GAPS.