5 myths of what it takes to succeed on Steem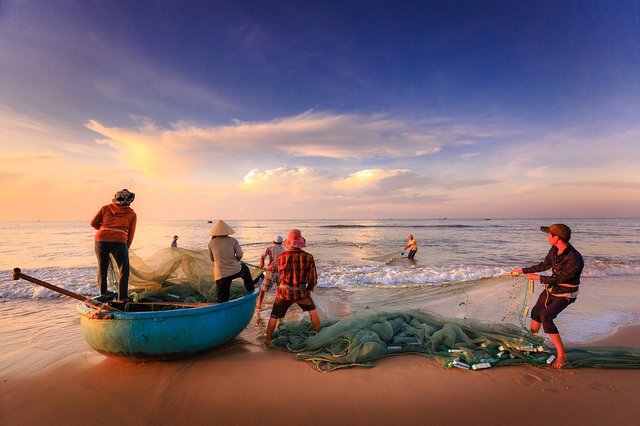 We have a ton of new people on the site. I interact with a lot of them. I founded and help manage the Minnow Support Project, which is the Steemit official welcome group. We have about 6,500 active members and they ask a lot of questions and have a lot of misconceptions. So, let's start with the basics.
Begging for votes, resteems, and "will you please review my post" will help you grow.
What you really need to grow your account on Steem is a community that stands behind you. Nothing erodes confidence that you're a good man/woman/furry to get involved with like begging for upvotes, resteems, or post reviews. Most of the folk that I know on the platform want to see good people succeed, and begging is a great indicator that you're a selfish person not worth the effort. Start by helping others and offering services as that's much better way to make friends than simply asking others for their charity.
I need to author more
When you're just starting authoring isn't gonna be a big help for on you. You don't have a network, people don't know you, and unless you have a following from some other social media platform you're not bringing a lot to the table. Good writing/art/creations/projects is really just the beginning of what you need on the platform. It's like the minimum requirement for success. What you really need is to grow an audience and that takes time. You need followers who support you and help you grow. One of the best ways to do that on the Steem block chain is to comment a ton on other people's posts.
Try to set a goal of 20-30 comments a day when you're starting. Your wallet and follower count will thank you and you'll actually be ready to start posting in no time!
Flagging is evil
Nothing is gonna set a minnow off like flags. Just about anyone who catches a flag wants to go full melt down and burn everything to the ground. Flags can be healthy. Flags return rewards from individuals to the reward pool and that ultimately helps the entire community. It just sucks when it's you getting the flag. The rules of this place let you place upvotes and downvotes. It's your stake. If they think your content is overrated or shit or whatever it's their choice to take yours down a notch.
If you're getting 20 views on a $100 post expect some flags. You can melt down... or you can work on behalf of the platform to try to get your views up by posting your content on other social media platforms. Sometimes you gotta work for it.
If you happen to catch a flag try not to melt down. It might be the biggest thing that happens to you and can help you grow, but not if you're writing your rage quit letter. Take a breath and try to see where the other people are coming from.
It's impossible to get ahead
What new buisness do you know that starts and immediately earns $1M per year and starts handing you Lambos? It doesn't exist. Steem isn't any different. Crypto is better than just about any other place on the planet right now, but it isn't instant. This place isn't a scam, but it isn't a money press built just for you either. it takes time. It takes a community. It takes effort. The people that make it work through the slow times because they love it anyway will reap rewards after they have become an overnight success over a year in the making.
I only have to interact on Steem
Last time for the people in the back. The most important thing you need is a community around you that helps and supports you. It's hard to build that just on Steem. Steem doesn't have any instant messaging. It's basically like having Pen Pals, and it's hard to make life long friendships with penpals. So, here's my suggestion. Join PALnet, join SteemSpeak, join whaleshares, and join as many of the Telegram, Discord, and Slack groups that you can and be active in them. That's how you make friends and that's how you'll start making progress on the site.
Best of luck! And hang in there!