Profit = Revenue minus expenses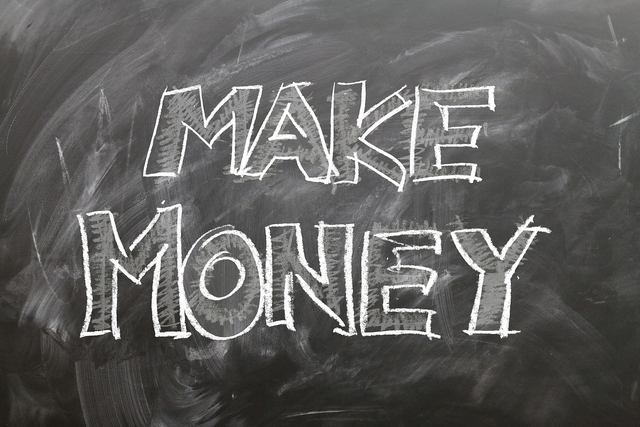 Well, the bear market is in full swing, and everything seems to be going to shit for the moment. It's probably not even done. Bitcoin could touch 1k before this is done meaning that the carnage isn't over yet, but that said people are still building here. In some ways it's a great time to build. It takes time to get things in place and moving, and hopefully by the time that you're ready to operate we'll be back in bull territory and you should be able to capitalize on that.
Profit isn't it's own thing
Profit is a derivative of two other things: revenue and expenses. There's nothing you can do to change profit directly. That's because it's made up of those other two things. You either have to raise revenue or lower expenses.
I still have to review buisness plans for competition I put out there. I got a little behind with the whole baby thing, but I just wanted to put this little reminder out there of what makes a business a good business. Good businesses are profitable. How do they get there? They control their expenses and they collect revenue.
If you're considering building a business on the Steem blockchain that's great. We need more of them. And as ways become available to have tokens on the chain either through side chains or through the blockchain itself there's a better and better chance people here will be able to aggregate funds and build great apps/dapps here.
My primary word of caution though is you have to figure out how to charge for a service that people want. I don't think it's a real business to have a stake and dole out rewards. As you can see that isn't a sustainable model especially when the prices go up and down. You need to have a service or product, collect revenue from that, and make sure you're spending less money than what's coming in.
Charge fairly
You have to do some market research to figure out what people are willing to pay. Charge too much and you won't get the sales. Charge too little and you won't have enough money for expansion. Try a range of prices and see what sticks. Ask your friends, family, and customers what they would pay or what they think it's worth before committing to a price.
Keep expenses down
When you're boot strapping a company it's best to keep costs down. Yes you could run off that super expensive brand new thing, but ask yourself if you can get something used that does 95% of the job at 30% of the cost if that's good enough. Try to keep your money burn rate down.
Minimal Viable Product
With physical products your goal has to be to ship something that's complete and finished. No one wants a physical product that barely works. Software is different. You need to get the simplest thing out the door that can start generating revenue and then make continuous improvements.
If Steem Monsters had waited until tournaments were done to release we'd have had zero revenue and a big burn for 8 months. That's a rough way to start a company, so you have figure out what is the shortest distance between you and revenue and get there as quickly as you can.
Don't lose faith
Crypto is for sure having a rough time, but if you want to catch the next bull market you have to be in a good position with a product to do that. So, strap in, eat some raman, put down the gold lunchbox, and get lean. When the bear market is over, your product is ready, and you're able to capture revenue then you'll have a big fat smile on your face.