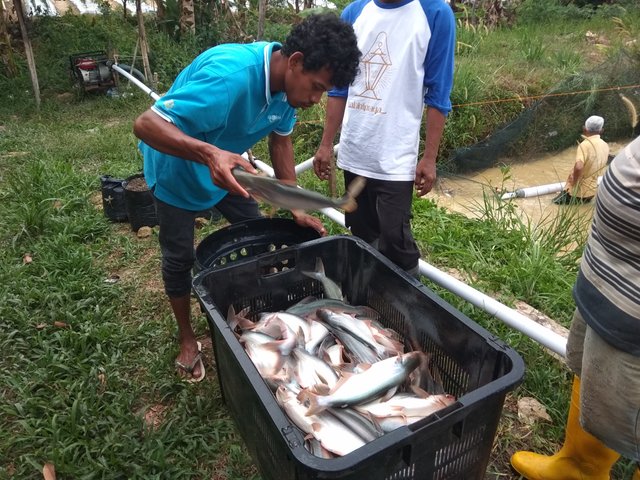 Hi my friends, today we will share some photos of harvesting Fatin fish which will be sold in national markets. Today we harvest Fatin fish at a price of 30,000.00 per 1 kilogram.
We have cared for this Fatin fish its age has reached more than 5 months. I harvest once every 5 months. and today we gained 500 kilograms more, so we just need to count the results.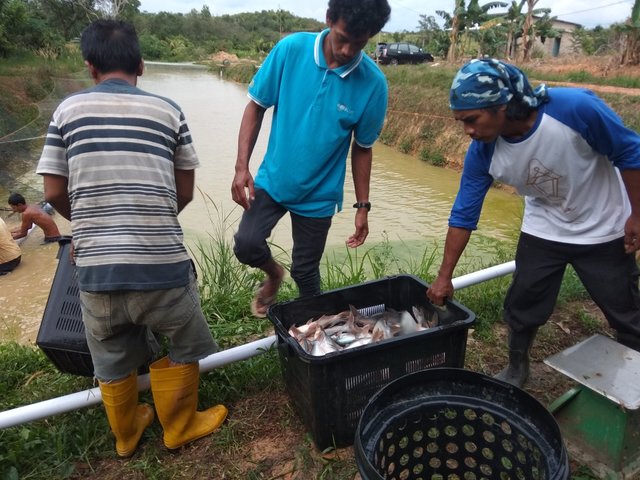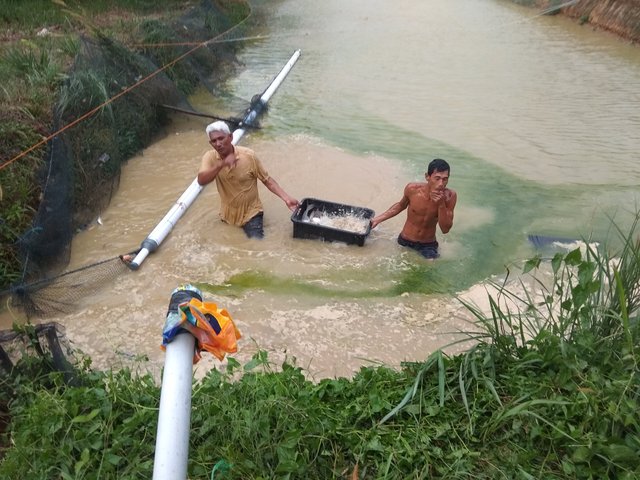 And this Fatin fish is given food one day of bait. with a pool area of ​​60 meters long and 15 meters wide. with a depth of up to 7 5 meters, with the water 1 meter 20 cm. we guard this Fatin fish pond, day and night which are not stolen by strangers. or lizards who hunt this fish, so we maintain them strictly. so that they will not get any losses later.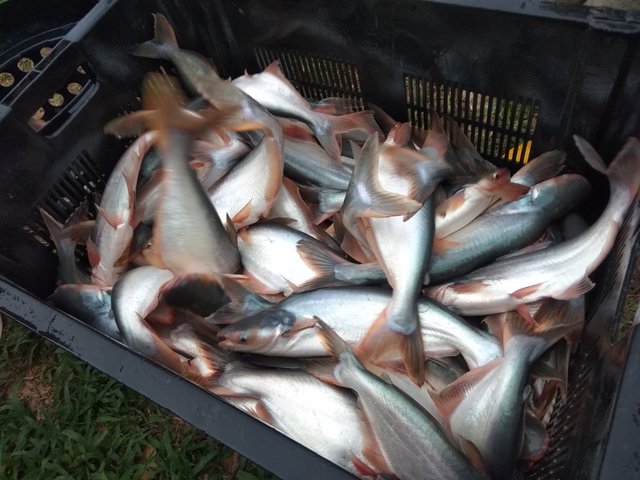 Title | Harvesting Fatin Fish | TTCamera | Nikon Taken By | @abiyamuda | , Batam center - Indonesia | Greetings @abiyamuda, thank you for visiting my blog.