STEEM DOLLAR Technical Analysis Update (SBD/USD): Bullish Pennant Formed on the Chart, Breakout is upon us, Target $7.0.
Analysis Summary:
Hi friend welcome to this TA update of SBD/USD.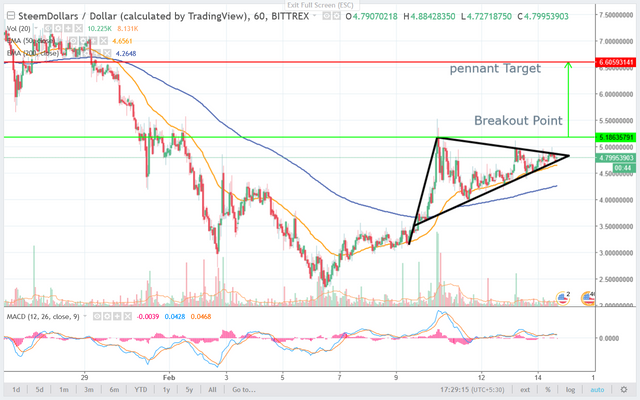 Looking at the hourly chart we can see that EMA50 is supporting SBD well nad checking any sharp fall. If you remember, in my last post I had given a target around $7.0 for the cup and handle pattern that i had drawn on the chart. That patter was already broken out but since then SBD has traded sideways.
But if will look that I have drawn a bullish pennant on the chart which SBD has formed during its sideways movement and the breakout period is nearing as well, I have drawn the breakout point in green line, that level can serve as an entry point and the target that we are getting by the shape of this pattern also suggests a target around $7.0, so I had drawn a target around $6.5 for booking some profits.
Let's have a look at the 4 hour chart to see how SBD is behaving there,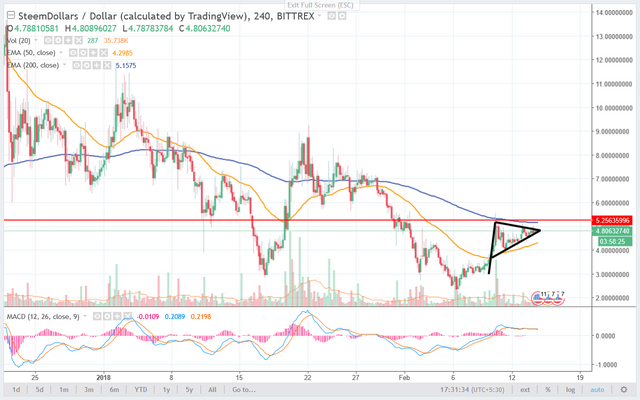 We can see that the 4 hour SBD chart the breakout point is near the EMA200 which tends to be a strong resistance so a breakout above that point supports an upward rally as well. However SBD can be expected to hold around a bit longer around this level before breaking above it.
That will all from me for the time being, I will keep you guys posted if there are some interesting developments in the chart.
Till then Good Bye and Best of luck to you People.
Patience is the key to success
The key to success when trading cryptocurrencies
When organizing your life (solving problems)
When trying to achieve happiness & wealth...
Patience and deep breathing is the key to attaining everything you want, good or bad, in this lifetime.
Namaste.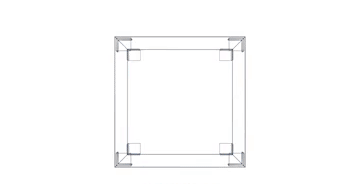 Legal Disclaimer: The Analysis posted here is personal view of author and not meant to be an investment advice. Nothing can be sure. any kind of analysis is predictions based on past moments
Please follow, upvote and resteem if you liked this post. and please let me know what your analysis says,