Suggestions on how we could improve Steem: Topic:Blacklists, blacklisting
-I have expounded on my previous ideas.
-I've also included ideas from other members (Thank you)
-Please feel free to share more suggestions on how we can improve Steem.
Topic:Blacklists, blacklisting
Past situation:
Before the creation of Hive, we had SteemCleaners. SteemCleaners however has left us and joined Hive. Steemcleaners was running various bots looking for "abuse" on the blockchain. When people were flagged for "abuse", those people were blacklisted. A flag was also put beside their name notifying other users of that blacklisting.
People were to be flagged for the following reasons:
-SPAM
-Plagiarism
-Scams
-Fraud
-Bid Bot Abuse
There were many issues with SteemCleaners.
SteemCleaners was blacklisting people for reasons other than the ones mentioned above. I will use myself as an example. I was blacklisted for voting a post or comment of someone who was blacklisted.

In most cases, people were not warned before being placed on a blacklist. For example, I was not warned.

People were guilty until proven innocent. In order to advocate for their innocence, they had to appeal in the SteemCleaners Discord. Some of the active staff in the SteemCleaners Discord were extremely rude to members. They were very abrupt, degrading, and culturally insensitive. The way people were being treated was appalling.

The appeal process itself was incredibly demeaning. A public apology on the user's Steem blog was required. That apology had specific elements which needed to be included or else the apology wouldn't be accepted. This was then followed by a "sentence" which required people to post original, interesting content for a certain number of consecutive days. Many of these sentences were excessively long (3 months or more of daily posts required). After that period everything would be reviewed, and a decision would be made as to whether or not the person would be pardoned and removed from the Blacklist. The moderators of SteemCleaners Discord had the power to determine what qualified as original, interesting content. I personally witnessed them telling a member that their content was not interesting enough. Very subjective.

Some of the blacklists published some of their stats on the blockchain. Others did not. There was a huge lack of transparency.

Some of the blacklists that were supposed to be used for a specific purpose, were in fact being used for other purposes. Nothing was disclosed about this to the public. Instead, people were led to believe that people who had been blacklisted had committed those crimes for which the blacklist was supposed to be used for instead of something else entirely. Public deception. Misuse of purpose.

The blacklists were created using Bots. The Bots incriminated innocent people. Obviously, there were flaws in how they were designed. However, the creators accepted no responsibility for the actions and consequences of the bots they created. They made statements like: "It's the bot's fault." "The bot made a mistake." There was a complete lack of accountability. If the actions of bots are responsible for harming people, then someone has to be held accountable. Someone is accountable.

People who were blacklisted who also had SBI credits, couldn't receive a full refund unless they were able to appeal their blacklisting. I read this in SBI's policies and procedures. My question is where were the withheld funds going? Also, was it the same case for other such investments? I only had SBI investments, so I was only aware of SBI's policies. There may have been more than this.

People on blacklists are automatically downvoted by bots every time they post. So, innocent people flagged by the bots were punished three different ways. By being blacklisted, by being publicly flagged, and also by receiving less revenue for anything they posted. In a system where people must prove their innocence, how is this fair? Where are the funds being collected going?
Members/witnesses involved with Blacklists that I know of (there are likely more):
themarkymark
Patrice
guiltyparties
anyx
The majority of people who have never been blacklisted have/had no idea what is happening with the blacklists. Until I was blacklisted, I was also under the impression that SteemCleaners and the blacklists were there for our protection and doing a great job. It was only when I was blacklisted that I began looking at what was happening. I began to see and understand that things were not quite as they appeared.
Moving Forward:
There is a lot of debate regarding the ethics of having blacklists and how to administer them. It's a very difficult topic. How do you keep things fair? How do you prevent people from abusing their power? How do you protect innocent people?
Here are some ideas:
Allow a customizable interface for each user. This interface would allow people to turn on/off various options. Options such as:
-Turning off media such as photos, video-links. Depending on how the user is connected, and where they are connecting from, this might help give users some protection against media rich spam.
-If there are blacklists, an opt-in and an opt-out for various blacklists. Opt-out would allow the user to view the content, opt-in would hide it. Having various lists would allow users to filter out some content and keep some.
-Allow users to control their feed. Does a user want to see only the accounts they are following? Or perhaps, a user may want to see a customized list of users? Or perhaps, they may want to see only new posts. Or perhaps they may want to see only the top posts. Or only posts on a particular topic. Allowing users to customize their feed would allow users to view only the posts they wish to see.
-Allow users to block members from their feed. They would not see these members in their feed. We could further it by allowing them to also block comments. We could allow them to filter that just for themselves, or perhaps also for anyone who visits their feed. Is it necessary to notify a user if they have been hidden from a feed? I think it just upsets people. I wonder if it is at all necessary.
FYI: Member and developer @leprechaun (https://www.steemfiles.com/) has expressed an interest on working on such an interface in cooperation with others. Please contact him for more information.
If blacklists are implemented:
-Transparency is necessary: It is far better to inform people than to leave them guessing.
-Full disclosure: Full reporting on all blacklists/blacklistings.
-Accountability: Who is responsible? Will those that are responsible listen? Are they receptive to adapt to the community's needs and wishes (a more decentralized approach).
-A warning system: A chance to be informed of the problem and to correct the problem.
-A more accessible appeal process: Preferably on the blockchain, so it is on record, can't be deleted, and can't be edited. I don't think it is fair to expect people to download and install a third-party program in order to appeal a blacklisting. What no one took in consideration, or perhaps it was known and purposefully done: Discord is blocked in some countries (UAE and mainland China). So blacklisting people from those countries and then expecting them to appeal via Discord puts them in a difficult situation (not everyone is an advanced user).
-Professional and courteous staff: Staff/leaders have a responsibility to lead by example.
-There cannot be a financial incentive for blacklisting people: (i.e. downvoting trail). It is unethical.
-Better coding of bots so that innocent people are not blacklisted: Being blacklisted unfairly is absolutely terrible for morale.
-No conflict of interest: For example: A developer/witness can't be running a bid bot and then be blacklisting people using other bid bots.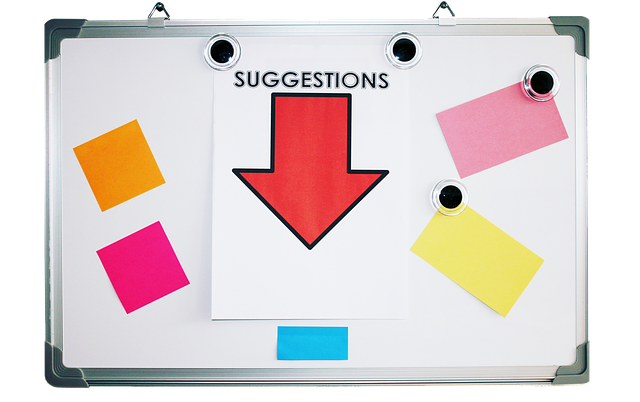 Image by bluebudgie from Pixabay