Improving the Steem Torch Experiment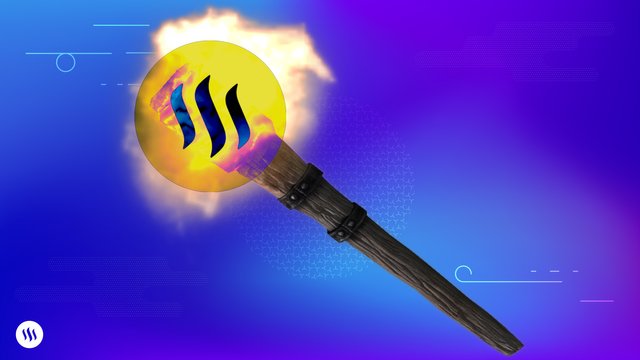 Today I participated in the Steem Torch experiment and now I totally get why the Bitcoin version was so effective. @geekgirl did a great job kicking off this experiment, but I think there are a few ways to make it even more effective.
TL;DR
Create a companion article on steemit.com (or your Steem UI of choice) when you pass the Torch. Bonus idea: take this opportunity to explain why you're participating and why you're sending it to the recipient.
Use some kind of thumbnail image with a torch in it so that everyone knows it's part of the Steem Torch experiment. Feel free to use the thumbnail image from this post, or make a better one!
Share the article on Twitter with the tags #steemtorch #steem @steemnetwork.
More Than a Memo
While the Steem Torch MVP certainly doesn't require anything more than the use of a Memo to communicate the passing of the Torch, the point of the experiment IMO is to not just raise awareness of Steem's capability to move money around, but to show off our amazing community. Not only can we transfer tokens in 3 seconds with zero fees (which enables micropayments BTW), but we also have a vibrant, diverse, and global community. In my opinion, the largest, most active, and most diverse blockchain community in the world.
The original Torch used the Lighting Network which according to this article in The Next Web, only completes transfers of funds over $5 half of the time. ALL Steem transfers, whether super-small, or super-large, complete every time and always in 3 seconds, with zero fees.
Twitter
As long as the Torch stays entirely in Memos, that isn't doing much for spreading awareness. At the very least I think people should be communicating their transfer of the Torch on Twitter, and why not supplement your tweet with a post on steemit.com like this one from @stackin. To make it easy to follow on twitter, use the hastags #steemtorch, #steem, and tag @steemnetwork so that that account can retweet the best posts. And feel free to @ me as well. I'm @andrarchy on Twitter too.
Steemit
What I especially like about @stackin's post is that he added a visual element which makes it easier to understand what's going on. Imagine if everyone who sent the Torch also created a companion post on steemit.com with the image of the Torch and posted that article to Twitter? What do you think that would do for Steem awareness?
App Idea
I feel like there's something more to the "Torch" concept that could be demonstrated through an app interface. I'd love to see a visualization of who has received the Torch, where they are located, and who they sent it to. This whole Torch thing is really just a new way of organizing people so that they can spread the word about a shared interest. It was originally the Lightning Network, then other projects followed suit, and now us. What it really demonstrates is that there is a community out there who is bound together by some common belief which enables them to trust one another to such a degree that they can act as a conduit for valuable tokens. But the "thing" is not the money, it's the shared belief. That's what it's really all about.
For us, maybe it's the belief in the disruptive potential of the Steem blockchain. But we have far more beliefs that we can share with the world. The right interface could enable any community to quickly and easily take advantage of this powerful new technique and provide them with an interface that helps them understand how effective their campaign is by organizing the information stored openly on the Steem blockchain.
@andrarchy
Head of Communications and Advocacy, Steemit