Some more thoughts on steemit.
It appears as if.. Steemit is now in the top 500 sites in the US and almost the top 1000 in the world?
I have a feeling those numbers are going to continue to surprise me as steemit becomes one of the most used websites in the world.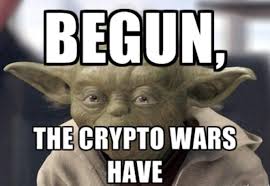 I'm not exactly sure which site is the #1 site I think it depends on what kind of metric you use, however it does appear as if the top 3 sites in general are Google, YouTube and Facebook.
I wonder.. Could steemit ever get up to the top 3? Some people believe it will be the most used site in the world in the future.. I think they might be right..
I have a few issues I recently discovered with the platform, but.. Seriously.. I think even a major scandal might be too late to stop this avalanche from rolling down the hill. Seems to be very positive news for anyone who believes in or invests in the platform.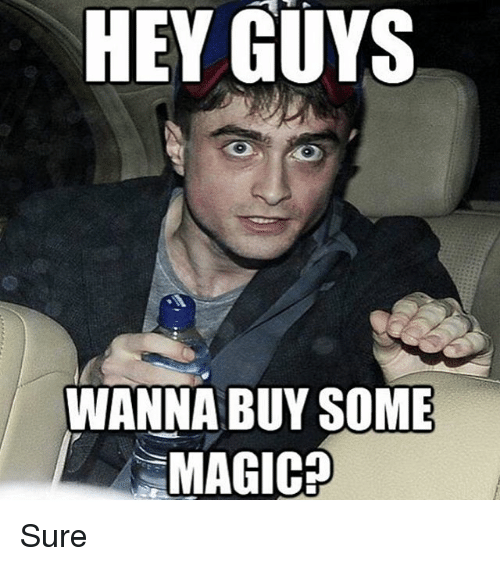 Will any of the rewardpool rape or disproportionate earnings or concerning statements from high levels be strong enough to stop this locomotive? I have my doubts.. Though.. Very little surprises me these days.. For example.. If aliens landed tomorrow it wouldn't surprise me that much! Heh.
So.. In essence.. I really do sort of see this growing much more. It's still in beta, most people don't even know about it yet. I'm sure there are already.. Probably thousands of disgruntled people who tried steemit and it didn't work for them for whatever reason.. But last I checked steemit has basically tripled in total users and more than tripled the active daily and weekly users from 7 months ago.
If it continues to grow like that, while still remaining in beta.. Just imagine what will happen when it's officially released and the SMT's as well.. I think in time as steemit grows and grows and grows almost like a virus, many of those people who tried before and who were disgruntled will eventually come back. Especially if Facebook and YouTube start drying up. Which I hope happens. Heh.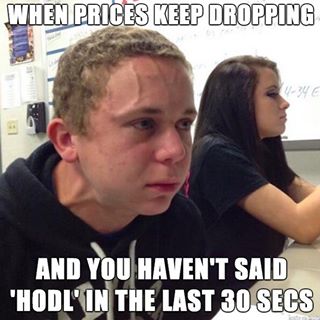 The price flucuation lately has been very interesting to watch.. Though.. I have to say I'm not that concerned about it going down the times it has.. I think longterm it's going to go up. I have to wonder just what could stop this at this point.. What kind of major fuck up could stop this.. Cause it seems like it has a life of it's own now.
Even if it crashed and lots of major people soldout, what's to stop a new group from coming in and continuing to use it and them raising the value back up again?? I mean.. It's almost like if the big fish go, a vacuum will be created a new big fish will form. It's truly fascinating.. It's like a frankenstien kinda.. Lol..
And I mean that in the most positive and respectful way possible despite the few complaints I have about the whole deal.
I wouldn't still be here if I didn't believe in this place and I sorta feel like the community here is so strong that even if the value of steemit went to near zero that people would continue posting here just to avoid shitty platforms like Facebook that are corrupt and censored. I think steemit is going to have a loyal and significant userbase until some other social media platform comes along and does it significantly better.
Okay anyways.. I don't wanna make this too long.. But those are some thoughts I've been having.. I don't know much about crypto or anything, but I have a feeling steemit is gonna keep growing for a while! It's a fascinating time to be here and sort of watch it unfold and be a part of the community. Will also be fascinating to see where it ends up in the future!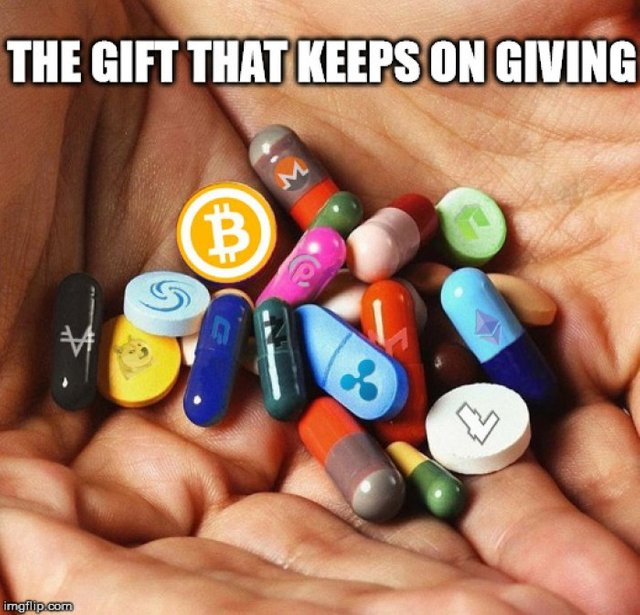 (There should be a steem icon for one of those pills! Heh.)
Also.. I can't respond to or upvote as many as I'd usually like.. It's getting hard to keep up and I need to use my votes more wisely especially as I have a contest coming up where I want to be full power for.. So if I missed a message of yours or didn't upvote.. Sorry. I try to pay as much attention and respond to as much of the meaningful stuff as I can.. And I also try to post numerous times a day, so it really can add up. Apologies if I miss you, you can always try to send another message and try to remind me if I don't respond to something you think I should have responded to.
And finally.. The contest I've been planning should be somewhat soon now as it looks like I've found an artist who can draw the picture I wanted for it up for me. :)
I am still open to having more judges participate if you would like to be a judge let me know.
Though we do have enough. I have at least two good judges confirmed and two more who I think want to do it, they just haven't 100% for sure confirmed it yet. But.. Even just two is enough.. So.. We're good!
Alrighty then.. I think that's it for now.. Expect the contest.. Probably within a week. The artist told me they could do it in a couple days, but I want them to take their time.. So.. Who knows.. But it might be even within a couple days!
Keep your eyes open if you wanna participate, the grand prize I plan on being 150 steem. And it's gonna be a whole buncha different stuff, from memes to poetry to photography and much more.