A New Revolutionary Blockchain Game On Steem In The Making?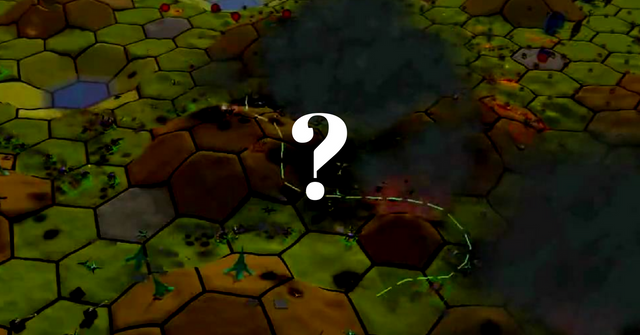 NB: Image is NOT from the game. The game uses 2,5d Hexes
I recently started hearing rumors about some people planning some amazing projects on Steem. Amongst these projects were a blockchain based game. Recently there has been a lot of Cryptokitties clones coming out, as well as other type of games that have almost zero playability or fun. They are just transaction based games where you have to put in more money and hope that someone else is willing to buy the items for more than you purchased them for.
Then I talked to @tibra. Let me first tell you this guy is obviously not your average person. I only understand half of what he says, but when he tries his best to explain things common people can understand, you really understand how great this game could end up becoming. When I saw that there are other well known brilliant steemians on board I got even more excited.
The Game
The game is still in the idea-phase. But it sounds to me like they have a solution to most of the problems and that the real challenge is enough time and developers.
Keep in mind nothing is written in stone yet, but these are some possible features
Using Steem blockchain
2,5d hex grid mmorpg
Unlimited game world size
PvP
Rescources, crafting, mining, owning, renting/renting out
Buy sell trading markets
Randomly generated item drops
Monsters/animals/NCP's
Delegations
So, yeah, their ambition is basically to create my dream game. After I finished Baldurs Gate way back I have restlessy tried to recreate the emotions that game gave me. But almost no games could gap the empthy hole. Even to this day I come back to baldurs gate every now and then, and the game has truly become a part of my life. Another game that I played too much in my teens was Diablo 2. The fast phase, the random loot, the ability to spec your items. It was just too much fun.
I have come to the conclusion that perhaps I'm not looking for a new Baldurs Gate. Because, to be honest, there are games out there that I've played that are almost as good as BG, but which did not leave me with much emotions.
Perhaps I'm looking for a new way of gaming. As an adult, I realize that life has an ending and I don't want to waste it. I have a child, and I need to make money. I need to stay focused and on the ball. To pay for a game and then spend time playing and even spending more money to get ahead in the game - giving the game A LOT of my time, and receiving nothing in exchange for my time in return - does simply not leave me with a good feeling anymore.
What if I could invest in a game...play it, make good decisions, adapt, have fun AND make money? Now that would leave me with a much better feeling. Is not your time and effort worth something no matter what you do? This is what blockchain gaming will solve.
And taking this sneak preview of this unnamed game it sounds like they have found the correct recipe for blockchain gaming right now. They are not insanely ambitious like @parsec-frontiers or too generic like cryptokitties. But I think they are exactly on the ball here. Functionality, playabilitiy, scaleability. I think they are focusing on the right things.
The team has twelve members at the moment and is growing. Always looking for front end developers to make things look more awesome. Contact @tibra!
Here is @tibra's thoughts on the subject from a recent post of his
https://steemit.com/game/@tibra/practical-thinking-simple-network-game-design-on-a-grid-life-in-the-openworld-word-count-2-500-10-pages-or-revised-2018-6-22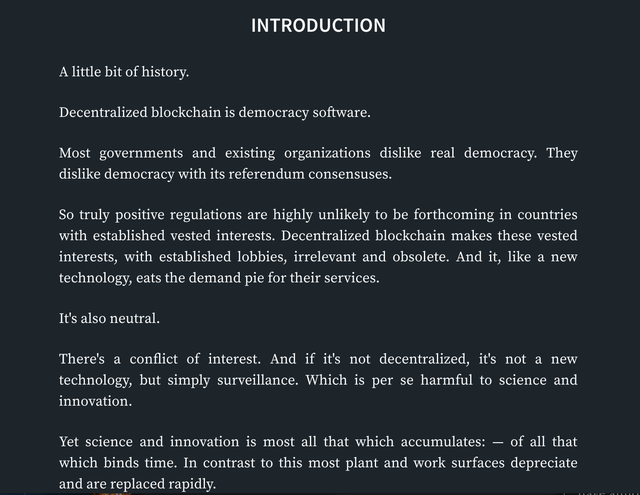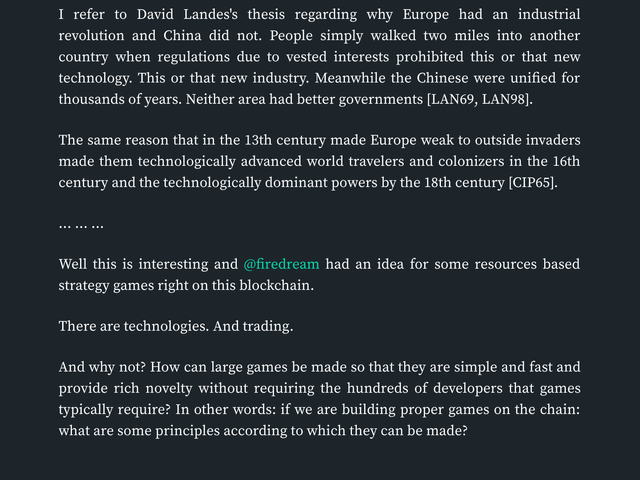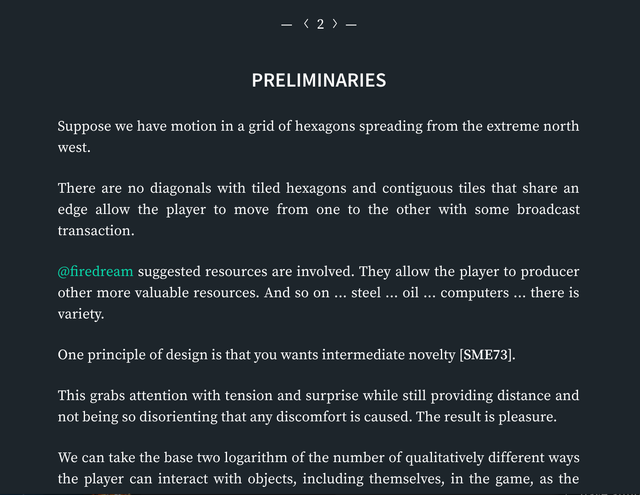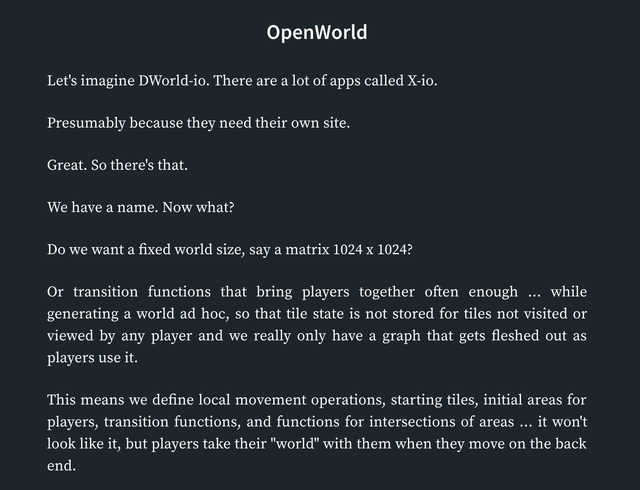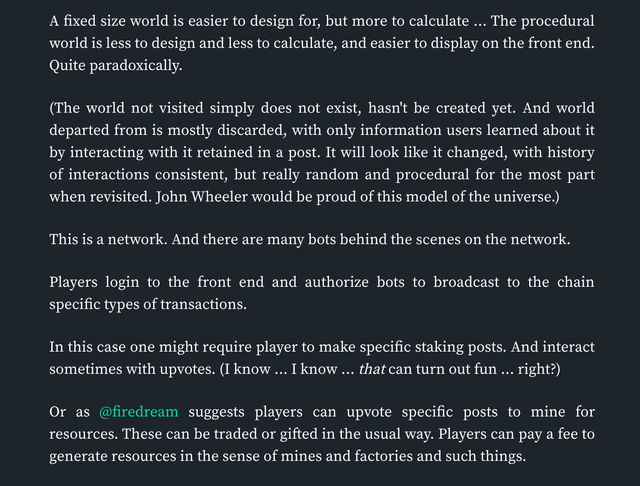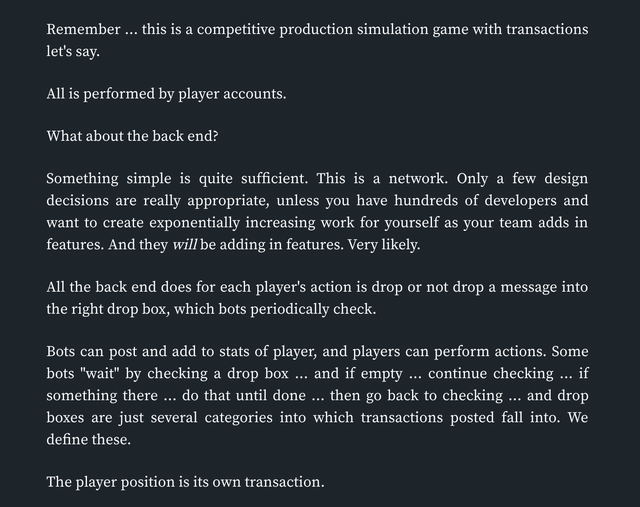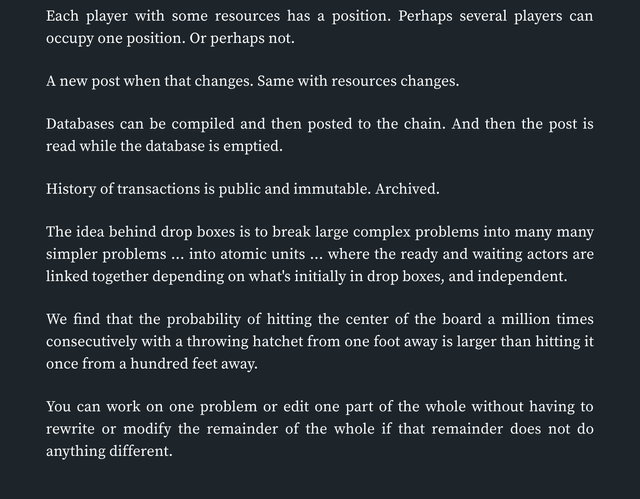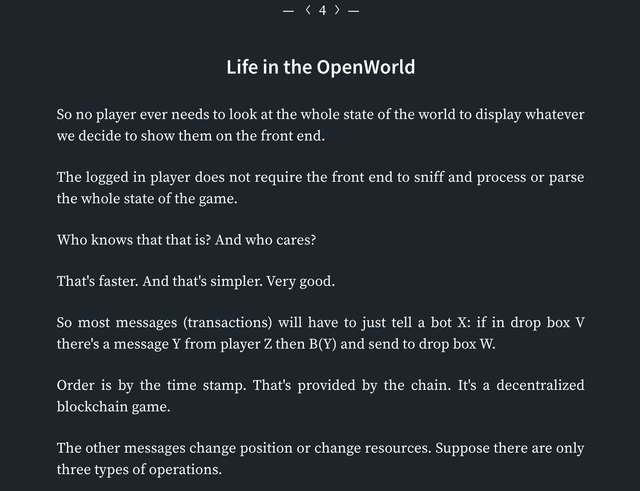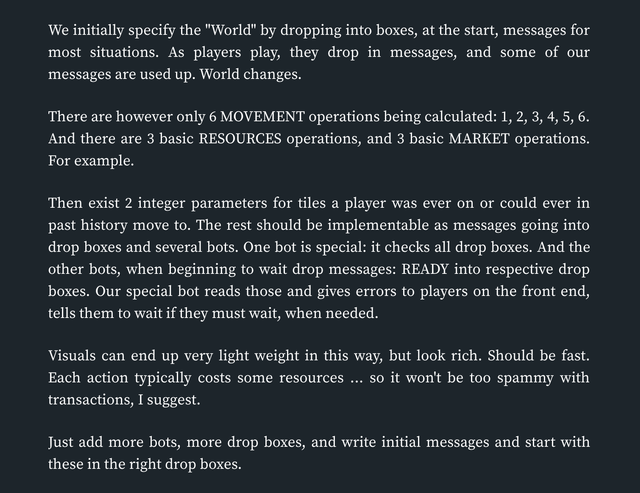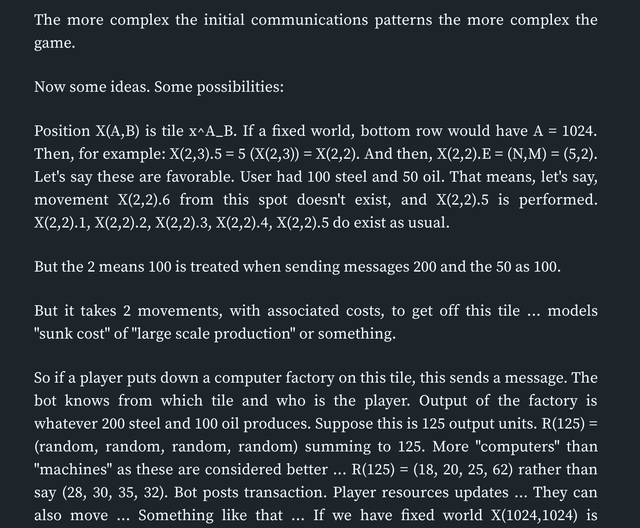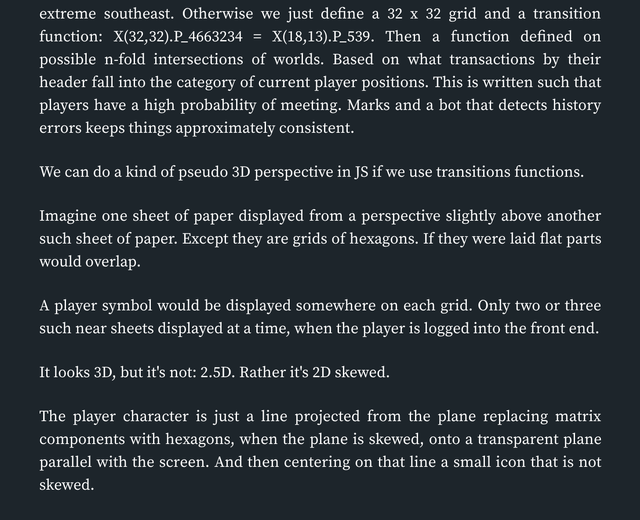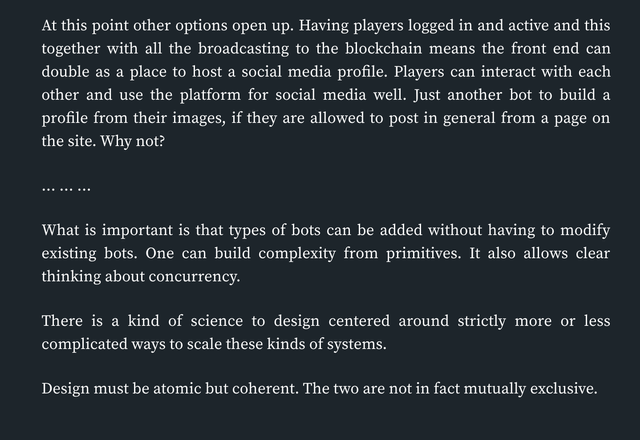 Blockgames is a blog run by a cryptogaming enthusiast and investor. I will explore games, follow development and I have a tight connection to many of the games I'm writing about. Follow @blockgames for info on games, development and investing opportunities. Disclaimer: This is not investing advice, and for 100% transparency I am personally invested in @steemmonsters, @parsec-frontiers and @decentraland