Predicting the Future of STEEM and TRON
So the Tron Foundation has apparently bought partnered Steemit and the news has created a bit of a stir amongst the community. The STEEM token price has jumped and while many might start calling "To Da Moon" there is still a lot of confusion and uncertainty amongst regular Steemians as they try and figure out what all this means. Is it a good thing, or a bad thing? Well it's just a thing, but it sure is interesting and I am trying to look at it objectively to make my own assessment. Here it is…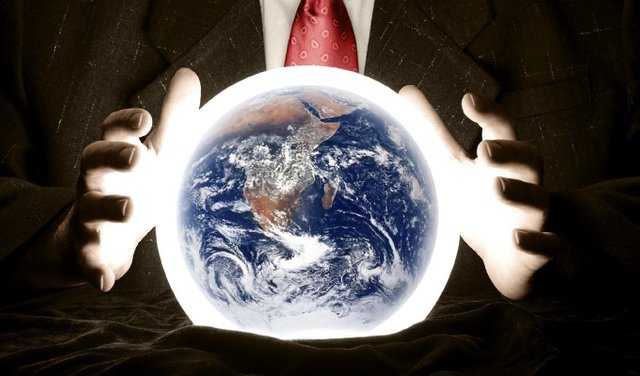 Source
STEEM Witnesses and Influencers
These groups are key players to watch. We have a relatively centralised power structure with the Top 20 Witnesses on STEEM and those witnesses potentially will have no power or influence on the TRON blockchain. We might see some key influencers getting paid off by the Tron Foundation (or we might not "see" it if you know what I mean) but generally I'd say that it is NOT in the interests of STEEM Witnesses to go along with the move to TRON. Even if some (or many) of the Top 20 do get swayed, there are plenty of reserve witnesses who might play the "die hard loyalist" role and try to keep the original STEEM blockchain alive as others move to TRON.
---
Two Blockchains means Two Tokens
For Tron to host Steemit.com it will need to create a new token on the Tron Blockchain. I would be very surprised if this isn't done via a snapshot of token balances on the original STEEM blockchain, followed by an airdrop of new TRON STEEM tokens in proportion. This basically means that we are probably looking at a kind of Fork that is not too dissimilar to the Bitcoin – Bitcoin Cash Fork we saw in recent years. I suspect that the market knows this and it might be the reason why the STEEM price is pumping as crypto tokens often pump before snapshots of token balances for forks are taken because it means "Free Coins".
---
Exchanges and Naming Rights
With two tokens there is likely to be a bit of a battle playing out as to who gets to call themselves STEEM. Just like when Bitcoin forked, arguments are still raging about which one is the "True Bitcoin" and there will probably be two vocal and vitriolic camps. Where this is most important is with the exchange listings. Risk averse exchanges are likely to suspend deposits and withdrawals for STEEM as soon as they catch wind of what's going on. Others might pick sides and use different codes until consensus is reached – which might not happen for years down the road if the Bitcoin Forking experience is anything to go by.
---
Steemit.com Front End
For regular non-technical and non-enthusiast users of steemit.com I doubt they will initially notice much difference post-fork. I'd expect the Tron and Steemit developers to do all the work under the covers to cut Steemit.com over to use the new Tron based token and depending on how close the old STEEM token balances Snapshot is taken to the steemit.com Cut-Over to the TRON token the user balances should be pretty much the same. The Tron gambit is potentially about capturing all those minnow and redfish users with low balances that are still using steemit.com because if they succeed they can kick-start STEEM on TRON with a strong network effect.
---
Ninja Mine and Forking out the Steemit Stake
Steemit do control a very large stake of STEEM so they are potentially able to use that stake to elect compliant witnesses and/or cause trouble on the original STEEM blockchain. As a result I expect that the threat to fork out the Steemit stake will be realised on the original STEEM blockchain to protect it from such disruption. The "die hard loyalist" witnesses of STEEM will need to do this to make sure that they cannot be ousted and killed off by the new Tron Foundation / Steemit partnership.
---
Developers and DApps of STEEM
Each project and developer group will need to decide which blockchain they are going to support, or whether they are going to try and support both. Obviously it will be a lot of work to support both so I think it will be rare. In the long run, the developer resources of Tron Foundation and Steemit are probably going to run deeper than the community developers so the original STEEM blockchain might struggle to keep pace with developments in the crypto technology space going forward. This might become an issue years down the track, but in the short term the original STEEM blockchain protocol still works and can remain competitive.
---
The Future of SMTs
Even with a blockchain fork, I still think that it's possible that SMTs will see the light of day on both blockchains. This is mainly due to the fact that SMTs are already well progressed, are in testing and are open-sourced. Therefore theoretically (even without Steemit) it should be possible for community based developers to take up the challenge and deliver SMTs on the original STEEM blockchain if they can come together. It might end up being a bit of a race to see who can launch SMTs first.
---
My Personal Advise
Its common advice in crypto, but especially important at times like these – don't hold any STEEM related tokens on exchanges while this is playing out. If you want to try and power down and get out then sell your tokens as soon as they hit the exchange. If you want to HODL through the fork then make sure you have your keys backed up and safe so that you can own tokens on both blockchains. The concept of Steem does have a future and is still a valuable proposition, regardless of which blockchain it runs on so keep blogging, keep your friends and followers close and keep your chin up. It will be hard but try not to fall victim to the vitriol of Crypto Tribalism if you can help it.
Good Luck to all Steemians
---