Publish0x Another Blogging Platform like Steemit or Just a Faucet? | My Views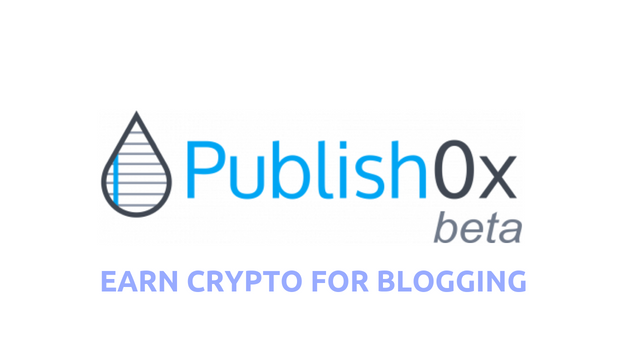 We are in a blockchain era, there's no denying of that. Many companies are working towards various solutions to make internet technologies, decentralized. cryptocurrencies of course go hand in hand.
When I first started educating people about steemit, the response used to be negative. It's a human behavior until we don't understand something, we deny the possibility as well.
I don't need to explain anyone, what STEEM is. As most of us are already aware of this wonderful platform. Recently I got a chance to explore a new content aggregator with blockchain to make people earn cryptocurrencies by not only publishing the content but by reading them as well.
Before starting to reveal my findings on Publish0x platform, I want to explain that according to me, there are or can be many ways for content creation and aggregation based on blockchain. Steemit is not only one of them but also a major player in content-based blockchain platforms.
It is clearly mentioned on Publish0x that there is no point of holding crypto in the wallet as there is no network influence, no downvotes, both reader & writers can earn crypto via tipping. The tipping comes from their reward pool, at the end of every article/content there's a slider to control how much would like to keep with yourself and how much you want to reward the author.


Voting Slider from Publish0x
There's a catch though, According to them and what is mentioned when you signup, They can delete your content or take rewards away from your wallet without any notifications.
Although, If you visit their website Publish0x.com and try to read some content. especially in new, you would find people uploading gradient or texture images just to receive tips. Since there's no downvote to discourage this kind of behavior on the network, this is something taking trend on the website but according to them, it's in beta phase right now.
Now, this raises a question, is this truly on blockchain?
Because if it is on blockchain platform, there's no way anyone can remove the funds from your wallet or delete your content.
More like Faucet?
According to me, Publish0x is a new kind of faucet which rewards users for reading and writing content. There's even a time gap for 10mins between each tip that you make along with around 10 tips a day. I have also checked that you can tip the same person on the same content after 24 hours. This method is more like a faucet to set a budget allocated for daily usage.
Just like a faucet, they also have an affiliate program which is mentioned as an ambassador program, which is designed to provide you with benefits, when someone joins the platform with your ambassador link.
Cryptos you can Earn with Publish0x
They have an Etherum token bounty0x which is the major currency for that platform. Apart from this, you also get some Hydro which is again an ether token. There are no block rewards, period.
Comparing Publish0x with Steemit is not possible in any way. Steemit is not a faucet, it's more of a community-driven social media, content platform. It has block rewards, it has a system where spammers are discouraged, more importantly, quality content creators are always encouraged.
Having said all that, There are many people like using faucets to earn some extra and there is nothing wrong with that. If you guys are interested in joining Publish0x platform, you can visit: Publish0x.com
In the end, Everyone tries to understand things according to their own perspective. I would love to know what you guys think of this platform.
Disclaimer: Everything mentioned above is based on my own research and opinion, should not be considered as investment advice. I encourage everyone to do their own research before investing in any cryptocurrency or ICO