STEEM price / Whats Next - STEEM/BTC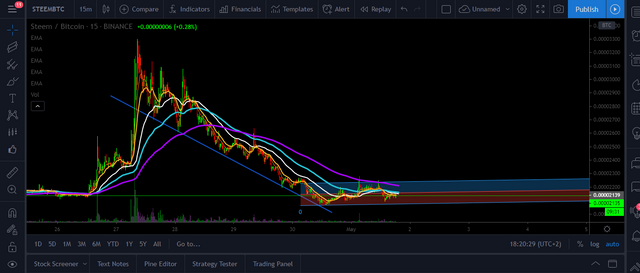 Hi Steemians!
STEEM is currently back at around 2130 satoshis after a pretty bullish move that pushed the price towards 3290 satoshis.
The channel on the image is where I am going to put my focus on to accumulate more in this phase.
To me, the ideal thing that could happen, right before the Bitcoin halving event in a couple weeks! I just bought 3500 STEEM more!