Everyone is having problems with Poloniex, but what do I care?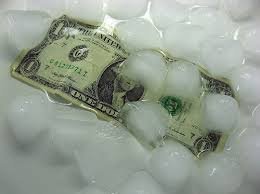 Everyone is worried about the steem and sbd transfers on poloniex that have been frozen now for days, yet more and more people keep falling into this trap.
What exactly is going on?  They haven't been honest with the customers, and continuing to allow people to fall into this trap is borderline fraudulent.  Many people are afraid it's turning into mtgox2.0 but I'm not so sure.  Maybe we just need to spread the volume to different places and let them catch up from being overwhelmed.
My recommendation:
Bittrex is fairly quick and very reliable.  The transaction price is a bit higher than polo, but well worth the cost.
Blocktrades if WICKED easy to use and very fast!  The fee is even higher however.  Everyone who is new to exchanging currency online should use this option if they are worried about making mistakes.
But what do I care?
I don't even have enough to cash out!  It was funny once to joke like I did here, but now I want to make money and power up.  When the day comes to use the exchange I want something reliable.  Additionally the steemit community shouldn't have to suffer from bad business practice of an external exchange.
Bottom line:
Do not use poloniex right now.  Let it fix the problems they have, it's not worth the risk!