Meme competition in Commun. Steemit x Tron Foundation.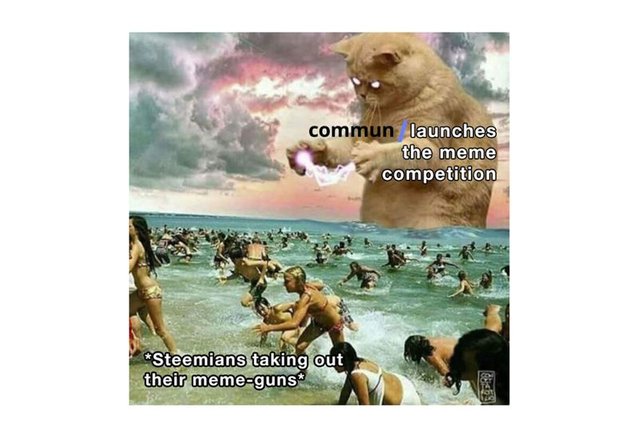 The news about Steemit being purchased by Tron Foundation was quite an ironic surprise.
We all will be looking forward to seeing what a "new era of decentralized social networking" is gonna bring us, as Justin Sun has proclaimed.
We in Commun don't need to wait, and that's for sure. We've already designed and created what Steemit had been promised for so long - decentralized self-governed communities.
We have our own vision of the decentralized internet of the future, and we will continue to be true to the main principle of decentralization: the community owns its destiny!
As a part of that journey, we have set up the Steemit community on Commun that responds to the expectations of Steemians more than Steemit itself. Come and try it - https://commun.com/steemit!
Steemit community is governed by leaders from its own members and are there for u to discuss Steemit-related topics, monetizing your talks. Not just a regular "feed" with posts, but a real and warm community!
However, why be so serious all the time? Let's have some fun!
We in Commun launch a meme competition!
Explore your creativity, try ur skills, create the best memes on Steemit&Tron « marriage », and get rewards in Steemit Points!
The memes with the most upvotes in 3 days will be rewarded additionally. The decision to be taken by members of the Steemit community via upvoting:
Post your memes in the Steemit community on Commun, and vote for those that u like.
On Wednesday, at 8 am PST, we'll reward the Top 5 memers, according to the votes of Steemit community members.
You can post as many memes as you like, but only 1 meme per 1 person can be rewarded.
Easy as it is! The Top 5 memers will get rewards in 50K Steemit Points each!
Let the best memer win!
More:
https://commun.com/steemit/@commun.official/1581948669?invite=cmn1gwambkqf