What is happening with Price of Steem? 🤔
Steem has just made it's biggest intra-day gains of 2020, and is now back at top 40 coins on CoinGecko.com!

215% in 24 hours and the numbers keep going? Whats happening here!
Even the daily chart looks insane, talk about a hockey stick growth!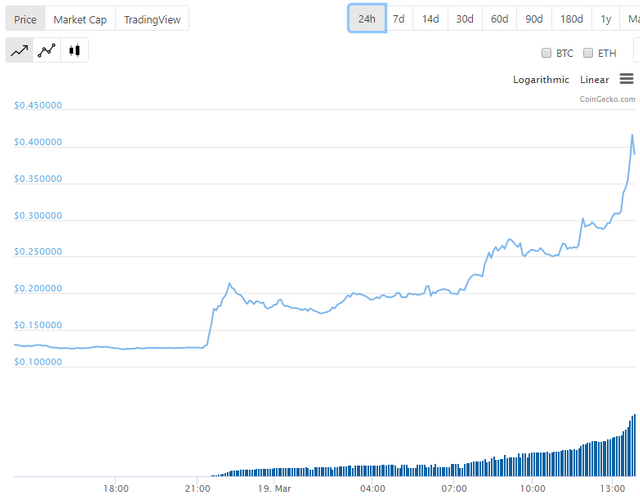 Are people buying Steem in anticipation of the Hive Chain Split?
Are you selling your Steem?
We wanna know your thoughts!