Winning Back my Trust Isn't Easy
Earlier today at 4pm EST, CZ promised to power down his Steem and we celebrated on the Palnet discord. This is crazy, shouldn't we want him to power up, SPUD right? Here is a link to his tweet https://twitter.com/cz_binance/status/1236396874690695173?s=20
Ciara Sun: Head of Global Business and Markets, Vice President @ Huobi
Also just announced Huobi is powering down too.
https://twitter.com/CiaraHuobi/status/1236507470895427585?s=20
This is just a start, losing my trust is easy, winning it back will be much more difficult. What they did, I mean the emergency power up to vote to help stop evil hackers from taking over Steem was all in good faith right? Voting in witness bots to hard-fork the chain in help of its new saviour Justin Sun of Steemit Inc. was a rushed decision. Both Ciara Sun and CZ claim their exchanges were unaware of what was going on, they don't understand Steem. I am calling BS on them, these are massive companies that specialize in blockchain securities, claiming ignorance is awfully convenient.
They Were in on It Until they Realized 'It' wasn't going to Happen

You're not fooling this cat! I honestly don't believe that they can be so ignorant of a coin listed on their exchange. Shouldn't they do the due diligence and at least read the whitepaper and follow major updates? Thinking we can change a power-down to 1 to 3 days is nonsense, anything less than a week is open to abuse. I'd personally like a 60-day power-down, 91 days is a little long.
I'm not getting out my pitchfork, progress is being made. Justin Sun said he'd like a weekly dialogue but that's unlikely to happen as we are hearing rumours that Mr. Sun is already having buyers remorse. Besides I'm not sure if anyone normal wants to listen to those boring weekly "meetings."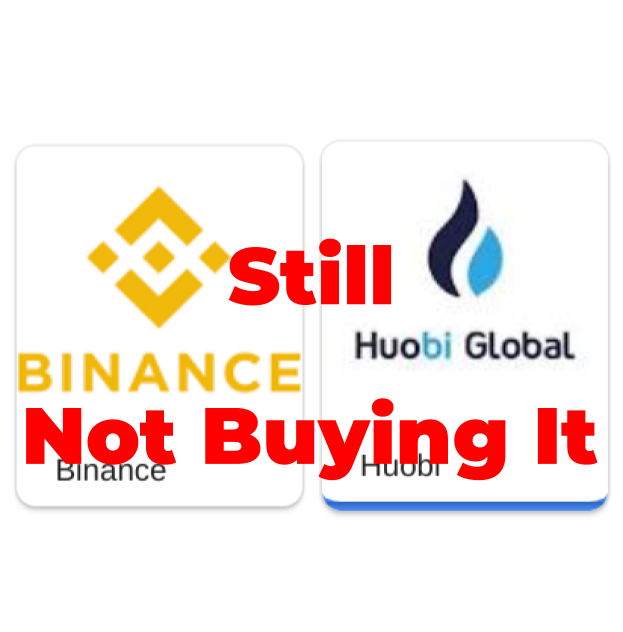 Time to use another exchange until my trust returns. Let's use this community momentum to get listed on some other exchanges! Turn the defence into an offence.