ALL THE PUPPETS PUT UP THE PRICE FEED
PUPPET PRICE FEED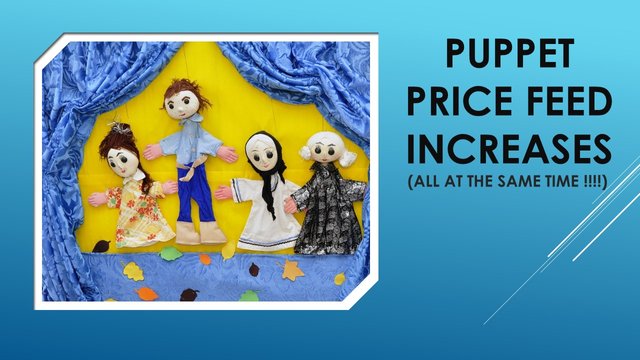 I just happened to have noticed that the sock puppet witnesses have all put up their price feed!
It's a good thing, it's important to have uniformity where possible across the block producers!
And it is also good to see the price of Steem increasing (albeit I suspect it is temporary and artificial given the current status, but let's see, I would love to be wrong on that score)
ALL AT THE VERY SAME TIME
You already knew one entity is behind the 20 "sock puppet" witnesses and that this is against a principle of decentralized governance. You already suspected they are run uniformly and could be a single point of failure.
I am certain the Price Feed increased simultaneously, I saw this on SteemD and SteemPeak; giving further credence to the argument that all 20 "sock puppet witnesses" are all managed by one person/entity and potentially all in one physical environment.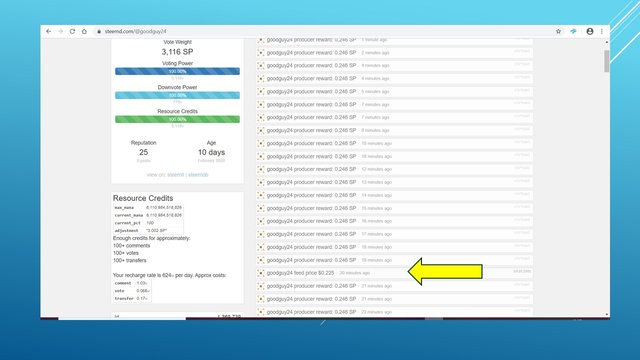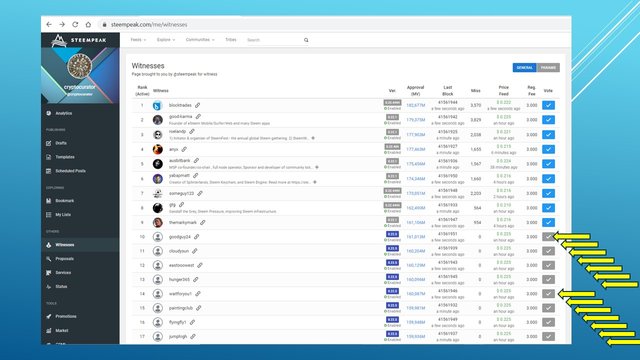 I'd love to hear from a technical person, on the vulnerability it presents if we were to have all Top 20 Witness Block Producers being produced from one physical environment?
I appreciate at the minute there are certainly 9 independent block producers in the Top 10 as illustrated in the image above. I hope everyone is making best use of their Witness Votes.
---
---
---
Recent connected posts on :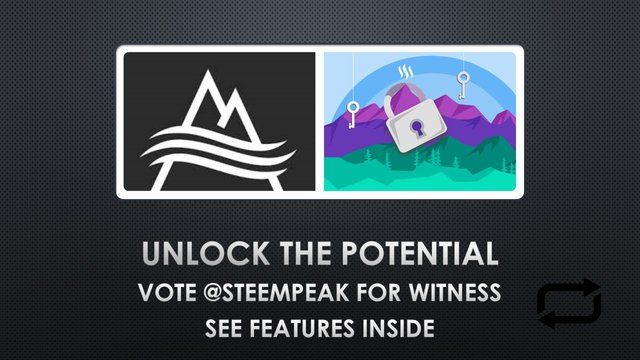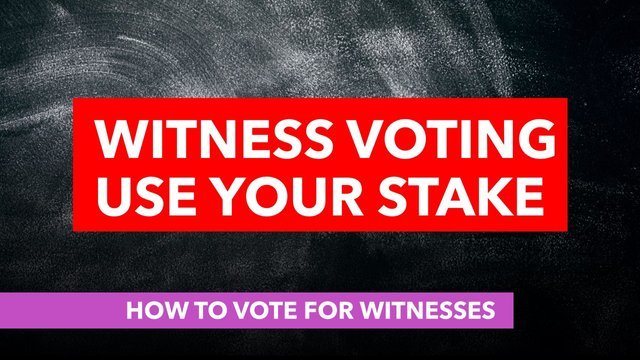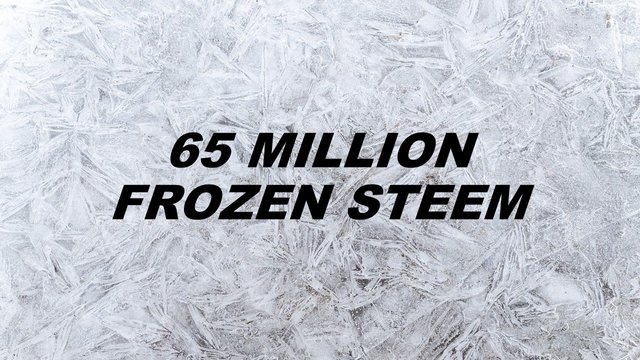 Image Source: Title Image: Pixabay No Attribution Required