My Thoughts on the Tron's Acquisition of Steemit
So many of you Steemians probably have heard of the big news of Justin Sun acquisition of Steemit Inc stakes from Ned Scott. The initial announcement is skimped on details, leading to various speculations. Hence, many were waiting for more details through the AMA session with Justin and Ned. I did not watch it live, but have gone through the recorded version on YouTube. In this article, I will be listing the questions that were answered and some of my thoughts at the end.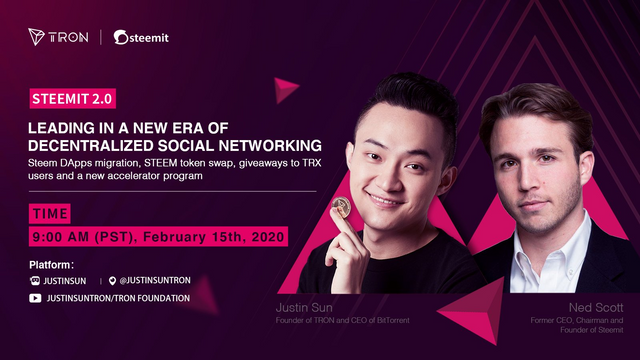 ---
Summary of Answers in the AMA
First of all, it is a pity that close to half of the AMA was Justin and Ned sharing their own stories. They should have spent more time answering questions from the community instead. Nevertheless, I picked up the questions that were answered during the AMA and will share my thoughts on what each of them implies.
FYI, I provided the YouTube link to each of the question for your viewing convenience :)
Q: For investors, what will be the price (merge/marriage?) look like in Tron for STEEM holders?
A: Justin said that there will be no immediate token swap. There might be plans for how Steem blockchain can leverage on the smart contracts functionality of Tron and possibly other integration, but it will be business as usual for Steem for now.
Q: We poured our hearts into the Steem blockchain, are you going to take it away from us?
A: Justin reassures that this will be a win-win situation for both Steem and Tron. He believes the price appreciation on both STEEM and TRX is a good sign. Tron has the resources and user traffic that can benefit Steem in the next 2 years.
Q: Are you going to pump my bags in 2020, Justin?
A: Justin says that he is bullish on cryptos in 2020 and 2021.
After this question, Ned and Justin began talking about their own life stories again. But during this exchange, Justin once again reiterated that Steemit will run independently with more collaboration between the Tron and Steem communities. More resources can be deployed to support Steemit. Justin also said that he will respect the opinions from the community before making any changes to Steem.
Q: Justin, will be using your stake to vote for content or witnesses?
A: Justin says that he has no plan to change the existing governance structure and team. He is more focused on creating more products and collaboration between Steem and Tron. He basically will not use his stake yet.
Q: Are you going to join SteemFest this year?
A: Justin says he will love to join if the situation on COVID-19 settles down and if SteemFest is not held in Asia.
Q: What is the giveaway for TRX users?
A: Justin says he will find a way to reward TRX users. However, with Steemit in the Tron ecosystem,it has already brought value to TRX holders. He also encourage Tron users to try out Steemit and Steemians to try out Tron products.
At this point, Justin's laptop is only left with 10% battery, so he just want to take 1 or 2 more questions. He took the opportunity to say the Steem community is the reason he got into this collaboration.
Q: What will happen to SMTs?
A: Justin says that SMTs will be released since it is almost ready and he does not want to waste the effort in developing it. He also mentioned this new feature/product that will be released next week. Next he talked about having a separate program to onboard dApps on Steem to Tron. Finally, he says Steemit team will stay intact.
---
My Thoughts
In the initial announcement,there were a few things that were mentioned:
Steem dApps Migration
Steem token swap
Giveaways to TRX holders
New accelerator program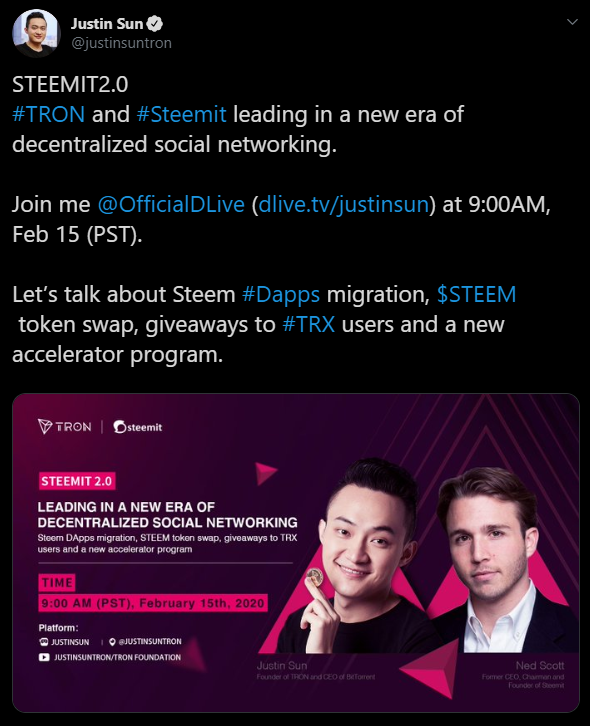 Source
However, the AMA ended up not covering those in depth. First, Justin only briefly talked about there will be plan to onboard Steem dApps to Tron but did not give any specific details. Next, there were talks about a token swap which implied that STEEM could exist on the Tron blockchain as a TRC10/20 token. But this was dismissed during the AMA as Justin said that there will be no immediate token swap. Finally, there was also no concrete plans given about the giveaways to TRX holders and the accelerator program.
Despite all these, the main takeaway from this AMA is that Steem and Tron will operate independently, at least for now. Justin mentioned that he has no immediate plans to use his acquired STEEM stake to change anything on the Steem community. He also mentioned that SMT development and deployment will continue. Overall, this means that it will likely be business as usual for Steemians, for now.
Some questions I have is that why aren't the current management team from STINC involved in the AMA? What is this new product/service that Justin was talking about to be released next week? Any concrete roadmaps/plans for this "collaboration" between Tron and Steemit?
The AMA ended up leaving more questions than answers. I think all these will be answered over time. In terms of STEEM price, I think it will continue to pump in the short term (within the next 6 months) as Justin is simply a master of generating hype. He bought his new toy and he is sure to create some hype around it. Furthermore, with Tron pouring in resources, there could be faster product delivery and less selling of STEEM by STINC.
However, in the medium to long term (6 months and beyond), I worry for a split within the community. Justin is a rather controversial character. Views on him are quite polarized. Personally, I do not like his style of all fluff and not much substance but he also have his army of supporters. Ultimately, we need to see how Justin intend to integrate Steemit to the Tron ecosystem. Regardless, I see Steem way bigger than Steemit. What Justin can buy are stakes in Steemit Inc, Steem will remain an independent blockchain regardless what happen to STINC. Though it will be better that everyone is aligned and scale Steem blockchain/network to greater heights in unity.
---
10% of post rewards goes to @ph-fund, 5% goes to @steemworld.org and 5% goes to @steempeak to support these amazing projects.
---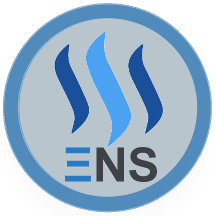 Learn how to get your a simple name for your Ethereum wallet through Steem ENS!
Join the Steem ENS Discord server to interact with the community!
---
This article is created on the Steem blockchain. Check this series of posts to learn more about writing on an immutable and censorship-resistant content platform: