Thoughts on recent witnesses discussion with Tron's representative, Roy
First of all, thanks @ausbitbank for recording the witnesses meeting with Roy Liu from Tron. I took time to listen to the discussion, the recording was almost 3 hours long and I had to skip through some parts of it.
Roy from Tron seemed to be very focus on just 1 thing in this discussion, which is to bail the exchanges (Binance, Huobi and Poloniex) that helped voted for the puppet witnesses out. As I previously mentioned, those exchanges powered up STEEM into SP to vote and now they are regretting it because there is a 13 weeks power down period and they now face a liquidity squeeze.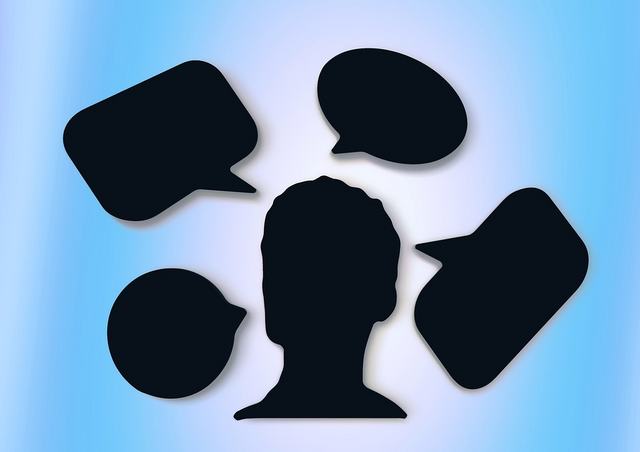 Source
A few observations I made in this discussion. First, people outside the Steem community really do not understand the blockchain well. This can be seen by the fact that the exchanges powered up without knowing that their users' funds will be locked for 13 weeks.
In addition, Roy implied that the exchanges are not powering down as we speak because they fear that the witnesses can do a hardfork to freeze the exchanges' funds. This fear is relatively unfounded for a couple of reasons, to trigger a successful hard fork, you need at least 17 of the top witnesses spots.

In addition, the witnesses had time and again explained that once an account started to power down, there is no way to reverse it. So clearly, a lack of understanding of the Steem blockchain by the outside world is hindering progress of this negotiation.
The second observation I made is that there is a clash of ideologies. Centralization vs decentralization. Roy repeatedly mentioned about veto rights and talked about achieving a quick way to power down as if there is a backdoor to configure it easily. I think this is stemmed from cultural differences in China based projects versus those from the Western world. We all know that the China way of governance is about full centralization of power and the central government has the ultimate say. While the western world wishes to believe otherwise.
I do not believe that there is a perfect government or governance model. I think it all boils down to personal preference. And personal preferences are influenced by the people we grow up with, the environment and many other factors. The problem with the current world is that many of us do not get a choice of government. We are born into a country and usually stuck with whatever we have. Hence, some get what we want while many others don't.
So over in this discussion, Tron represents more centralization and Steem represents decentralization. When there is a clash of ideologies, it just makes things more complicated.
The last observation I made was that Roy can be better prepared. I think Roy does not seem to be very technical, particularly in blockchain development. And because there is trust issue in the first place, Roy seemed to view the witnesses claims with skepticism. The fact is deploying a hardfork takes a very long time and requires a ton of testing. Steem is not a centralized database where an administrator can just go in and change things readily.
I think Roy should get someone more technical to join the next discussion. It will be great if this person had taken some time to read up Steem's codebase and understand how the blockchain works.
Another point on Roy's readiness is that he is helping the exchanges to fight for faster powering down time but yet he cannot represent the exchanges and make decisions for them. So it will be great if there are representatives from the exchanges to join in the discussion. This was also pointed out by a few witnesses (e.g. @lukestokes.mhth and @themarkymark). So Roy from Tron, in the unlikely even that you are reading this post, I hope you will be better prepared for the next discussion.
---
Some ideas moving forward
I think clearly at the top of Roy's mind is just to bail the exchanges out and solve the liquidity squeeze issues. The immediate thing that exchanges can do is to start powering down. If there is still fear, they can initiate powering down of half of their current SP. They will still have a ton of voting power and prevent a hard fork which they so fear, while relieving them from the liquidity issues one week later.
The witnesses can probably give a proper estimate on how long it will take if we do entertain the idea of a hardfork to bail the exchanges out and the risks involved. Let Roy do a cost-benefit analysis so that he can do a proper report to Justin Sun and the exchanges. If the time needed to do a hardfork is going to take more than 13 weeks then it simply does not make sense to arrange a hardfork for this purpose.
Roy should get a technical person plus the exchanges' representatives in for the next discussion. There are certain decisions to be made and it is probably too much for Roy to decide on the spot. He needs more help. So do yourself a favor, Roy, and get yourself the necessary support in the next discussion.
I think we are seeing some progress already and in this next discussion, with the right parties in it, I am pretty hopeful that there will be some concrete action plans.
---
10% of post rewards goes to @ph-fund, 5% goes to @steemworld.org and 5% goes to @steempeak to support these amazing projects.
---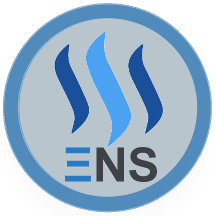 Learn how to get your a simple name for your Ethereum wallet through Steem ENS!
Join the Steem ENS Discord server to interact with the community!
---
This article is created on the Steem blockchain. Check this series of posts to learn more about writing on an immutable and censorship-resistant content platform: