[Mission: Agua-Possible] 60 week Progress Report!
My blockchain project to bring running water back to a desperate Venezuelan neighborhood has been a study in economics and human psychology. This post focuses on the former. It's my 2nd using the SteemLeo interface.
I started [MAP] as a result of feeling powerless as thousands of Venezuelans in crisis flooded the Steem blockchain about 18 months ago. Their country's turmoil was escalating, and STEEM was on the rise. The result was large numbers of signups from South American people hoping to protect their purchasing power, and make a little profit with their posts. I got to know a family man, @EdgarGonzalez, and when his late father's well pump failed for the final time, I started this project to raise the 1300 USD needed to buy and install a new one.
Headwinds
Despite constant progress in terms of STEEM coming in (through upvotes on the weekly posts, direct donations, etc), progress in USDollar terms has been sporadic. Essentially, the plunging price of STEEM over the past year has made it nearly impossible for us to make headway.
Since I keep track of progress (in USDollar terms) every week, I've compiled the data and put together this graph: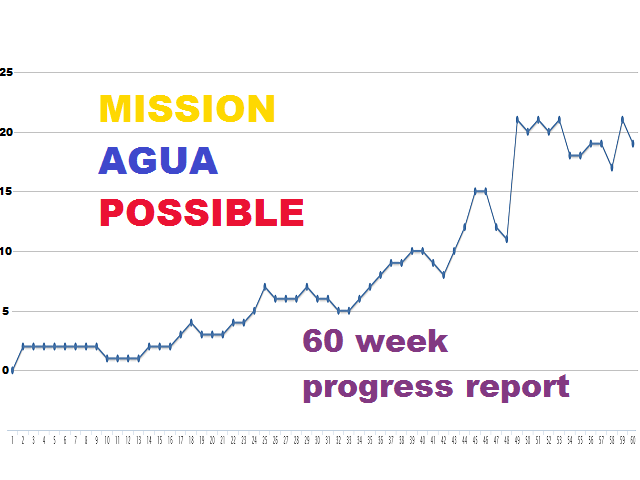 When seeing this graph for the first time, my initial reaction was optimism. I'll try to explain why, with some analysis.
Technical analysis is usually used for charts of prices, but there is some cross-over with other charts that are also influenced by human psychology - like our progress meter!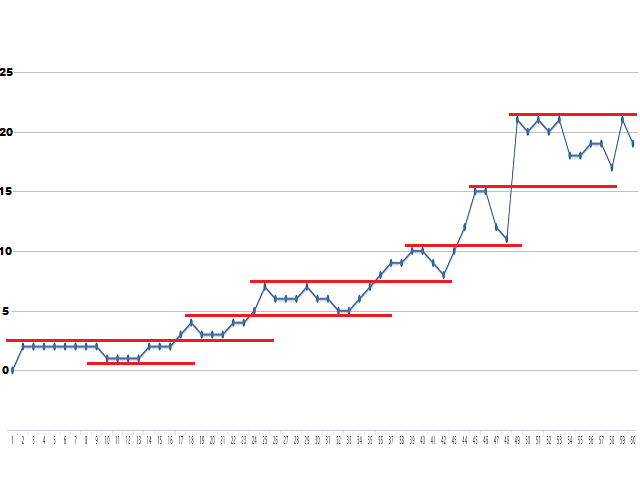 There are clear levels of breakout and support on this chart, and a pattern of using a previous breakout level as support for another leg higher. We've been discouraged in recent weeks by stagnation and backsliding, but looking at this chart, it now appears to me that we're simply in a consolidation period before the next move.
True, the pace of this growth is painstakingly slow. People are thirsty and suffering health issues because there isn't enough water to drink or keep the crops growing. We want this done ASAP, that's understood, that's a given.
But at least we can see that even if the STEEM price continues the current slide, eventually we'll overtake it, and amass 1300 USD for the pump.
So, when?
A quick projection graph estimates that another 60 weeks will complete the project: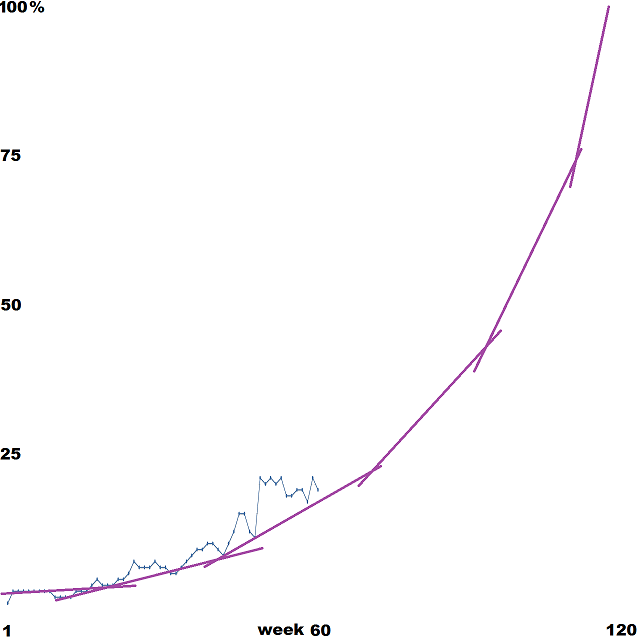 Completion by next (2020) Christmas?
That assumes full-time effort - a similar level of contributions (upvotes and direct donations) that we've been experiencing to this point. It also assumes a fairly stable and constant downward slide in the STEEM price. If the price drop accelerates, it would be like our headwinds got stronger, and it will take longer.
That said, what we've been hoping for all year might happen: The STEEM price could stop falling, or even recover! Who knows, the Bitcoin and overall crypto market might be close to resuming the bull market. If that happens, our project will complete rather quickly! If the STEEM price rose to merely $1, we would have enough to complete the project and buy Edgar's family a house full of supplies on top of it. When this project began, common knowledge was that STEEM would be at least $10 by now. Imagine that, we would have $18,000 already, but instead our holdings total about $250.
---
In week 43, I posted a video update for the project on 3Speak:
---
My goal
After analyzing these data and coming up with projected completion times, I'm somewhat encouraged. My goal now is to push through the 22% level toward 25%, which should renew excitement in the project, and lead to continued support through upvotes, resteems, and side projects.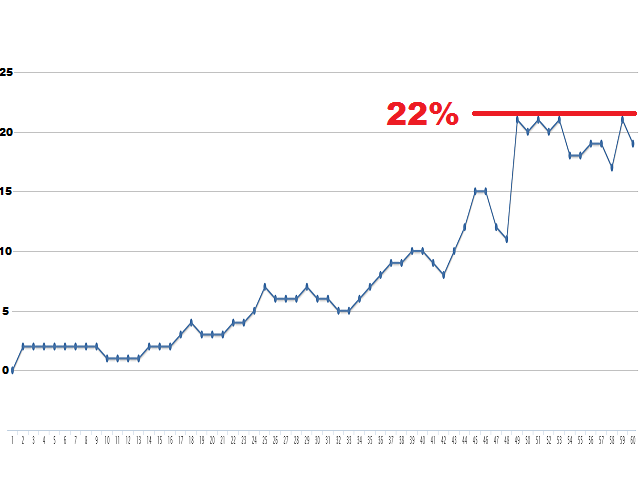 If the STEEM price continues to decline about the same rate it has been, next Christmas could see the water flowing in Edgar's neighborhood. If we get a price stabilization or even recovery, it will happen sooner. As long as the price drop doesn't accelerate, this project still stands a chance.
Hang in there, Edgar!
If you'd like to get involved or help Mission Agua Possible, please follow me on Steem, 3Speak, and SteemLeo as @DRutter - I do a weekly post every Saturday!
DRutter